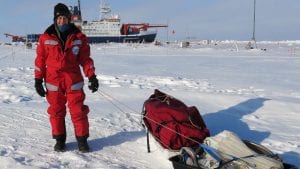 The largest Arctic science expedition in history has ended, with the return of the German icebreaker Polarstern to its home port of Bremerhaven more than one year after it departed Tromso, Norway.
Great white sharks—top predators throughout the world's ocean—grow much slower and live significantly longer than previously thought, according to a new study led by the Woods Hole Oceanographic Institution (WHOI). In the first successful radiocarbon age validation study for adult...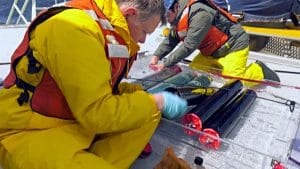 What makes the shelf break front such a productive and diverse part of the Northwest Atlantic Ocean? To find out, a group of scientists on the research vessel Neil Armstrong spent two weeks at sea in 2018 as part of...