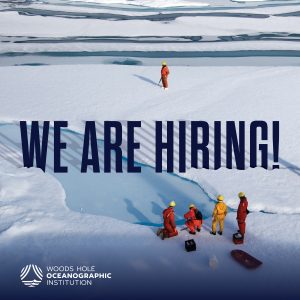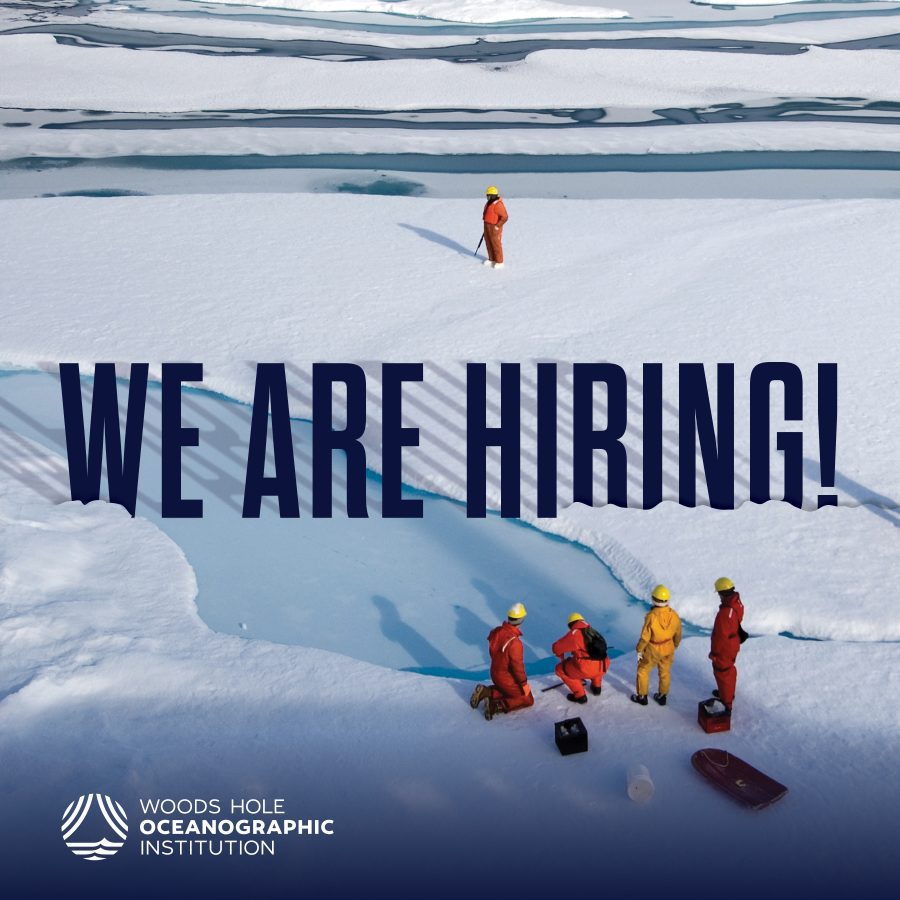 We're hiring up to 10 scientific, tenure-track staff to join the WHOI community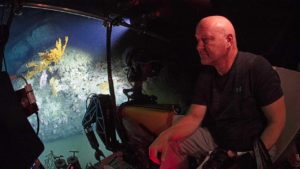 The Deep-Ocean Genomes Project is an ambitious effort co-led by WHOI and the University of Connecticut (UConn) to obtain fundamental new knowledge of the organization, evolution, functions, and interactions of life in one of Earth's least-understood regions: the deep ocean.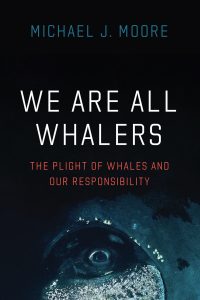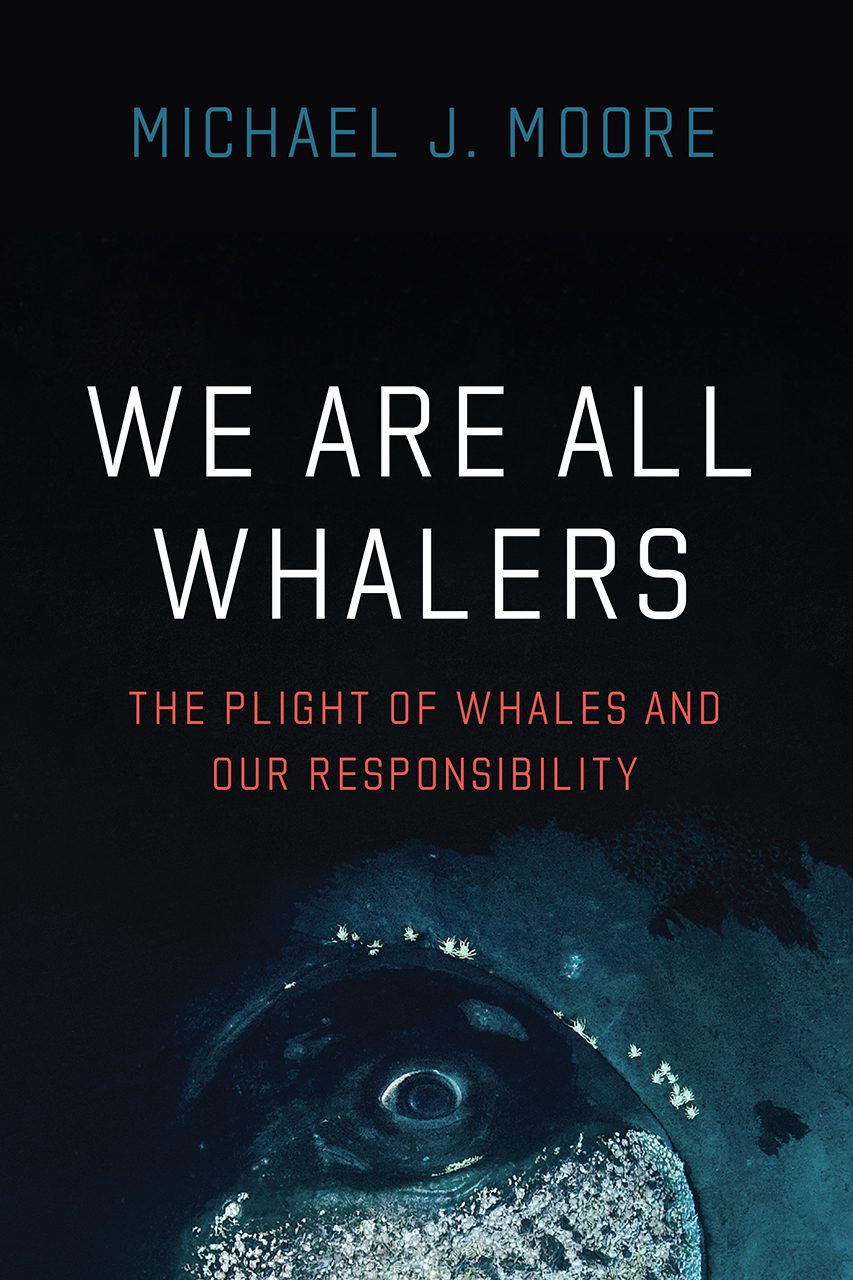 A new book by Michael Moore, veterinarian, and marine scientist at Woods Hole Oceanographic Institution (WHOI), examines the plight and future of the North Atlantic right whale, one of the most critically endangered species on the planet, and draws on Moore's 40 years of fieldwork to offer possible solutions.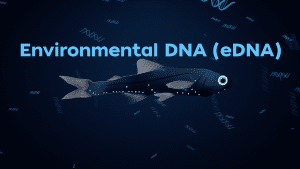 Woods Hole, MA — The mid-ocean "twilight zone" holds the key to several tantalizing questions about the marine food web and carbon-sequestering capacity of the ocean. But studying this vast and remote area is extremely difficult. Many inhabitants of the…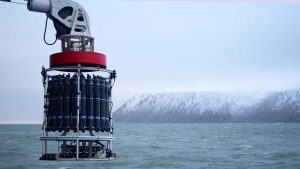 A warming Arctic presents potential new threats to humans and marine wildlife in the fast-changing region Changes in the northern Alaskan Arctic ocean environment have reached a point at which a previously rare phenomenon—widespread blooms of toxic algae—could become…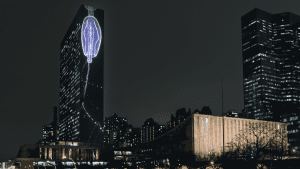 Vertical Migration by artist group SUPERFLEX will be projected onto the facade of the United Nations' 505-foot tower in New York, on 21-24 September 2021, coinciding with the 76th General Assembly and Climate Week NYC. The projection seeks to draw global attention to the critical role of the ocean in global climate, a primary focus of Woods Hole Oceanographic Institution's Ocean Twilight Zone Project.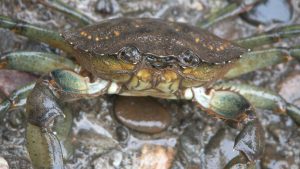 A new study led by Carolyn Tepolt, an associate scientist of biology at Woods Hole Oceanographic Institution, is investigating the adaptive mechanisms of the green crab along the west coast of North America, where it has shown extensive dispersal in the last decade despite minimal genetic diversity.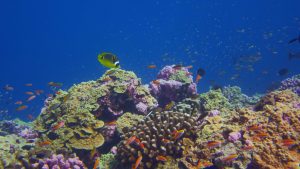 Some coral communities are becoming more heat tolerant as ocean temperatures rise, offering hope for corals in a changing climate. After a series of marine heatwaves hit the Phoenix Islands Protected Area (PIPA) in the central Pacific Ocean, a new study finds the impact of heat stress on the coral communities lessened over time.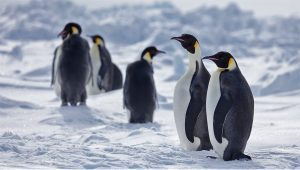 Today, the U.S. Fish and Wildlife Service (USFWS) announced a proposal to list the emperor penguin as a threatened species under the Endangered Species Act.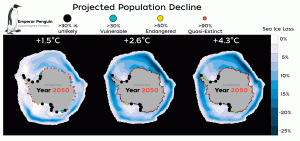 A new study published today in Global Change Biology provides valuable new data that highlights how species extinction risk is accelerating due to rapid climate change and an increase in extreme climate events, such as glacial calving and sea ice loss.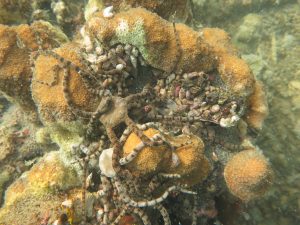 A new study co-led by WHOI postdoctoral scholar Maggie Johnson looks closely at the changes occurring in both coral reef and microbial communities near Bocas del Toro during sudden hypoxic events, which occur when there is little to no oxygen in a given area of water.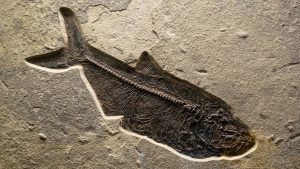 After living for millions of years, these species may have mastered evolution in our ocean