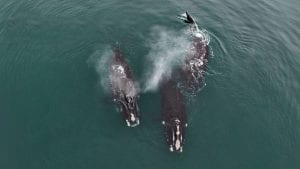 May 10, 2021 During a joint research trip on February 28 in Cape Cod Bay, Mass., WHOI whale trauma specialist Michael Moore, National Geographic photographer Brian Skerry, and scientists from New England Aquarium, witnessed a remarkable biological event: North…
Right now, it looks a little like one of those plastic containers you might fill with gasoline when your car has run dry. But Scott Gallager is not headed to the nearest Mobil station. The Woods Hole Oceanographic Institution (WHOI) biologist has other, grander plans for his revolutionary Swimming Behavioral Spectrophotometer (SBS), which employs one-celled protozoa to detect toxins in water sources.
Not only is he working on streamlining the boxy-looking contraption—eventually even evolving it into a computer chip—but he sees it as a tool to potentially  "monitor all the drinking water in the world.
"It has a unique utility."
The SBS has been selected as a 2010 "Better World" technology by the Association of University Technology Managers, which was recently published in the association's Better World Report.
Not bad for a concept the U.S. Department of Defense (DOD) once put on the back burner for a year and a half before finally funding the idea to detect toxins in water sources using the smallest of animals, the one-celled protozoa.  Working in collaboration with Robert Jaffe (Environmental Toxicology Laboratory), the SBS may be on the cusp of providing unprecedented assessment of the world's water supplies.
The groundbreaking technique works by introducing protozoa into small chambers with water samples taken from municipal, industrial, or military water sources and comparing them to control samples. Any alteration of the protozoa's swimming mechanics is a sign that water conditions have changed and chemical or biological contaminants—pesticides, industrial chemicals, or biological warfare agents—may be present.
A camera records the protozoa's swimming patterns, triggering software developed by Gallager and his colleagues that interprets the water's risk. The device then relays color-coded, traffic light-type signals to the user: green (safe); yellow (check the water further for safety); red (bad or deadly—do not drink the water).
SBS's big advantage is that it provides virtually instantaneous feedback on the water supply's safety, Gallager says. "It's a very rapid approach to providing a continuous monitoring for the potential presence of toxins," he says.
The project is based on Gallager's work on examining the possible effects of climate change on the swimming behavior of microscopic plankton and builds on the Tetramitus Growth Inhibition Test developed by the Environmental Toxicology Laboratory (ETL), as described in Jaffe's patent application of 2000. Gallager, Jaffe and former WHOI colleague Wade McGillis—now a professor at Columbia University's Lamont-Doherty Earth Observatory further developed the premise that protozoa, with their unique methods of propelling themselves through water, might act as barometers of the health of their local underwater environment.
After the 9/11 attacks in 2001, Phil Speser alerted McGillis that the Defense Department had issued an RFP on October 23 stating DOD's interest in techniques for monitoring water supplies. Gallager, McGillis and Jaffe submitted the protozoa proposal to DOD in 2002; "I didn't hear back," Gallager said. "I literally forgot about it."
The following year, he received an e-mail from the Defense Department. "It said, 'How do you want us to transfer the funds?' he recalled. "It was nearly a million dollars."
Petrel Biosensors Inc., a private company has licensed the technology for further development and commercialization. The company is attempting to raise about $2 million to further develop and fine-tune the SBS.
"Other, existing water tests with this spectrum of activity take from 24 to 72 hours to generate results and can cost anywhere from $50 to $250 per test," says Bob Curtis, Petrel's chief executive officer. "We estimate that the SBS will perform real-time biological testing and provide nearly instant feedback for just $1 or $2 per test."
Commercial applications for the technology include monitoring of industrial wastewater discharge, security and quality of drinking water supplies, and the potential testing of water sources associated with hydraulic fracturing, or fracking, in the oil and gas industry
Curtis says Petrel is developing a range of fully automated sensing instruments that include desktop, portable, and hand-held units. The company is finalizing a business plan and intends to raise $2 million in investment funding to develop initial SBS systems for commercial launch.
In his WHOI lab, Gallager works to refine and fine-tune the science responsible for those impressive statistics. He uses up to three types of protozoa depending on the project—for example, one type may be good for fresh water and another for brackish water.
The digital camera records the creatures' movement at 30 frames a second. The software tracks the protozoa's course in two and three dimensions and evaluates about 50 features of their paths—showing almost immediately if the organisms are spiraling out of control or careening erratically around the tank.
The results are compared to those of the control sample of distilled water, yielding a statistical analysis that "tells you if toxins are present," Gallager says, setting off the red, yellow, or green warning light. Further analyses of the swimming patterns, along with the water's acidity levels and other variables, can help scientists determine the presence of specific kinds of toxins, he says, including pesticides and heavy metals such as cadmium or mercury. The system includes controls to prevent the reporting of false-positive and false-negative results.
The tiny animals "replenish themselves" for long periods, Gallager says, so he needs to change the protozoa supply only about every two months.
"It's not a solved problem yet," Gallager says of the SBS system. "It needs a couple of more generations to size down." But ultimately—after SBS has been streamlined and perfected–he envisions a worldwide, real-time monitoring network with "four or five units in every reservoir in the world." At any given time, he says, "Somebody at a central location could be monitoring all drinking water world wide."
The Woods Hole Oceanographic Institution is a private, non-profit organization on Cape Cod, Mass., dedicated to marine research, engineering, and higher education. Established in 1930 on a recommendation from the National Academy of Sciences, its primary mission is to understand the oceans and their interaction with the Earth as a whole, and to communicate a basic understanding of the oceans' role in the changing global environment. For more information, please visit www.whoi.edu.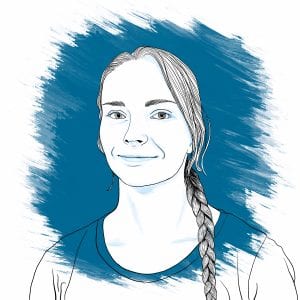 Experts Explore the Ocean-Human Health Link
November 9, 2020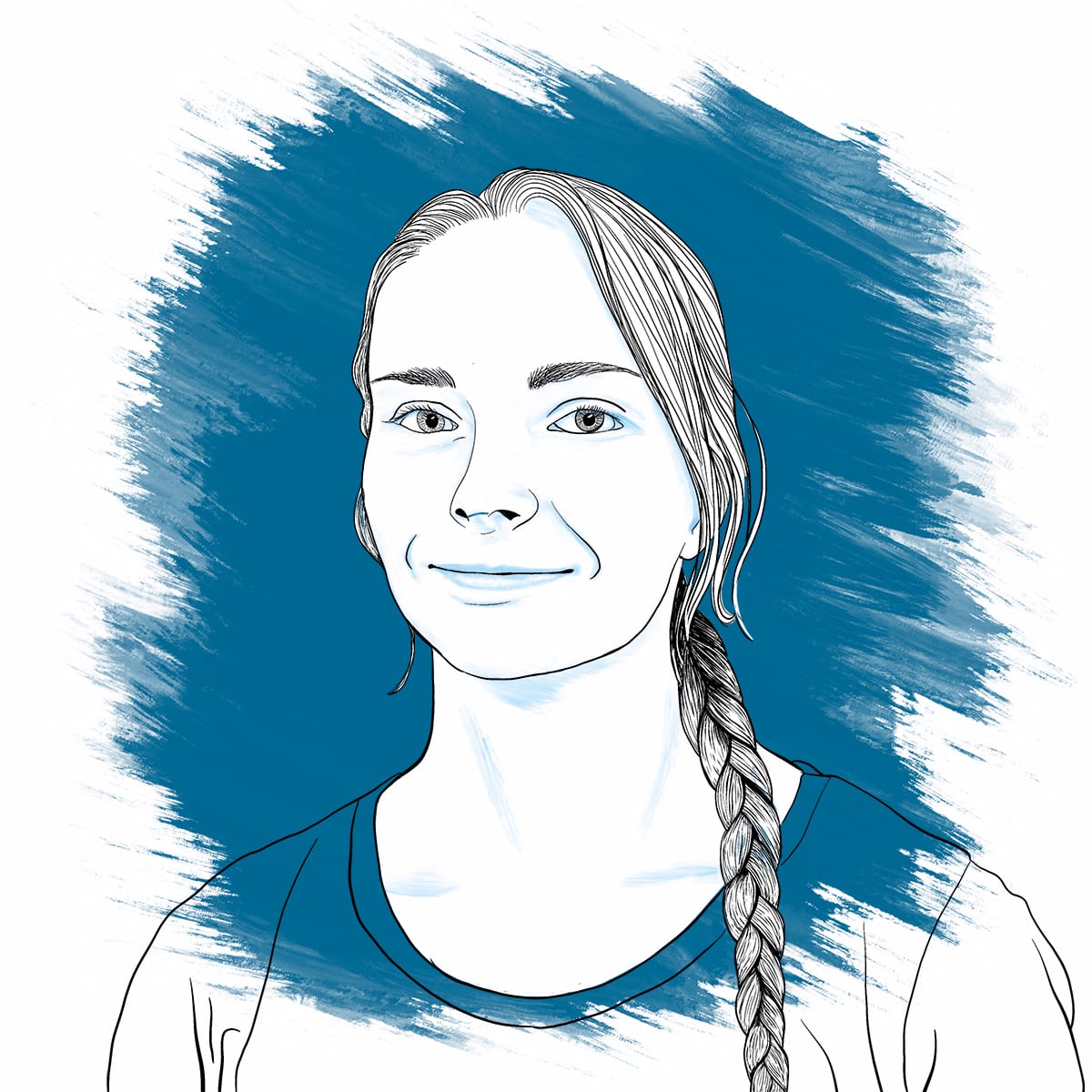 Eleonora Van Sitteren
Guest Student, Lindell Lab
I work with the Lindell Lab group at WHOI on a selective breeding program with sugar kelps. These can be used as a carbon-neutral, sometimes even carbon-negative, highly nutritious food source, as well as a promising biofuel.
To make the farming process more efficient, the lab is tracking the genetics of the algae. But to farm kelp, you need something for it to attach to and grow on. However, not all life stages of kelp are able to adhere to these substrates as others can. So, my job is to figure out a better binder (glues, basically) that will help algae attach and allow them to grow.
Even if we fish more of the already depleted wild stocks out there, we will still need more food in the future to feed the growing global population. A lot of ocean space along the coast can be used to grow algae, which not only provides an important source of food but also improves the water quality and helps reduce the production of global carbon dioxide.
Interviewed by Daniel Hentz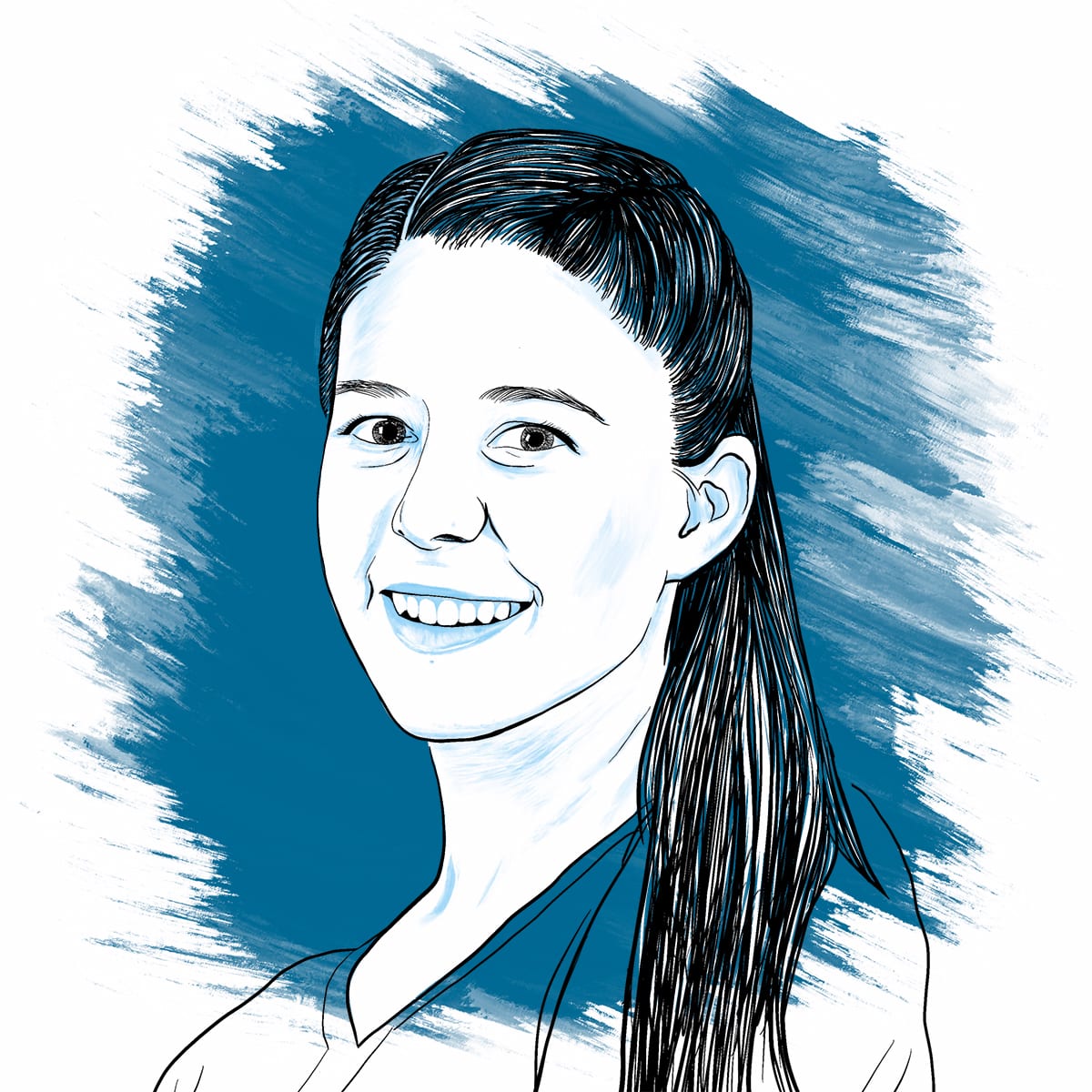 Nadja Brun
Environmental Toxicologist, Postdoc, Stegeman Lab
In my research, I study how exposures to chemical pollutants called polychlorinated biphenyls, or PCBs, induce neurological disease. We just add PCBs to water in experiments with zebrafish. We can look at how these toxicants influence the development of the nervous system and fish behavior.
Many people don't make the connection between studying fish and biomedical research, but to me, it's obvious. A few years ago, scientists sequenced the whole genome of zebrafish. That's when we realized how similar they are to humans. The researched showed that we share more than 80% of genes involved with diseases. And zebrafish have a major advantage: They develop externally. That means we can observe how they grow from a single cell to a fish that can hunt and avoid predators in just five days. And because the larvae are transparent, it's easy to image cells and organs. We can make nerve cells, for example, fluorescent and examine whether they develop properly under the microscope.
Interviewed by Lexi Krupp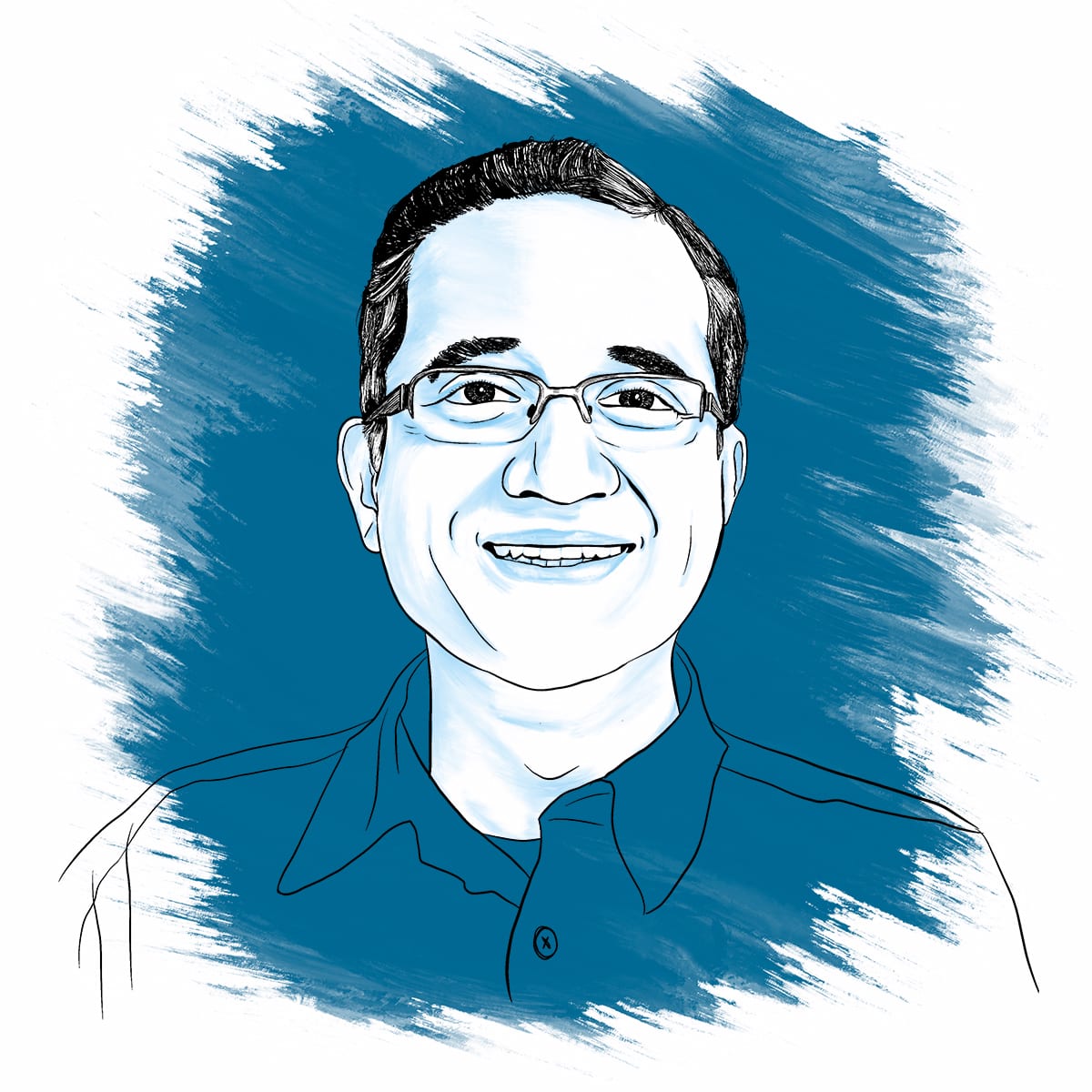 Neel Aluru
Associate Scientist, Biology
I study how juvenile organisms' exposure to environmental stressors–things like manmade pollutants or toxins– can impact the risks of developing adverse health conditions as adults. In particular, I look at the packaging of DNA in the nucleus—a process known as epigenetics—and how it is involved in mediating these toxic effects. If you think of DNA like a piano, the pianist is the epigenetic process that determines which notes are played, or how genes are expressed. While epigenetic changes are part of normal development, environmental factors also have the power to impair an organism's overall health. In humans, these variations have been linked to illnesses, such as Alzheimer's disease and other neurodegenerative disorders.
We use zebrafish as a model because of its short generation time, which allows us to study the long-term and multi-generational effects of toxins within shorter timeframes. Understanding the effects and processes by which toxins alter their health is critical to determining the risks posed by environmental chemicals to human health.
Interviewed by Lexi Krupp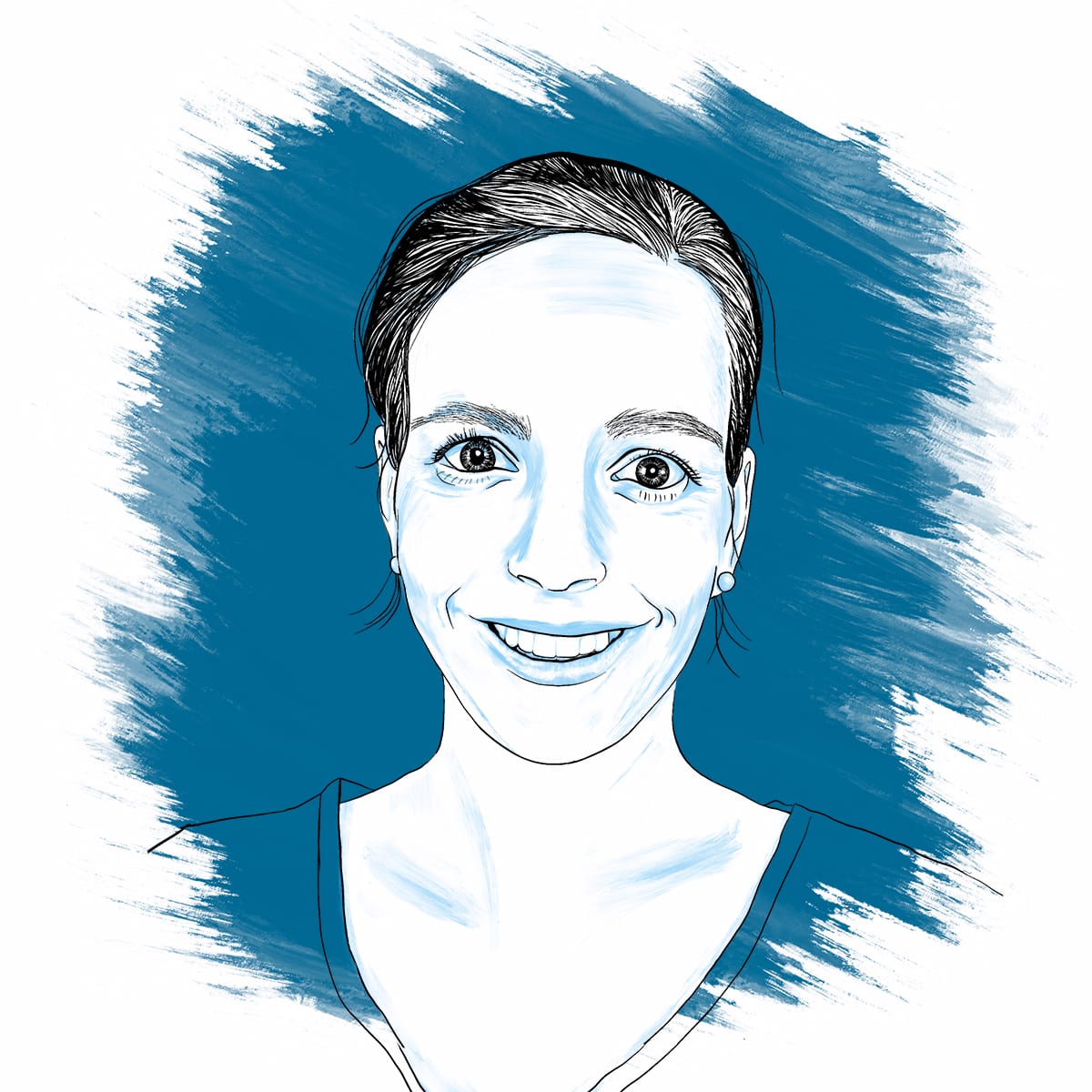 Svenja Ryan
Physical Oceanographer, Postdoc, Ummenhofer Lab
As a physical oceanographer, I often have people ask me, "So how does your research affect my life right now?" Often, you can't say anything other than, "It might affect your life in 50-100 years." But with marine heatwaves, the current subject of my research at WHOI, you can draw more immediate connections to society.
Similar to atmospheric heatwaves, these are discrete events where regions of the ocean experience above-average temperatures (sometimes lasting years). A few of these events have had drastic effects on the ecosystems that give us food and support our economies. Just off our doorstep in New England in 2012, there was an unprecedented marine heatwave that led to massive problems in the local lobster fishery. Because temperatures started to warm up very early in the season, the lobster landing came unexpectedly. The supply chain couldn't handle it, and the price of lobster dropped precipitously, throwing the whole economy for a loop.
In a way, these phenomena give us a glimpse at a more permanent future if we don't manage the effects of climate change.
Interviewed by Daniel Hentz
Biology
WHOI Perspectives
Pollution