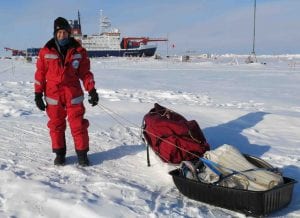 WHOI biologist Carin Ashjian has been studying zooplankton aboard a German icebreaker attached to an ice floe in the Arctic Ocean. Now, she's experiencing an additional two months on the ship, as another team of scientists go through a period of quarantining before she can be replaced. (Photo by Serdar Sakinan)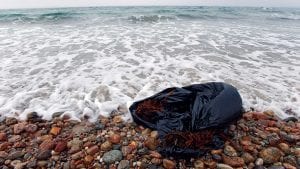 Paper finds ocean pollution is a complex mix of chemicals and materials, primarily land-based in origin, with far-reaching consequences for environmental and human health, but there are options available for world leaders For centuries, the ocean has been viewed...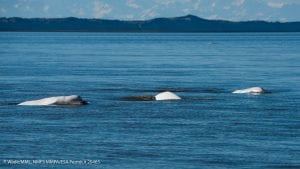 A team of scientists from Woods Hole Oceanographic Institution (WHOI) and NOAA Fisheries are collaborating to help stem the decline of a critically endangered population of beluga whales in the Cook Inlet, Alaska.  A study recently published in Animal Microbiome outlines important first steps...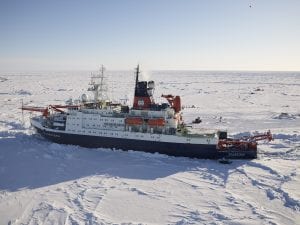 International climate research project marked by scientific surprises, logistical challenges  The German icebreaker Polarstern returned to its home port Oct. 12, 2020, after being frozen near the top of the world for nearly a year. The ship carried an international...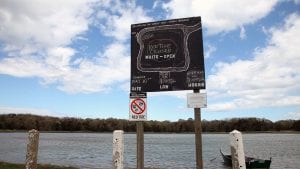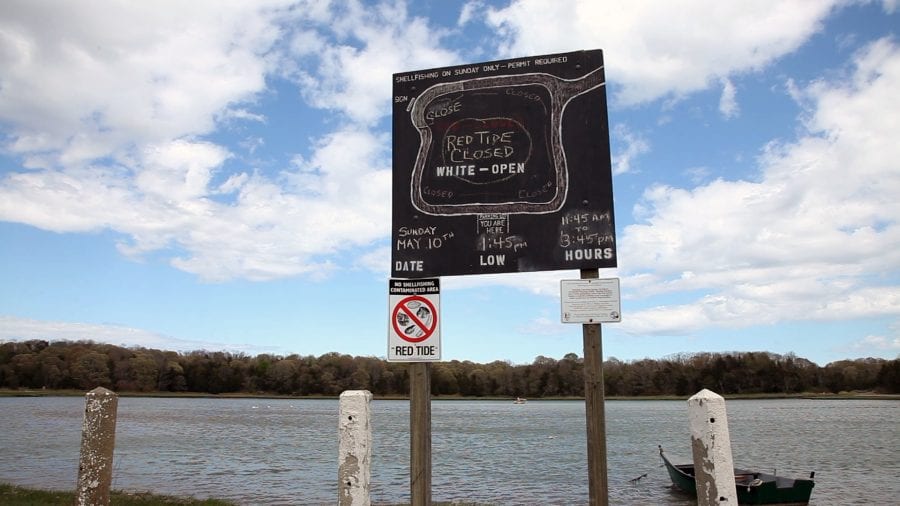 Projects will help enhance monitoring and determine socioeconomic impacts of blooms nationwide Researchers at Woods Hole Oceanographic Institution (WHOI) were recently named in a list of 17 new research projects funded by the National Oceanic and Atmospheric Administration (NOAA) to...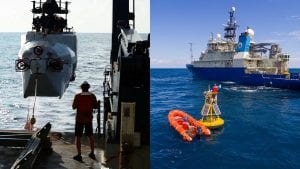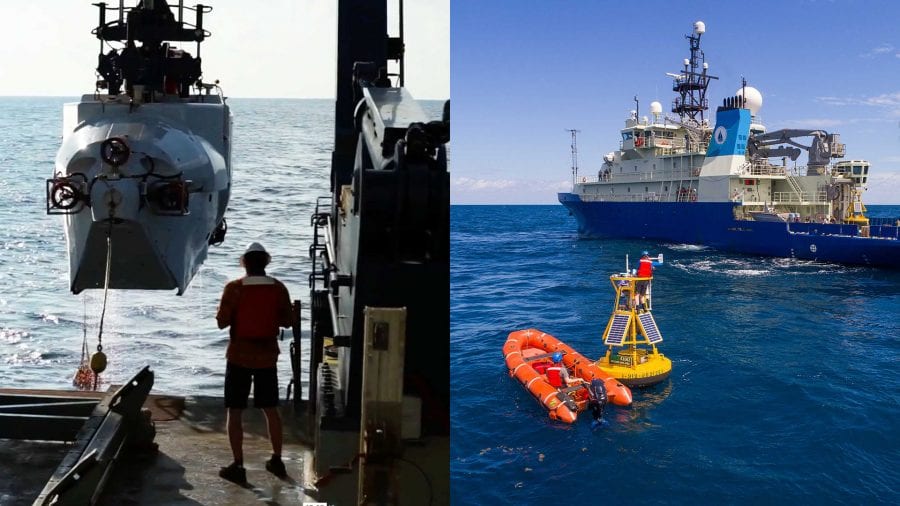 Woods Hole Oceanographic Institution (WHOI) scientists appear in two shorts and a feature film at this year's Woods Hole Film Festival (WHFF). In addition, scientists will also participate in Q&A sessions connected to three of the festival's feature-length, ocean-themed entries....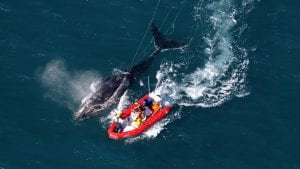 A new study by researchers at Woods Hole Oceanographic Institution (WHOI) found that New England's historic lobster fishery may turn a higher profit by operating with less gear in the water and a shorter season. The findings could provide a...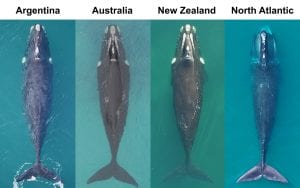 A new study by Woods Hole Oceanographic Institution (WHOI) scientists and their colleagues reveals that endangered North Atlantic right whales are in much poorer body condition than their counterparts in the southern hemisphere. The international research team, led by Fredrik...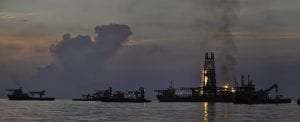 Paper reviews major findings, technological advances that could help in next deep-sea spill.  Ten years ago, a powerful explosion destroyed an oil rig in the Gulf of Mexico, killing 11 workers and injuring 17 others. Over a span of 87...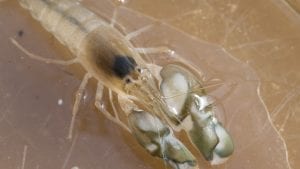 One of the ocean's loudest creatures is smaller than you'd expect—and will get even louder and more troublesome to humans and sea life as the ocean warms, according to new research presented at the Ocean Sciences Meeting in San Diego,...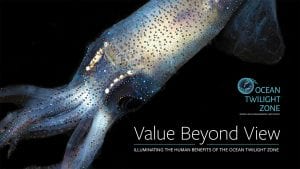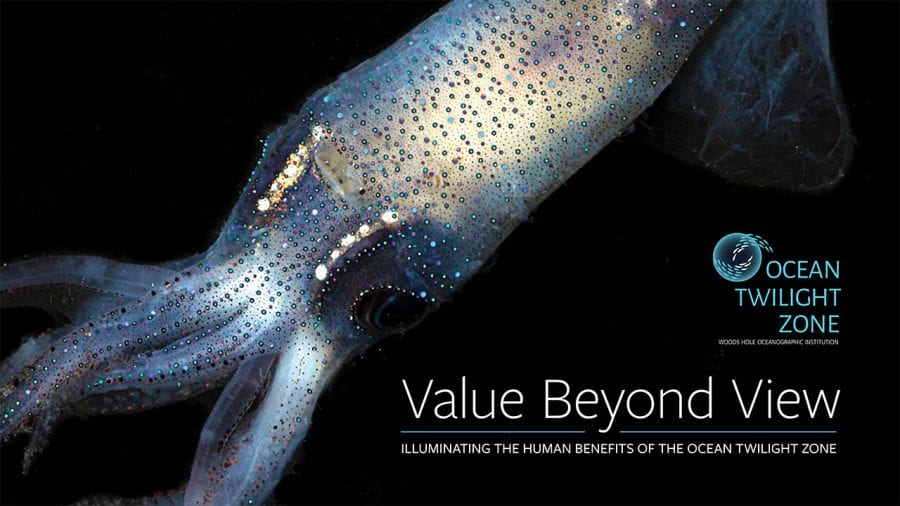 Exclusive report Value Beyond View: Illuminating the human benefits of the ocean twilight zone Download now – it's free! Did you know that there's a natural carbon sink—even bigger than the Amazon rainforest—that helps regulate Earth's climate by sucking up...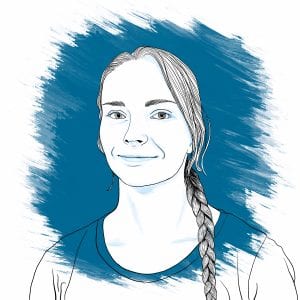 Experts Explore the Ocean-Human Health Link November 9, 2020 Eleonora Van Sitteren Guest Student, Lindell Lab I work with the Lindell Lab group at WHOI on a selective breeding program with sugar kelps. These can be used as a carbon-neutral,...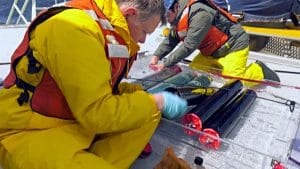 What makes the shelf break front such a productive and diverse part of the Northwest Atlantic Ocean? To find out, a group of scientists on the research vessel Neil Armstrong spent two weeks at sea in 2018 as part of...