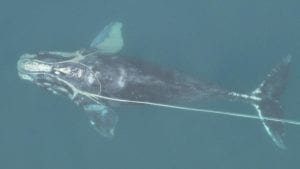 North Atlantic right whales are in crisis. There are approximately 356 individuals remaining, and with over 80% bearing scars of entanglements in fishing line, the race to save this species is more critical than ever.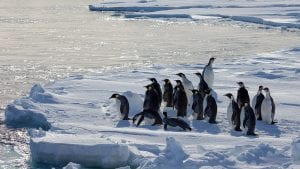 If projections for melting Antarctic sea ice through 2100 are correct, the vanishing landscape will strip Emperor penguins of their breeding and feeding grounds and put populations at risk.  But like other species that migrate to escape the wrath of...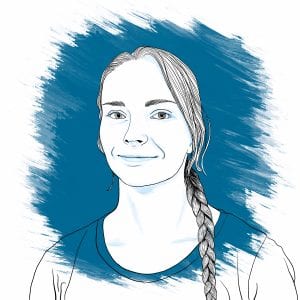 Experts Explore the Ocean-Human Health Link November 9, 2020 Eleonora Van Sitteren Guest Student, Lindell Lab I work with the Lindell Lab group at WHOI on a selective breeding program with sugar kelps. These can be used as a carbon-neutral,...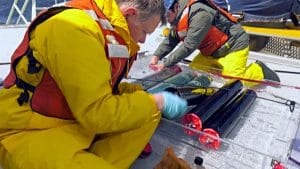 What makes the shelf break front such a productive and diverse part of the Northwest Atlantic Ocean? To find out, a group of scientists on the research vessel Neil Armstrong spent two weeks at sea in 2018 as part of...