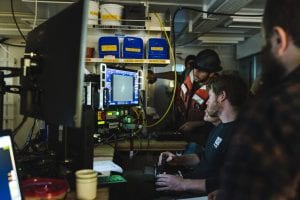 How a remotely operated vehicle made by Saab is lending a watchful eye to scientific mooring operations By Daniel Hentz | October 23, 2019 WHOI Engineer Jared Schwartz pilots the remotely operated vehicle, Seaeye Falcon to investigate an unrecovered mooring...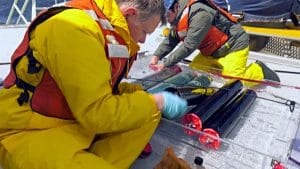 What makes the shelf break front such a productive and diverse part of the Northwest Atlantic Ocean? To find out, a group of scientists on the research vessel Neil Armstrong spent two weeks at sea in 2018 as part of...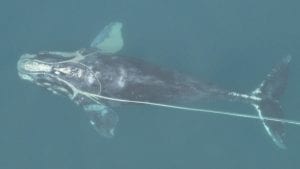 The SeaWorld & Busch Gardens Conservation Fund announced that it has committed $900,000 over the next three years in the fight to save the critically endangered North Atlantic Right Whale.  The announcement was made by Dr. Michael Moore of the Woods...