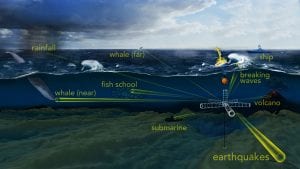 Using a network of satellites and surface buoys, WHOI scientist Ying Tsong (YT) Lin and a team of engineers are creating the first 3D "acoustic telescope," capable of listening to a range of discrete activities in the deep sea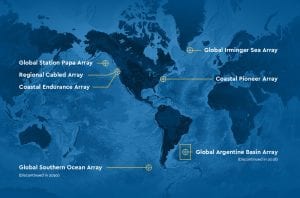 Woods Hole Oceanographic Institution (WHOI) and Oregon State University (OSU) jointly announced that OSU will assume responsibilities for the systems management of the cyberinfrastructure that makes data transmission for the Ocean Observatories Initiative (OOI) possible through September of 2023.  OSU...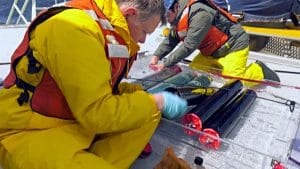 What makes the shelf break front such a productive and diverse part of the Northwest Atlantic Ocean? To find out, a group of scientists on the research vessel Neil Armstrong spent two weeks at sea in 2018 as part of...