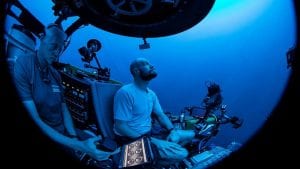 Paul Caiger is a fish biologist, marine photographer and postdoctoral investigator at Woods Hole Oceanographic Institution (WHOI). From the ghoulish grimace of the viperfish, to the bejeweled beauty of the strawberry squid, Caiger's marine portraits have helped shine a light in this dark but critical ocean zone.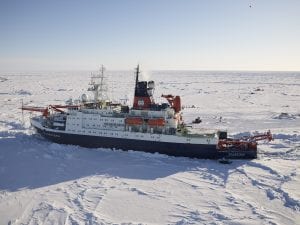 International climate research project marked by scientific surprises, logistical challenges  The German icebreaker Polarstern returned to its home port Oct. 12, 2020, after being frozen near the top of the world for nearly a year. The ship carried an international...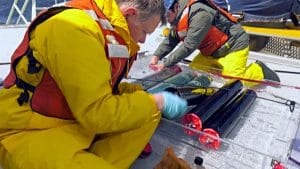 What makes the shelf break front such a productive and diverse part of the Northwest Atlantic Ocean? To find out, a group of scientists on the research vessel Neil Armstrong spent two weeks at sea in 2018 as part of...