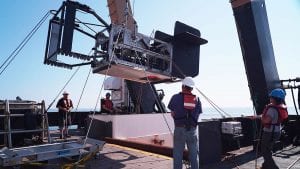 On July 25, scientists embarked on the 2019 Ocean Twilight Zone expedition aboard NOAA Ship Henry B. Bigelow. A team made up of WHOI and NOAA Fisheries researchers departed Newport, R.I., Thursday morning and headed south towards the edge of the continental shelf. This will be the first full scientific mission into the ocean twilight zone for the towed underwater vehicle, Deep-See.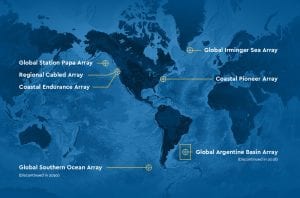 Woods Hole Oceanographic Institution (WHOI) and Oregon State University (OSU) jointly announced that OSU will assume responsibilities for the systems management of the cyberinfrastructure that makes data transmission for the Ocean Observatories Initiative (OOI) possible through September of 2023.  OSU...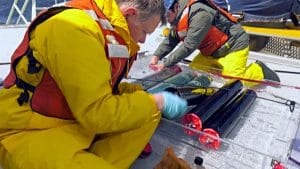 What makes the shelf break front such a productive and diverse part of the Northwest Atlantic Ocean? To find out, a group of scientists on the research vessel Neil Armstrong spent two weeks at sea in 2018 as part of...