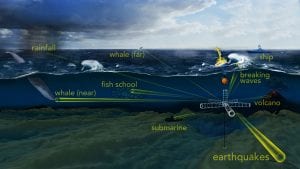 Using a network of satellites and surface buoys, WHOI scientist Ying Tsong (YT) Lin and a team of engineers are creating the first 3D "acoustic telescope," capable of listening to a range of discrete activities in the deep sea
On Saturday, May 10, 2014, at 2 p.m. local time (10 p.m. Friday EDT), the hybrid remotely operated vehicle Nereus was confirmed lost at 9,990 meters (6.2 miles) depth in the Kermadec Trench northeast of New Zealand. The unmanned vehicle...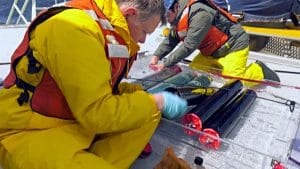 What makes the shelf break front such a productive and diverse part of the Northwest Atlantic Ocean? To find out, a group of scientists on the research vessel Neil Armstrong spent two weeks at sea in 2018 as part of...