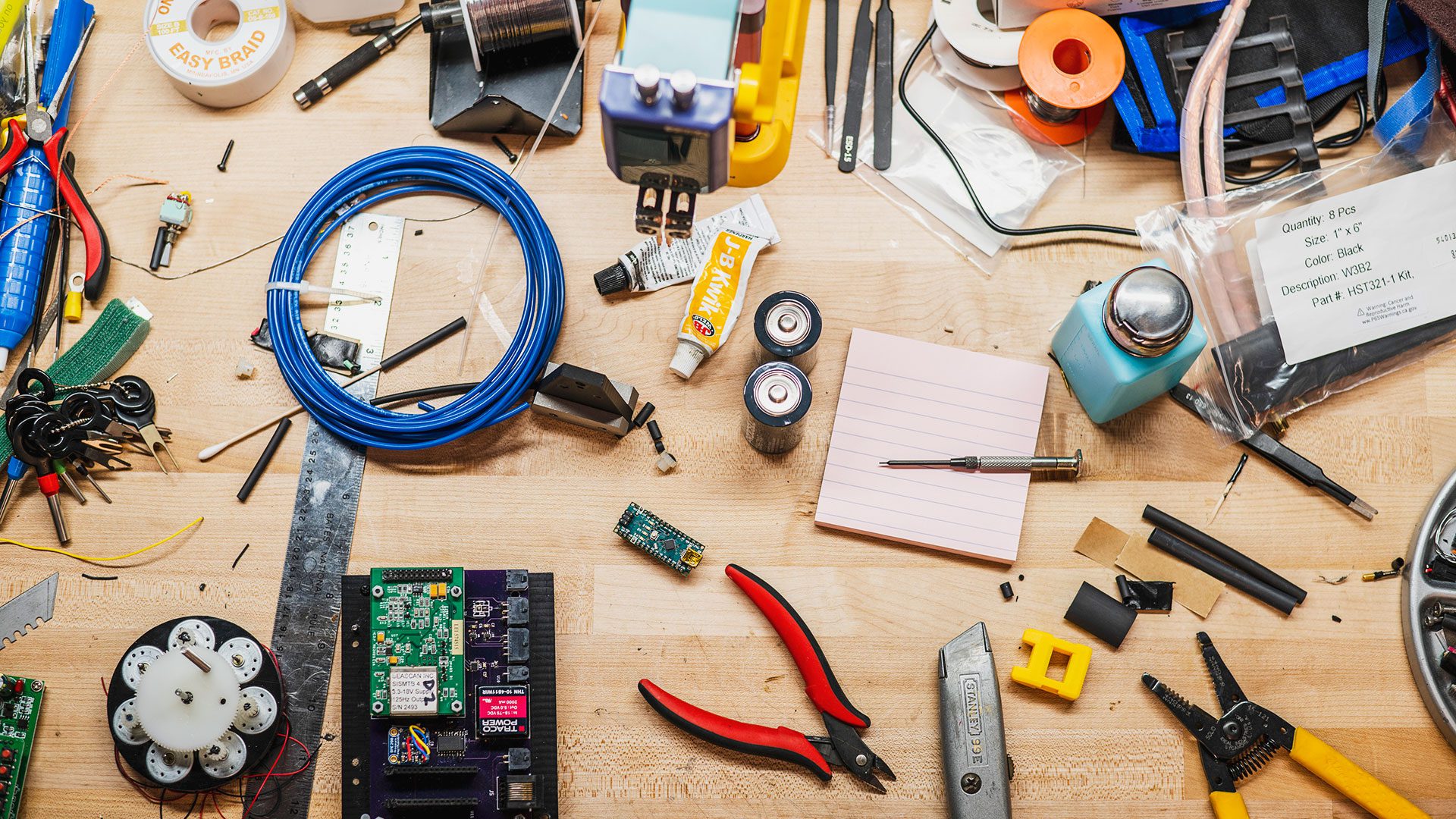 Technology Hatchery
A look through AVAST, WHOI's collaboration hub in the George and Wendy David Center for Ocean Innovation
This article printed in Oceanus
Summer 2023
Estimated reading time: 1 minute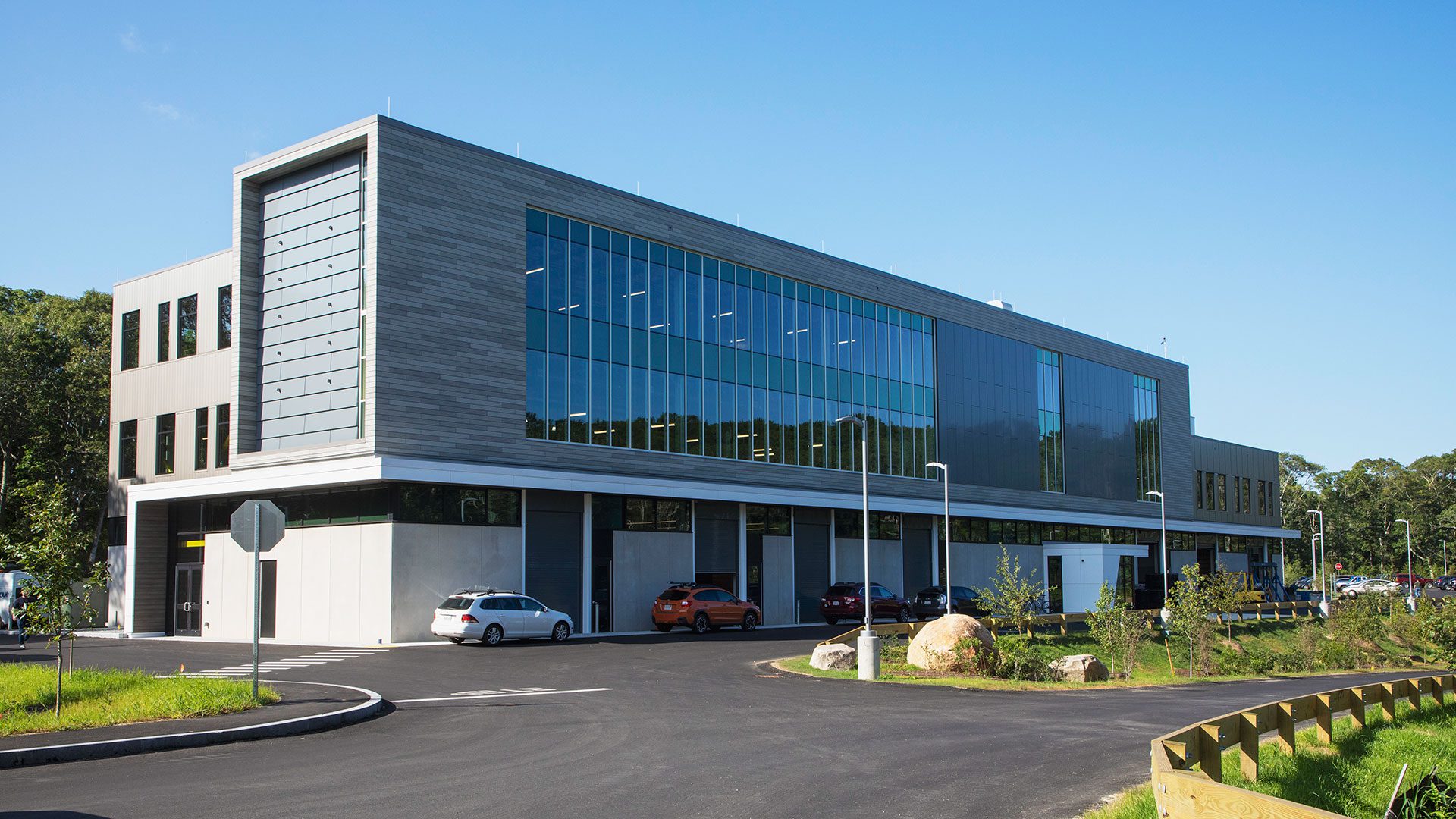 Every day is different in the newest building on campus, and that is by design. AVAST hosts projects that can't easily be done anywhere else at the Institution. It's an incubator for every stage of the ocean technology life cycle: from the first conversation and whiteboard sketch, to conceiving new sensors and perfecting propellers. With dedicated test tanks, an advanced fabrication lab, bench space for electrical and mechanical work, and high bays that can accommodate both large robots and small instruments, AVAST allows WHOI scientists and engineers to pursue high-risk, short-term projects that will transform the way we explore the ocean.
Take a look around at this small subset of innovative projects underway in AVAST.
WHOI research engineer Kaitlyn Tradd works on the SUspended Particulate Rosette (SUPR), a sampler that will be fixed to remotely operated vehicle (ROV) Jason for deep-sea chemical analysis. Also pictured: Tradd and her canine companion, Luna, with autonomous underwater vehicle (AUV) Mesobot.
Inside the Scibotics Lab's temporary AVAST space WHOI engineers Owen Cesarano and Kevin Nikolaus test a shadowgraph imaging system, a tool Long-Range Autonomous Under-water Vehicles (LRAUVs) will use to help biologists document planktonic animals during field missions at sea. Also pictured: a caribou skull perched on top of tool cubbies.
In the AVAST high bay, WHOI engineer Molly Curran is fine-tuning a new thruster for Mesobot. This AUV was designed to explore the ocean twilight zone slowly, without disturbing the animals around it. The thruster will allow for finer control at low speeds, and it might also work for Orpheus, an AUV that explores the hadal zone—the deepest part of the ocean—as long as it can withstand the immense pressures of the deep.