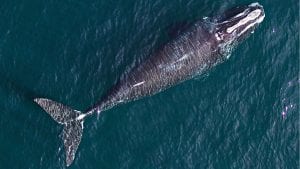 By Elise Hugus | April 22, 2020 Critically endangered North Atlantic right whales swim in the waters off Massachusetts in February 2019. WHOI biologist Michael Moore uses drone technology to identify, track, and even take samples from the whales' exhaled...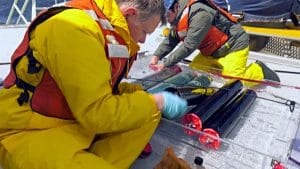 What makes the shelf break front such a productive and diverse part of the Northwest Atlantic Ocean? To find out, a group of scientists on the research vessel Neil Armstrong spent two weeks at sea in 2018 as part of...
Thought to dwell mostly near the ocean's surface, Chilean devil rays (Mobula tarapacana) are most often seen gliding through shallow, warm waters. But a new study by scientists at Woods Hole Oceanographic Institution (WHOI) and international colleagues reveals that these...
An international team of scientists studying Emperor penguin populations across Antarctica finds the iconic animals in danger of dramatic declines by the end of the century due to climate change. Their study, published today in Nature Climate Change, finds the...
The Antarctic Peninsula, the northern most region of Antarctica, is experiencing some of the most dramatic changes due to climate warming, including population declines of some penguin species. This is not the first time that region has felt the effects...
Woods Hole Oceanographic Institution (WHOI) biologist Dr. Rebecca Gast and Falmouth (Mass.) High School art teacher Jane Baker have teamed up to bring the excitement of polar research to Falmouth art students. Gast met with Baker's Art Two and Advanced...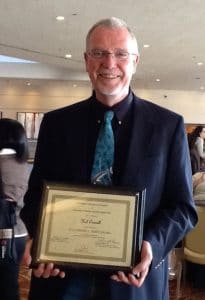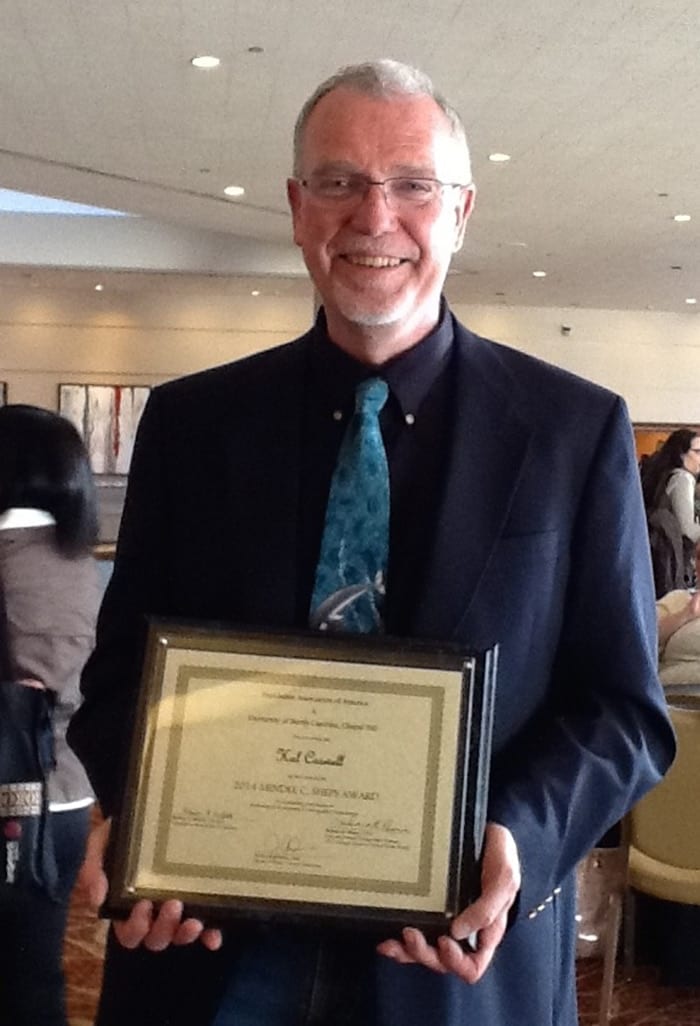 The Population Association of America (PAA) selected biologist Hal Caswell of the Woods Hole Oceanographic Institution (WHOI) to receive the 2014 Mindel C. Sheps Award for his contributions to mathematical demography. The PAA is the major professional society devoted to the...
The ocean is an increasingly industrialized space. Shipping, fishing, and recreational vessels, oil and gas exploration and other human activities all increase noise levels in the ocean and make it more difficult for marine mammals to hear and potentially diminish...
Scientists from the Woods Hole Oceanographic Institution (WHOI) are kicking off an innovative NOAA-funded pilot program using robotic instruments and computer modeling analysis to shed light on changing ocean conditions in the Gulf of Maine as they relate to the...
Great white sharks—top predators throughout the world's ocean—grow much slower and live significantly longer than previously thought, according to a new study led by the Woods Hole Oceanographic Institution (WHOI). In the first successful radiocarbon age validation study for adult...
For scientists studying marine mammals in the wild, data-logging tags are invaluable tools that allow them to observe animals' movements and behaviors that are otherwise hidden beneath the waves much of the time. The tags, which temporarily attach to animals...
Enduring two typhoons over a three-week period in August, Woods Hole Oceanographic Institution (WHOI) researchers, working in partnership with the Okinawa Institute of Science and Technology Graduate University (OIST), have successfully deployed an OceanCube Observatory System in waters off Motobu...