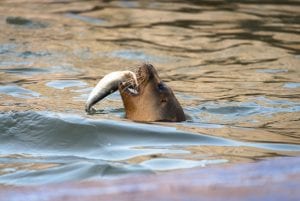 Seals find ease in taking a meal already ensnared in wall-like gillnets cast by fishermen, but at what cost? WHOI biologist Andrea Bogomolni works with the fishing community to record and observe this behavior with the hopes of mitigating marine mammal bycatch
Sorry, we couldn't find any posts. Please try a different search.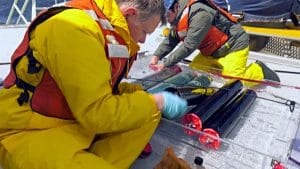 What makes the shelf break front such a productive and diverse part of the Northwest Atlantic Ocean? To find out, a group of scientists on the research vessel Neil Armstrong spent two weeks at sea in 2018 as part of...