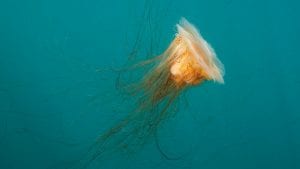 Recent accounts in the media have described the appearance of lion's mane jellyfish in waters and beaches in the Northeast as a surprising, sometimes troubling, event, with record sizes and numbers reported from Maine to the Massachusetts south coast. But is this event noteworthy? Or, as some have implied, is it a sign of failing ocean health? Three WHOI marine biologists weighed in to put events into perspective.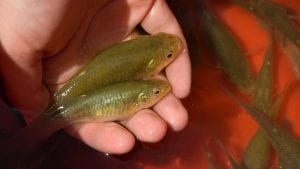 Evolution is working under pressure to rescue some coastal fish from a lethal, human-altered environment. Now, a new study has revealed the complex genetic basis for the Atlantic killifish's remarkable resilience. The new findings, published Dec. 9 in the journal...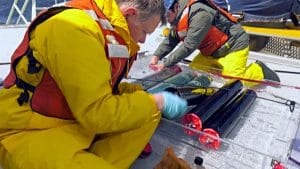 What makes the shelf break front such a productive and diverse part of the Northwest Atlantic Ocean? To find out, a group of scientists on the research vessel Neil Armstrong spent two weeks at sea in 2018 as part of...