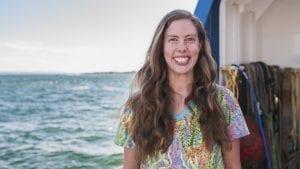 Marine ecologist Kirstin Meyer-Kaiser can tell you By Daniel Hentz | October 22, 2019 Kirstin Meyer-Kaiser poses for a quick photo before taking off on the R/V Connecticut to run several observations along Stellwagen Bank off the coast of Massachusetts....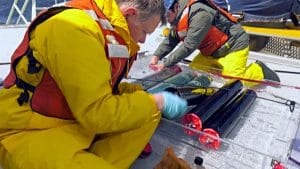 What makes the shelf break front such a productive and diverse part of the Northwest Atlantic Ocean? To find out, a group of scientists on the research vessel Neil Armstrong spent two weeks at sea in 2018 as part of...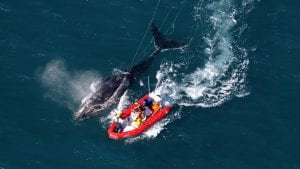 A new study by researchers at Woods Hole Oceanographic Institution (WHOI) found that New England's historic lobster fishery may turn a higher profit by operating with less gear in the water and a shorter season. The findings could provide a...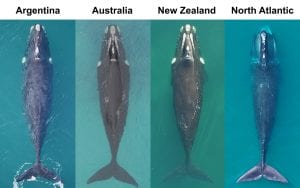 A new study by Woods Hole Oceanographic Institution (WHOI) scientists and their colleagues reveals that endangered North Atlantic right whales are in much poorer body condition than their counterparts in the southern hemisphere. The international research team, led by Fredrik...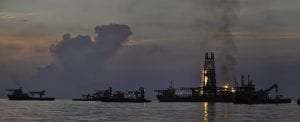 Paper reviews major findings, technological advances that could help in next deep-sea spill.  Ten years ago, a powerful explosion destroyed an oil rig in the Gulf of Mexico, killing 11 workers and injuring 17 others. Over a span of 87...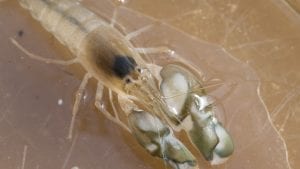 One of the ocean's loudest creatures is smaller than you'd expect—and will get even louder and more troublesome to humans and sea life as the ocean warms, according to new research presented at the Ocean Sciences Meeting in San Diego,...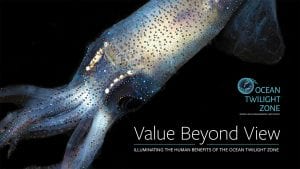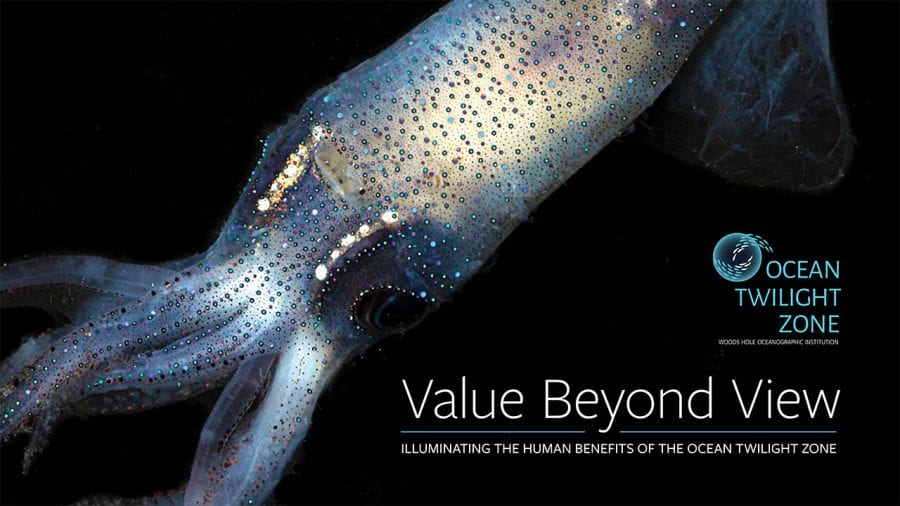 Exclusive report Value Beyond View: Illuminating the human benefits of the ocean twilight zone Download now – it's free! Did you know that there's a natural carbon sink—even bigger than the Amazon rainforest—that helps regulate Earth's climate by sucking up...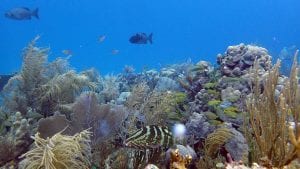 Microorganisms play important roles in the health and protection of coral reefs, yet exploring these connections can be difficult due to the lack of unspoiled reef systems throughout the global ocean. A collaborative study led by scientists at the Woods...

Exposure to underwater pile driving noise, which can be associated with the construction of docks, piers, and offshore wind farms, causes squid to exhibit strong alarm behaviors, according to a study by Woods Hole Oceanographic Institution (WHOI) researchers published Dec....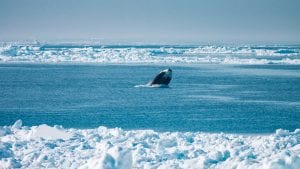 A study by researchers at Woods Hole Oceanographic Institution (WHOI) shows that the microbial communities inside whales may play an important role in the digestion of one of the ocean's most abundant carbon-rich lipids, known as a wax ester. Their...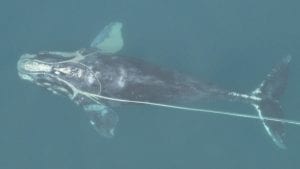 The SeaWorld & Busch Gardens Conservation Fund announced that it has committed $900,000 over the next three years in the fight to save the critically endangered North Atlantic Right Whale.  The announcement was made by Dr. Michael Moore of the Woods...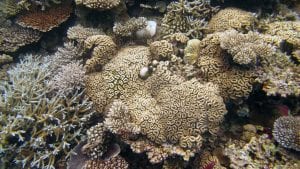 A polyp of the smooth cauliflower coral (Stylophora pistillata), uses the stinging cells in its tentacles to capture a small shrimp, which is then pulled into the mouth of the polyp and digested. Coral colonies contain thousands of individual polyps...