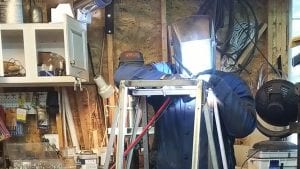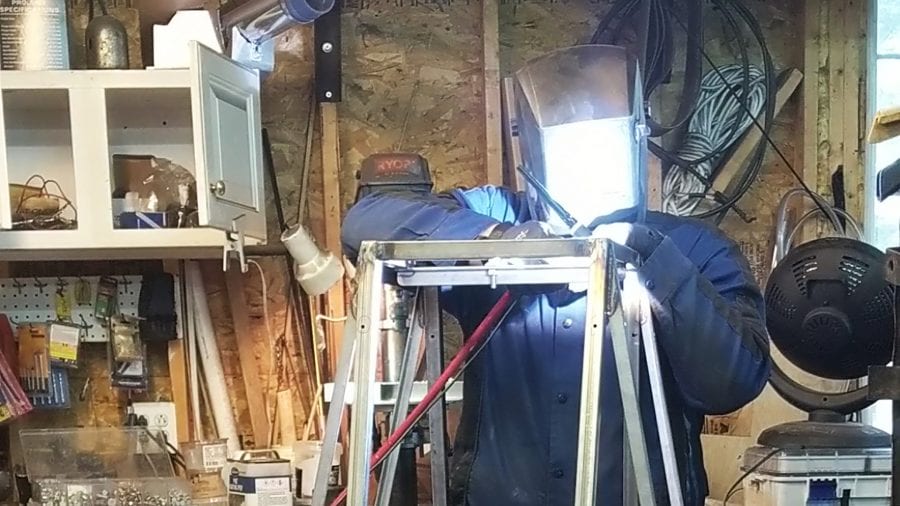 A marine chemist spends his time at home tinkering on a high-tech buoy in the basement, proving that being homebound doesn't mean you can't think big.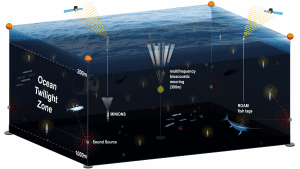 The ocean twilight zone, a dimly lit region roughly 200–1000 meters (650–3200 feet) below the surface, contains the largest amount of fish biomass on Earth—yet it remains largely unexplored by scientists. A new observation network under development by the Woods...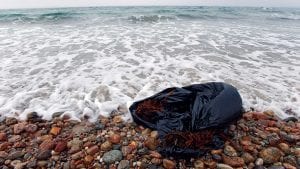 Paper finds ocean pollution is a complex mix of chemicals and materials, primarily land-based in origin, with far-reaching consequences for environmental and human health, but there are options available for world leaders For centuries, the ocean has been viewed...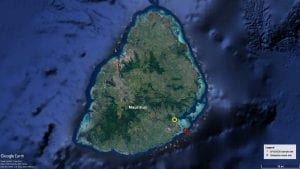 When the Japanese bulk carrier MV Wakashio struck a coral reef off the coast of Mauritius on July 25, 2020, and began leaking fuel oil two weeks later, local residents and the international community sprang into action to protect the pristine habitats...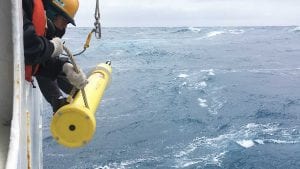 On October 29, 2020, the National Science Foundation approved a $53 million grant to a consortium of the country's top ocean-research institutions to build a global network of chemical and biological sensors that will monitor ocean health. Scientists at the...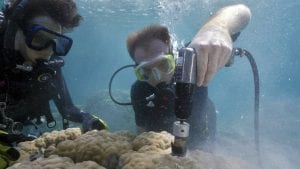 Scientists have long suspected that ocean acidification is affecting corals' ability to build their skeletons, but it has been challenging to isolate its effect from that of simultaneous warming ocean temperatures, which also influence coral growth. New research from the...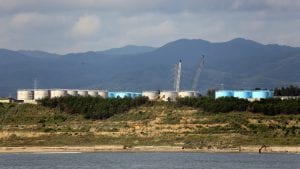 Nearly 10 years after the Tohoku-oki earthquake and tsunami devastated Japan's Fukushima Dai-ichi Nuclear Power Plant and triggered an unprecedented release radioactivity into the ocean, radiation levels have fallen to safe levels in all but the waters closest to the...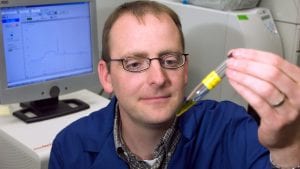 The Simons Foundation has awarded Woods Hole Oceanographic Institution (WHOI) scientists Dan Repeta and Benjamin Van Mooy two grants totaling $2.7 million to study key processes that help fuel the health of our ocean and planet. Repeta's research will focus...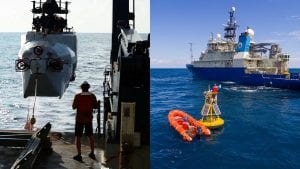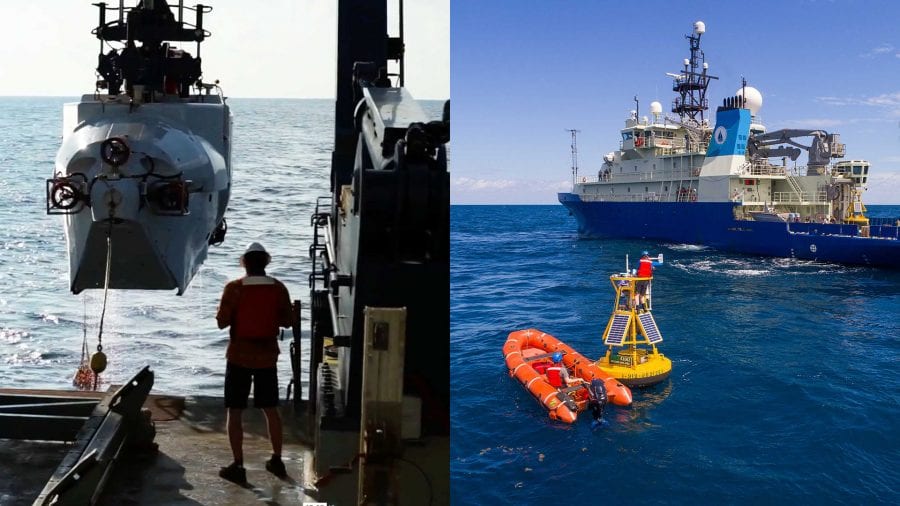 Woods Hole Oceanographic Institution (WHOI) scientists appear in two shorts and a feature film at this year's Woods Hole Film Festival (WHFF). In addition, scientists will also participate in Q&A sessions connected to three of the festival's feature-length, ocean-themed entries....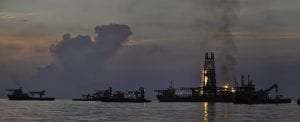 Paper reviews major findings, technological advances that could help in next deep-sea spill.  Ten years ago, a powerful explosion destroyed an oil rig in the Gulf of Mexico, killing 11 workers and injuring 17 others. Over a span of 87...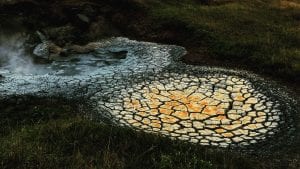 Volcanic gas emissions in Northern Iceland. The research team collected gas samples here that were analyzed as part of this study. (Photo by Peter Barry, © Woods Hole Oceanographic Institution) Novel analysis method may also be useful for monitoring volcanic...