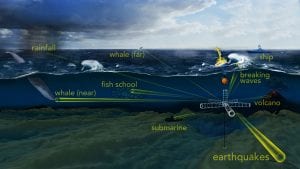 Using a network of satellites and surface buoys, WHOI scientist Ying Tsong (YT) Lin and a team of engineers are creating the first 3D "acoustic telescope," capable of listening to a range of discrete activities in the deep sea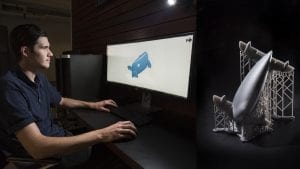 Massachusetts has long been known as a center of invention and technical innovation and, more recently, has gained attention for its vibrant marine robotics startup community. Now startup companies, entrepreneurs, and others in the Commonwealth who work in the marine...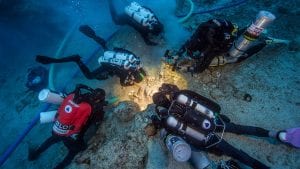 International researchers discovered a human skeleton during ongoing excavations of a ship that sank around 65 B.C. off the Greek island of Antikythera in the Aegean Sea. It is the first skeleton from this shipwreck found in the era of...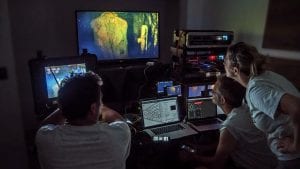 Mike Skowronski (above left) pilots a remotely operated vehicle into the remains of the battleship Arizona at the USS Arizona Memorial in Pearl Harbor, as Evan Kovacs and Maryann Morin (right) of the Advanced Imaging & Visualization Lab (AIVL) at Woods...