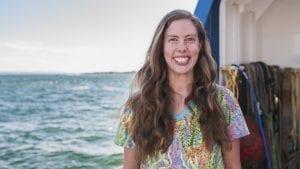 Marine ecologist Kirstin Meyer-Kaiser can tell you By Daniel Hentz | October 22, 2019 Kirstin Meyer-Kaiser poses for a quick photo before taking off on the R/V Connecticut to run several observations along Stellwagen Bank off the coast of Massachusetts....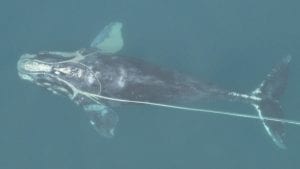 The SeaWorld & Busch Gardens Conservation Fund announced that it has committed $900,000 over the next three years in the fight to save the critically endangered North Atlantic Right Whale.  The announcement was made by Dr. Michael Moore of the Woods...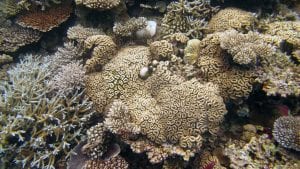 A polyp of the smooth cauliflower coral (Stylophora pistillata), uses the stinging cells in its tentacles to capture a small shrimp, which is then pulled into the mouth of the polyp and digested. Coral colonies contain thousands of individual polyps...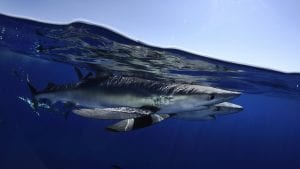 Researchers tagged more than a dozen blue sharks off the U.S. Northeast Coast and monitored them for nine months. (Video by Camrin Braun, University of Washington and Tane Sinclair-Taylor, James Cook University.) Blue sharks use large, swirling ocean currents,...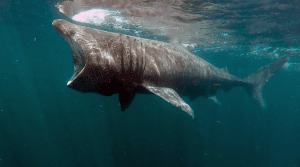 Underwater footage captured by the REMUS SharkCam observing the behavior of basking sharks off the west coast of Scotland. (Credit: Amy Kukulya, @oceanrobotcam, Woods Hole Oceanographic Institution) An autonomous underwater vehicle (AUV) known as the REMUS SharkCam has been used...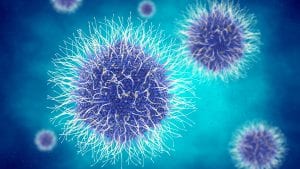 Findings could represent new drug targets for human pathogens A new study led by researchers at Woods Hole Oceanographic Institution (WHOI) and Swansea University Medical School furthers our knowledge of viruses—in the sea and on land— and their potential to...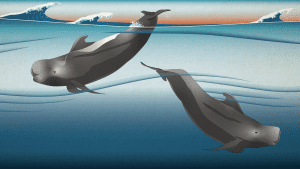 Short-finned pilot whales are found over a wide swath of the world's oceans, with habitats in the Indian, and Pacific, and North Atlantic oceans. Despite this wide distribution, the whales have been recognized as a single species—but a recent study...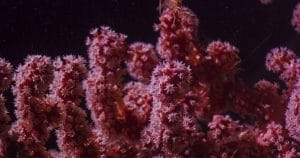 DNA analysis recently confirmed that Woods Hole Oceanographic Institution (WHOI) scientists and their collaborators at OceanX, the University of Connecticut (UConn), and NASA's Jet Propulsion Laboratory (JPL) discovered two new species of deep-sea corals during a September 2018 expedition in...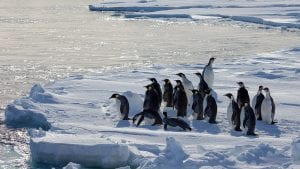 If projections for melting Antarctic sea ice through 2100 are correct, the vanishing landscape will strip Emperor penguins of their breeding and feeding grounds and put populations at risk.  But like other species that migrate to escape the wrath of...
Marine reserves—sections of the ocean where fishing is prohibited—promote coral reef sustainability by preventing overfishing and increasing fish abundance and diversity. But to be effective, they need to be sized right, and in a way that accounts for how far...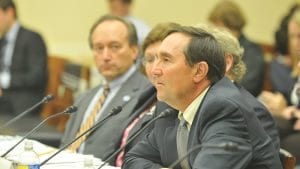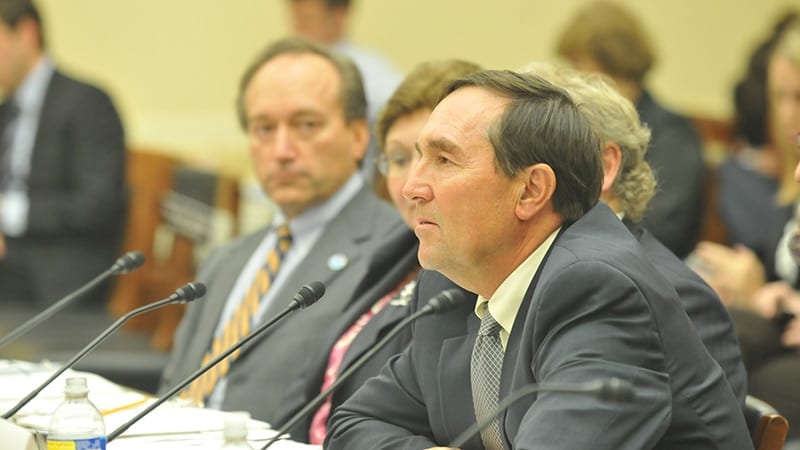 The Woods Hole Oceanographic Institution (WHOI) has selected Dr. Don Anderson, a senior scientist in the Biology Department at WHOI to receive the prestigious 2017 Bostwick H. Ketchum Award. The award honors an internationally recognized scientist who demonstrates an innovative...