Online Learning Resources
Splash Lab at Home
Ocean-related science activities to do at home.
Color the Ocean
Download ocean-related scenes to color.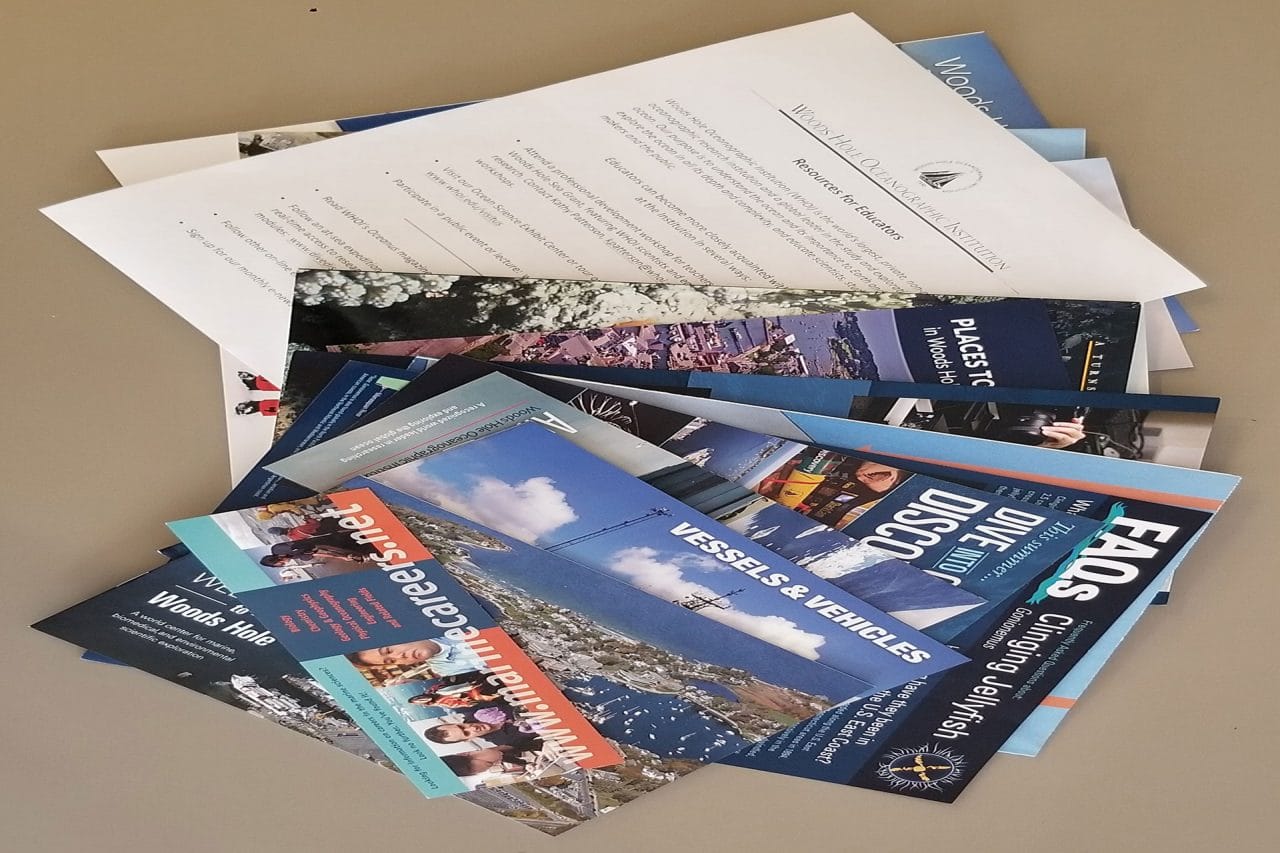 Teacher Packets
Information packets containing a variety of information about WHOI, its vessels and vehicles, and ocean research are available to teachers at no charge for an individual packet. Educators will also find information on professional development workshops and class visits to WHOI's Exhibit Center.
To request your Information Packet, contact:
WHOI Information Office
MS #16, 93 Water Street
Woods Hole, MA 02543
Phone: (508) 289-2252
Fax: (508) 457-2034
Email: information@whoi.edu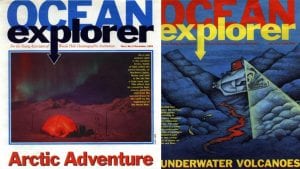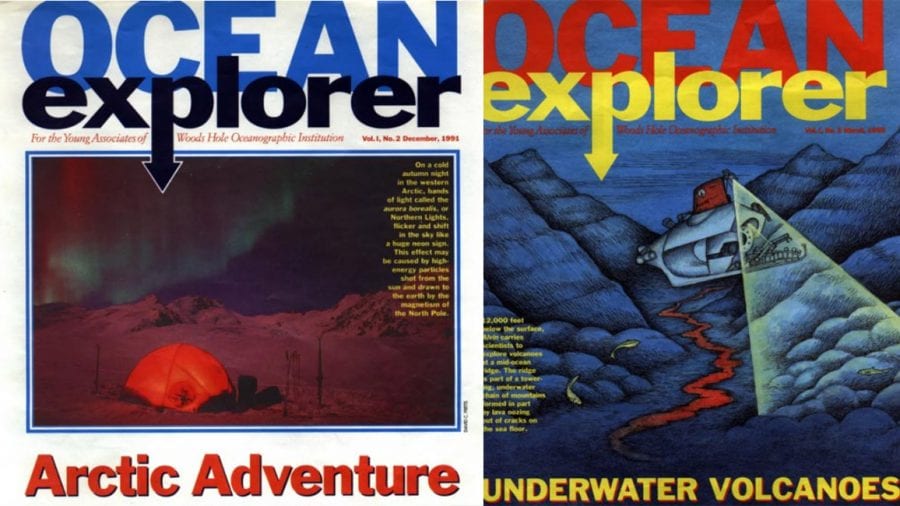 Designed for students in grades 4-8 in the 1990's,these Ocean Explorer magazines combine compelling descriptions of ocean sciences with vivid images.
Books & Posters at the WHOI Store
Ocean-related books for several grade levels, and posters featuring the ocean are available through the WHOI Store.
Other Ocean Science Education Resources