Board & Corporation
About Us
Members of the WHOI Board of Trustees, Corporation Members, and Life Trustees share the trust of those who chartered the Institution in 1930. Over the course of more than 90 years, exceptional individuals, leaders in a wide range of professions and pursuits, have passed along to their successors a passionate commitment to the good of this remarkable organization.
Together, all members strive to promote the identity, mission, and standards of excellence of the Institution by sharing time, talent, and personal resources according to individual means. They work as ambassadors to increase external recognition and forge new connections that help sustain and increase both public and private support for the Institution. Service on the WHOI Board and Corporation is certainly a privilege, but it is also an effective means of fulfilling a large social responsibility.
Board of Trustees
Trusteeship implies a special connection to the institution and its mission. The Board of Trustees is ultimately accountable for stewardship and good governance of the organization and for helping to assure that WHOI remains a world leader in ocean research, exploration, and education while preserving the historic vision of the founders. WHOI Trustees provide fiduciary oversight of finances, physical assets, and long-range plans to ensure the abiding vitality of the institution. As a voting member, each Trustee has a moral responsibility to the founders and a civic responsibility to future generations to act collegially in a manner above reproach to preserve the historic vision that has made the Institution a world leader in the pursuit of knowledge about our planet.
Corporation
The Corporation is a vibrant community of diverse members that advise and support the mission of the Woods Hole Oceanographic Institution while fostering learning and camaraderie. The Corporation's mission is to provide guidance and private philanthropic support for WHOI. Membership in the Corporation is also the principal vehicle for deeper volunteer engagement in WHOI.
Interested in becoming a Corporation Member? Please click here for more information. If you are interested in nominating someone to be a corporation member please contact Colin Reed at creed@whoi.edu.
Life Trustees
Life Trustee is an honorary title conveyed by the Board of Trustees upon a former Trustee to recognize exemplary service, significant knowledge about the Board and the Oceanographic itself, valuable contribution, and achievement on behalf of the Oceanographic. Being a Life Trustee signifies an ongoing relationship with the Board as an ambassador of the organization and creates a more involved and informed way for retiring Board members to stay in touch with fellow Trustees and the work of the Oceanographic.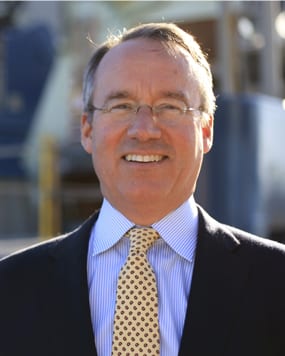 Chair of the Board of Trustees
David B. Scully
David B. Scully was elected Chair of the Board of Trustees in October 2015.  He was first elected to the WHOI Corporation in 2010 and to the Board in 2012.
David is Vice Chair of Caledonia Investments Pty Ltd, a global long/short equity investment manager with ca. $8 billion in assets and offices in Sydney and New York. David was formerly a partner and Chief Operating Officer at Coatue Management LLC, a global investment management firm with ca. $21 billion in assets and offices in New York, Menlo Park and Beijing. Coatue is one of the largest hedge funds focused on the global technology, media and telecommunications industries.  Earlier in his career, David worked at IBM, Sanford C. Bernstein & Co., Salomon Brothers Inc., and JP Morgan.
David graduated from Trinity College with a B.S. in Biology.  He worked during college as an Emergency Medical Technician for the Professional Ambulance Service in Hartford, CT.  He now lives in the New York area with his wife Lisa and their six children.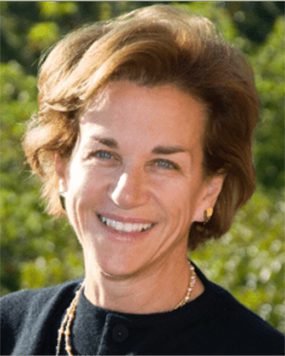 Vice Chair of the Board of Trustees
Margaret Flanagan
Peg Flanagan was elected as a Vice Chair of the Board of Trustees in 2021.  She was first elected to the WHOI Board in 2015.
Peg was a partner at Testa, Hurwitz & Thibeault in Boston, involved in litigation with an emphasis on securities, intellectual property and unfair competition law, before leaving work to devote time to family and various community and school activities. She is a trustee of the Gansett Foundation, Buckingham Browne & Nichols School, Colgate University, and a member of the Quissett Yacht Club.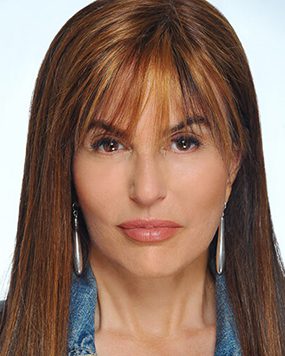 Vice Chair of the Board of Trustees
Maria Wilhelm
Maria Wilhelm was elected as a Vice Chair of the Board of Trustees in 2021.  She was first elected to the WHOI Board in 2019.
Maria is the Executive Director of the Avatar Alliance Foundation and President & COO of CAMERON Companies. In those roles she merges social advocacy with a focus on climate change with a broad range of commercial initiatives integrating new technologies and interests in China and elsewhere.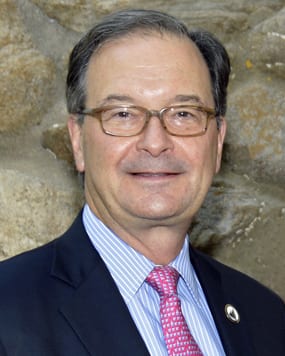 Chair of the Corporation
Steven G. Hoch
Steven G. Hoch was elected Chair of the Corporation in October 2015.  He was first elected to the WHOI Corporation in 2002 and to the Board of Trustees in 2007.  He has served as chair of both the Nominating and Investment Committees, and represents the Corporation on the DEI Committee.
Steven is an American/Swiss businessman who has spent a 40-year career in financial services. He has worked in New York, Zurich, and Boston. Steven is a partner in the Boston office of Brown Advisory, an independent investment and advisory firm. He was a co-founder of Highmount Capital in 2002 that successfully merged with Brown in 2015. He started his career at Chemical Bank and worked at Bessemer Trust. He was a board member of Nestle SA for 12 years and served on its Nomination and Sustainability Committee.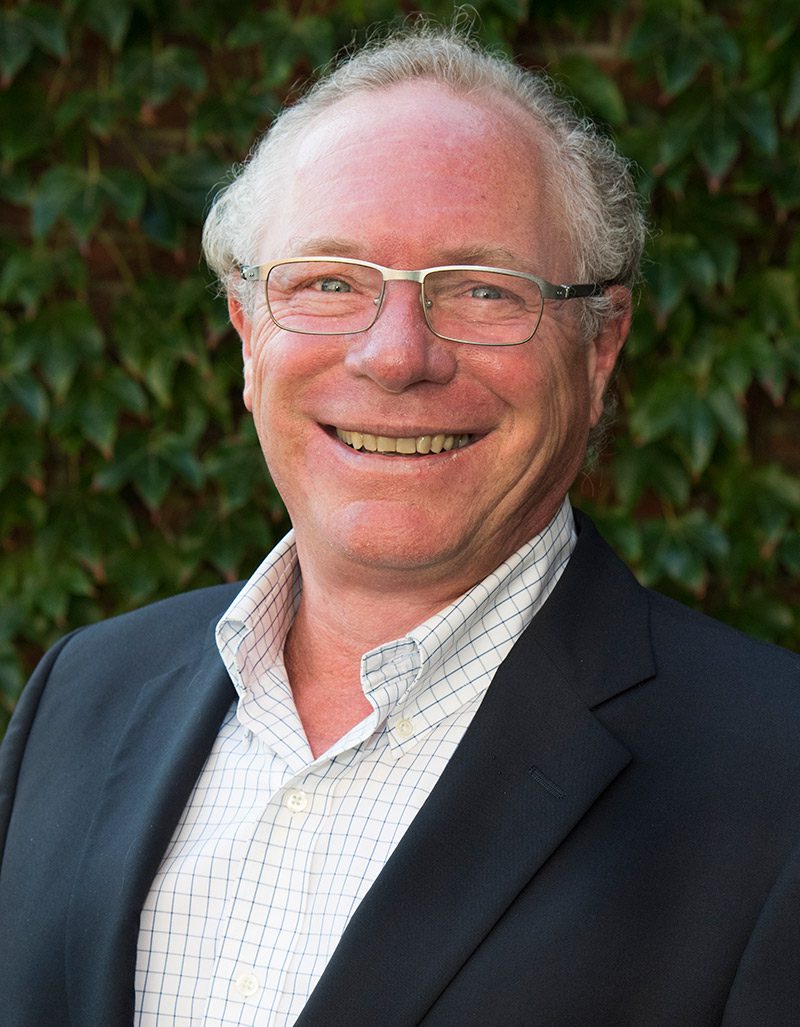 Treasurer
William Schmidt, III
Will Schmidt was elected as Treasurer of the Board of Trustees in 2022.  He was first elected to the WHOI Board in 2017.
Will spent 28 years in private equity and venture capital, most of this in Europe and internationally. He joined Advent International in Boston in 1988 and two years later moved to the firm's London office where he stayed for 25 years before retiring to Vermont. Prior to joining Advent, Will worked in management consulting with Bain & Company in Boston, London and Munich. He has also previously held short-term positions in Europe with Rhône-Poulenc, Cellier, and the Bayerische Vereinsbank.
Will graduated from Williams College with a BA in Economics and received an MBA, with distinction, from the Harvard Business School. He is conversationally fluent in French and German. He is Chairman of Lever (a business incubator in the Northern Berkshires), and on the Board of the Clark Art Institute. Will and his wife also support a number of environmental charities.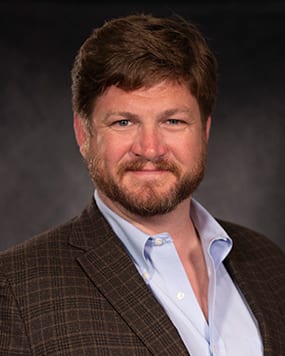 Secretary of the Corporation
Christopher C. Land
Mr. Land is an order of the coif graduate of Tulane Law School. He practiced for over 12 years at international law firms in New York and Boston. Most recently, was a Counsel in Goodwin Proctors' Energy Group and Products Liability Group before joining in-house with longtime client WHOI in 2014. Mr. Land formerly sat on the Editorial Board for The Journal of College and University Law.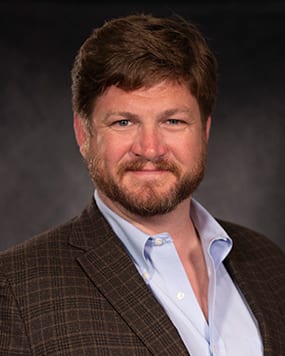 Christopher Land
Vice President for Legal Affairs and General Counsel
Secretary of the Corporation
Fenno 209, MS#40-A
Woods Hole Oceanographic Institution
Woods Hole, MA 02543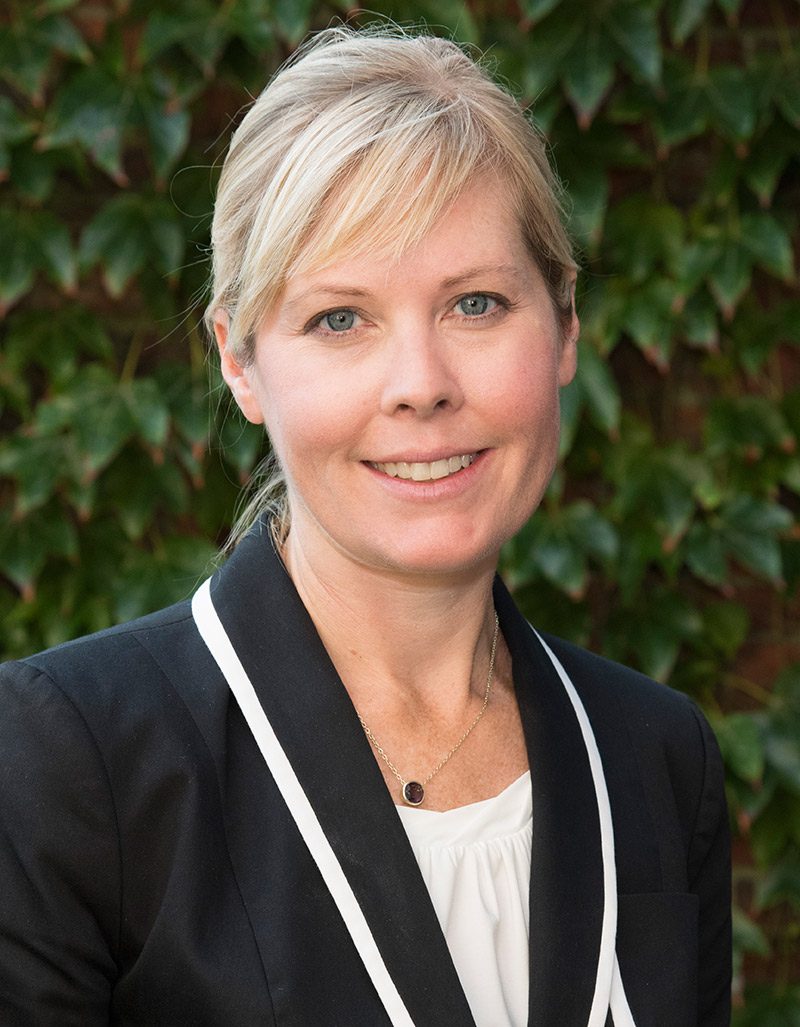 Emiley Lockhart
Deputy General Counsel & Director of Regional Initiatives
Ms. Lockhart provides advice and legal strategy to the institution on a wide variety of legal and external relations matters.  Ms. Lockhart also supervises the Office of Technology Transfer and assists in advancing efforts to create business opportunities for the institution.
Before joining WHOI, Ms. Lockhart was the General Counsel and Policy Director for the Chair of Steering and Policy in the Massachusetts State Senate. Prior to her Beacon Hill work, Ms. Lockhart served in various vice president, general counsel, and leadership advisory roles for non-profit and governmental entities. Ms. Lockhart began her career in private practice focusing on litigation and government matters at Ropes & Gray LLP before serving as an Assistant Attorney General for Massachusetts under Martha Coakley. Ms. Lockhart received her law degree, cum laude, from Georgetown University Law Center, and her undergraduate degree, summa cum laude, from Boston College.
Fenno 204, MS#40-A
Woods Hole Oceanographic Institution
Woods Hole, MA 02543
Phone: (508) 289-2983
Email: elockhart@whoi.edu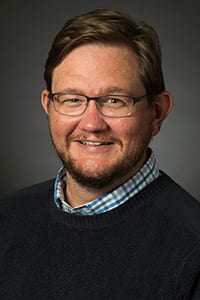 Colin Reed
Deputy Secretary of the Corporation
Fenno 205, MS#40-A
Woods Hole Oceanographic Institution
Woods Hole, MA 02543
Phone: (508) 289-3588
Email: creed@whoi.edu