About Us
Members of the WHOI Board of Trustees, Corporation, Honorary Members and Life Trustees share the trust of those who chartered the Institution in 1930. Over the course of more than 85 years, exceptional individuals, leaders in a wide range of professions and pursuits, have passed along to their successors a passionate commitment to the good of this remarkable organization.
Together, all members strive to promote the identity, mission and standards of excellence of the Institution by sharing time, talent, and personal resources according to individual means. They work as ambassadors to increase external recognition and forge new connections that help sustain and increase both public and private support for the Institution. They provide active fiduciary oversight of the finances, physical assets, and long-range plans to ensure the abiding vitality of the Institution. And they appoint and monitor the performance of executive leadership, always ready to advise and offer support in setting goals and priorities.
Today, Trustees and members have a clearer understanding of just how closely tied the "public interest" is to the well-being of the ocean. Indeed, the well-being of our entire planet is directly tied to the health of the ocean. Service on the WHOI Board and Corporation is certainly a privilege, but it is also an effective means of fulfilling a large social responsibility.
Board of Trustees
The Board of Trustees is ultimately accountable for stewardship and good governance of the organization. As a voting member, each Trustee has a moral responsibility to the founders and a civic responsibility to future generations to act collegially in a manner above reproach to preserve the historic vision that has made the Institution a world leader in the pursuit of knowledge about our planet.
Corporation
Members of the Corporation are essential to the process of good governance. They elect the Board of Trustees and are formally assigned responsibility in the bylaws to "assure that the Corporation accomplishes its mission in the public interest."
Honorary Members and Life Trustees
Although Life Trustees and Honorary Members do not vote, their experience and knowledge is highly valued. Many are selected to serve on the various committees authorized by the corporate bylaws aimed to regularly manage and monitor issues central to the continuance and legal compliance of the organization.
Interested in becoming a Member of the Institution? Please click here for more information.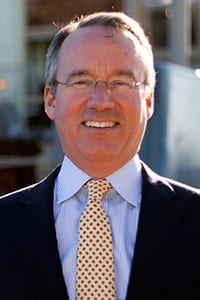 Chair of the Board of Trustees
David B. Scully
David B. Scully was elected Chair of the Board of Trustees in October 2015.  He was first elected to the WHOI Corporation in 2010 and to the Board in 2012.  David co-chaired the President Search Committee in 2014-15.
David is Vice Chair of Caledonia Investments Pty Ltd, a global long/short equity investment manager with ca. $8 billion in assets and offices in Sydney and New York. David was formerly a partner and Chief Operating Officer at Coatue Management LLC, a global investment management firm with ca. $21 billion in assets and offices in New York, Menlo Park and Beijing. Coatue is one of the largest hedge funds focused on the global technology, media and telecommunications industries.  Earlier in his career, David worked at IBM, Sanford C. Bernstein & Co., Salomon Brothers Inc., and JP Morgan.
David graduated from Trinity College with a B.S. in Biology.  He worked during college as an Emergency Medical Technician for the Professional Ambulance Service in Hartford, CT.  He now lives in the New York area with his wife Lisa and their six children.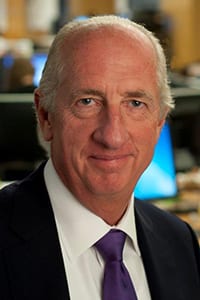 Vice Chair of the Board of Trustees
Jefferson E. Hughes
Jefferson E. Hughes, Jr. was elected Vice Chair of the Board of Trustees in October 2015.  He was first elected to the WHOI Corporation in 2006 and to the Board in 2012.  Jeff was chair of the Coastal Ocean Institute Committee and also serves on the Development Committee; he led the Ocean Institute Ad Hoc Review Committee in 2013, and was also a member of the President Search Committee, 2014-15.
Jeff is a partner at NewSmith Capital Partners (US) L.P., and a consultant and advisor to the Olayan Group.  He is also a partner and director of the Capital Formation Group and a former consultant and director of Merrill Lynch Venture Funds and Private Equity Funds. Earlier, Jeff worked at Merrill Lynch as managing director and chairman of Latin America and Canada operations and as the head of global relationship management for the firm.  He is the former Chairman of the Board of Trustees of the Long Island Chapter of the Nature Conservancy.
Jeff holds degrees from Villanova and New York University, and lives in New York City with his wife Karen.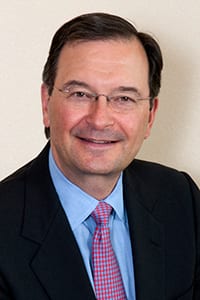 Chair of the Corporation
Steven G. Hoch
Steven G. Hoch was elected Chair of the Corporation in October 2015.  He was first elected to the WHOI Corporation in 2002 and to the Board of Trustees in 2007.  He has served as chair of both the Nominating and Investment Committees, and represents the Corporation on the DEI Committee.
Steven was a founding partner and CEO of Highmount Capital, a global wealth management firm established in 2002.  In 2015, Highmount joined forces with Brown Advisory, where Steven is now a partner.  Steven is Chairman of the Smithsonian Tropical Research Institute in Panama, following two terms on the National Board. He serves on the President's Council of Ceres in Boston, and is Chairman Emeritus of the American Swiss Foundation. While on the board of Nestle SA, he was a member of the Nomination and Sustainability Committee.
Steven is a graduate of the University of Pennsylvania with a degree in International Relations, and holds U.S. and Swiss citizenships.  He lives in Chestnut Hill, Massachusetts with his wife Jane.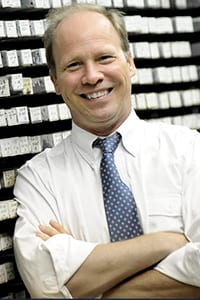 President and Director
Peter de Menocal, Ph.D.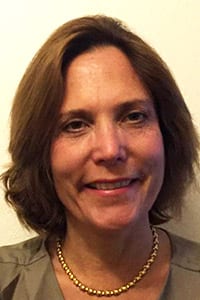 Treasurer
Anne C. Kronenberg
Anne Kronenberg is Treasurer and co-head of the Finance Committee.  She was elected to the Corporation in 2010 and was elected to the Board of Trustees in 2015.  Anne is also a member of the Finance, Endowment, Retirement, Compensation, Audi and Executive Committees.
Anne was an investment banker for 25 years.  She retired from JP Morgan in 2009 where she was a Managing Director and co-head of North American Insurance Investment Banking.  She also worked at Citigroup Salomon Smith Barney and Morgan Stanley. She currently serves on the Board of Transamerica Financial Life Insurance Company.  She is an appointed member of Bedford Conservation Board and Westmoreland Sanctuary Advisory Board.
Anne is a graduate of Brown University and MIT Sloan School of Management.  She resides in Bedford, NY with her husband, Eric, and their two daughters.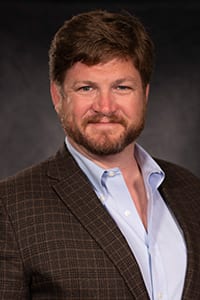 Secretary of the Corporation
Christopher C. Land
Mr. Land is an order of the coif graduate of Tulane Law School. He practiced for over 10 years at international law firms in New York and Boston. Most recently, was a Senior Attorney in Goodwin Proctors' Energy Group and Products Liability Group before joining in-house with longtime client WHOI. Mr. Land also currently sits on the Editorial Board for The Journal of College and University Law.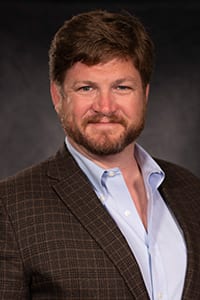 Christopher Land
Vice President for Legal Affairs and General Counsel
Secretary of the Corporation
Fenno 209, MS#40-A
Woods Hole Oceanographic Institution
Woods Hole, MA 02543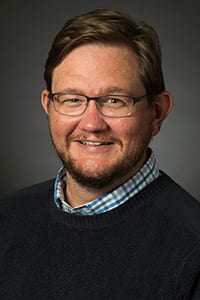 Colin Reed
Deputy Secretary of the Corporation
Fenno 205, MS#40-A
Woods Hole Oceanographic Institution
Woods Hole, MA 02543
Phone: (508) 289-3588
Email: creed@whoi.edu