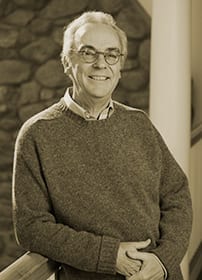 Mark Abbott
2015-2020
Mark Abbott was the tenth President and Director of Woods Hole Oceanographic Institution and is presently on sabbatical. He received a BS in Conservation of Natural Resources from the University of California, Berkeley and a PhD in Ecology from UC Davis. His research focuses on the interaction of biological and physical processes in the ocean and relies on remote sensing and field observations. He advocated the inclusion of chlorophyll fluorescence bands in MODIS (the Moderate Resolution Imaging Spectroradiometer on NASA's EOS Terra and Aqua satellites) and developed next-generation ocean primary productivity algorithms that used chlorophyll fluorescence data to estimate the physiological health of upper ocean phytoplankton. He deployed a wide variety of ocean color sensors in the upper ocean, including moored arrays at the Polar Front in the Southern Ocean and ocean drifters in the California Current as well as the Polar Front. Dr. Abbott has also advised the Office of Naval Research and the National Science Foundation on issues regarding advanced computer technology and oceanography. He is the principal investigator on a grant from the Gordon and Betty Moore Foundation, formulating a new vision for the design, development and deployment of ocean sensors.
He is a member of the National Academics of Science, Engineering, and Medicine's Ocean Studies Board and has served as chair of the Committee on Earth Science and Applications from Space, and member of the Committee on Future Directions for NSF Advanced Computing Infrastructure to Support US Science. He was a member of the National Science Board and served as president of The Oceanography Society. In 2011, he received the Jim Gray eScience Award from Microsoft Research.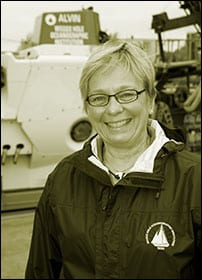 Susan K. Avery
2008-2015
Susan K. Avery was the ninth director in the institution's 78-year history, and the first woman to hold the position. She brought extensive experience as a leader of scientific institutions, including the University of Colorado at Boulder (UCB), where she was a member of the faculty beginning in 1982 and where she held interim positions as vice chancellor for research and dean of the graduate school, as well as provost and executive vice chancellor for academic affairs. Avery combined her position as president and director with her background in atmospheric science to underscore the importance of ocean-atmosphere interactions in understanding the planet as a complex, interrelated system. She earned a bachelor's degree in physics from Michigan State University in 1972, a master's in physics from the University of Illinois in 1974, and a doctorate in atmospheric science from the University of Illinois in 1978.
» View website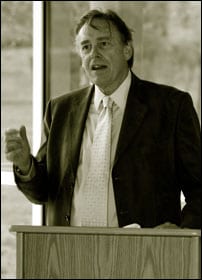 James R. Luyten
2006-2008

Jim Luyten was appointed acting president and director of WHOI in June 2006. He was the institution's director of research from 1994-2006. He is a senior scientist in the Physical Oceanography Department, of which he served as chair from 1990-1994. Luyten came to the Institution in 1968 as a summer fellow in geophysical fluid dynamics and later joined the staff as an assistant scientist in 1971. His areas of research include the observation and modeling of ocean currents, particularly the general circulation of the North Atlantic, the Gulf Stream, and equatorial current systems.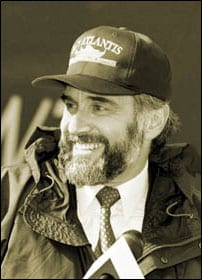 Robert B. Gagosian
1993-2006
Educated at MIT and Columbia University (1970 Ph.D. in organic chemistry); following National Institutes of Health postdoctoral appointment at University of California- Berkley, joined WHOI staff in 1972; conducted a dozen at-sea expeditions, half as chief scientist; chaired Chemistry Department and served as Associate Director for Research before becoming Director.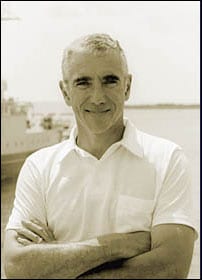 Craig E. Dorman
1989-1993
Educated at Dartmouth College and US Navy Postgraduate School, early graduate of MIT/WHOI Joint Program (1972 Ph.D. in oceanography); brought 26 years of administrative and field experience in the US Navy, including a tour in Vietnam as a SEAL; retired as rear Admiral and program director for anti-submarine warfare in the Space and Naval Warfare Systems Command.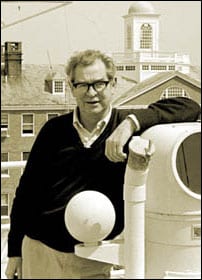 John H. Steele
1977-1989
Scottish mathematician educated at University of London (Ph.D. 1963); known for modeling studies of the physical and chemical environment relative to ocean productivity, pollution, and environmental quality; active in organization and science of several international oceanographic experiments, including transport of deep water from the Norwegian Sea to the North Atlantic and the controlled Ecosystem Pollution Experiment.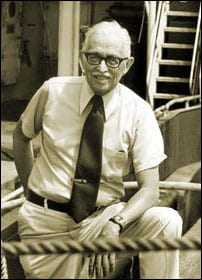 Paul M. Fye
1958-1977
Physical chemist educated at Albright College and Columbia University (Ph.D.); following short academic career, served as Research Director of the Under Water Explosives Research Laboratory at WHOI during WWII; spent 10 years at Naval Ordinance Lab in Washington, DC, leaving position as Associate Director for Research to become WHOI Director. Presided over major expansion of WHOI staff, budget, and land holdings; introduction of research submersible Alvin; establishment of "big ship" oceanography; and initiation of joint education program with MIT as well as Marine Policy Program.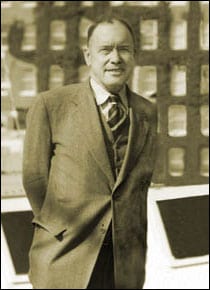 Edward H. Smith
1950-1956
Coast Guard Academy and Harvard graduate (Ph.D. in Oceanography); 40 years in the Coast Guard, known as 'Iceberg' Smith for long service in Ice Patrol, retired as commander of the Coast Guard's Eastern Area; traveled 8,100 miles in 1928 to survey 450,000 square miles between Greenland and North America in 125-foot patrol boat Marion and produced 3 volumes edited by Bigelow and Iselin; one of two Americans to fly over Arctic in Graf Zepplin in 1931.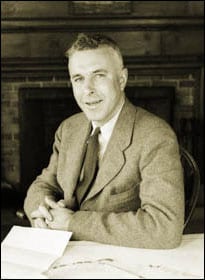 Columbus O'Donnell Iselin
1940-1950 and 1956-1958
Harvard-educated colleague of Bigelow; built 75-foot schooner Chance to study Labrador Current with fellow Harvard students; helped design Atlantis and was first captain; wrote a series of classical papers on the Gulf Stream; commuted to Woods Hole daily from Martha's Vineyard in Risk, a small boat he built along the lines of a Nova Scotia rum-runner.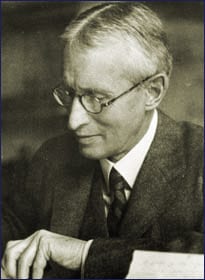 Henry Bryant Bigelow
1930-1940
Harvard-educated zoologist, hunter, and traveler; published extensive studies of the Gulf of Maine and North Atlantic fishes, plankton, and hydrography as Harvard professor of zoology; secretary to the National Academy Committee that recommended establishment of a marine laboratory on the East Coast that became WHOI