June 2005
( Vol. 44 No. 1 )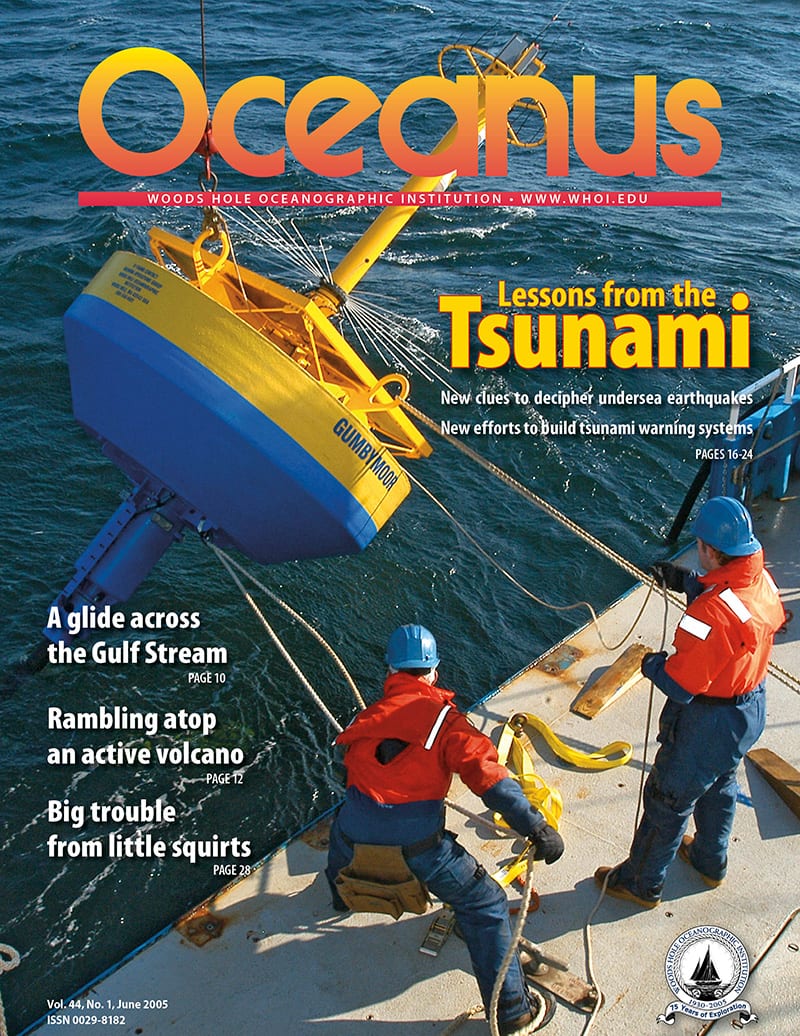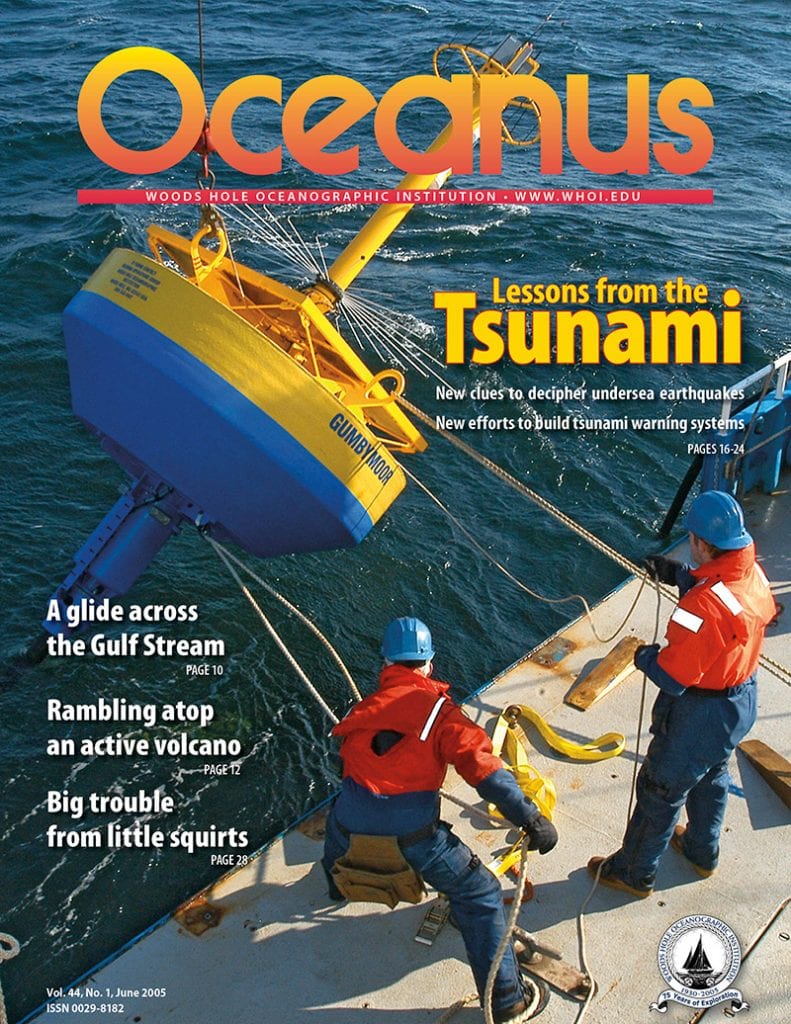 and get Oceanus delivered to your door twice a year as well as supporting WHOI's mission to further ocean science.
Our Ocean. Our Planet. Our Future.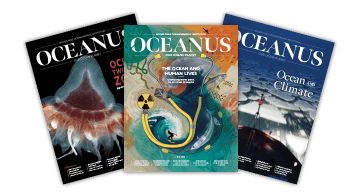 Related Articles
New clues to decipher undersea earthquakes
More than 200,000 people killed. Another 100,000 unaccounted for. Millions of lives terribly disrupted and billions of dollars in damage. The Dec. 26 Indian Ocean tsunami shattered our usual landlocked perspective, brutally reminding us that we live on a dynamic planet, with a dynamic ocean. In this issue of Oceanus, we devote a special section to the scientific lessons learned from the Indian Ocean tsunami and to revitalized efforts to build ocean-monitoring systems.