Join WHOI, become a member
Members are the heroes at the heart of our efforts to support WHOI researchers and engineers, who are tirelessly working to understand our ocean planet.
Monthly Giving:
MARINERS CLUB
Member benefits:
Gift payment automatically deducted on a monthly basis
Participation in the ASTC Passport Program
Event pre-registration period (exclusive to Mariner's Club only)
Voyager + membership benefits determined by donation amount
OCEAN EXPLORER: $40
Member benefits:
WHOI's limited edition sticker set (for Explorers only)
Advance notice of special events
15% off on all WHOI merchandise
Virtual access to Evening of Science
Quarterly photo postcard
One issue of Oceanus magazine
OCEAN NAVIGATOR: $60
Explorer Member benefits PLUS:
WHOI's popular Right Whale T-shirt
One year subscription to Oceanus magazine
Invitation to special events and talks
ASSOCIATE: $120
Ocean Navigator Member benefits PLUS:
In-person Invitations to annual Afternoon/Evening of Science
Recognition in WHOI Annual Report
Participation in the ASTC Passport Program (free admission to over 250 participating science museums)
VOYAGER: $250
Associate Member benefits PLUS:
Monthly photo postcard
Wavemakers Report
Special events and lectures (in addition to Evening of Science)
OCEAN PIONEER: $500
Voyager Member benefits PLUS:
Private tours of WHOI campuses
Membership benefits help bring you closer to the impact you make.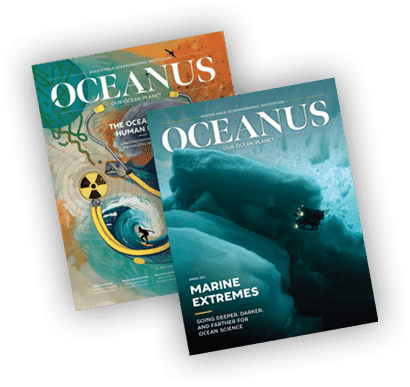 Receive a year of our award-winning magazine dedicated to ocean research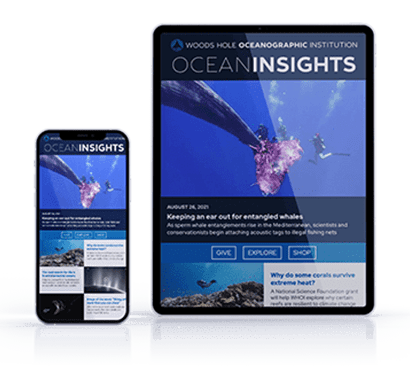 Weekly highlights of our top stories straight to your inbox.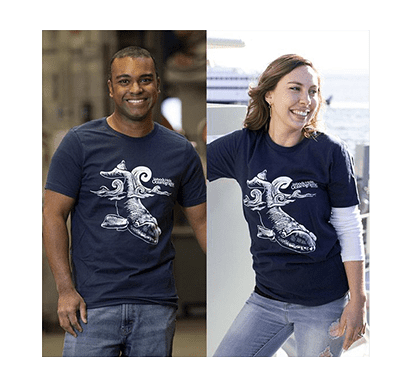 Show your support by wearing the Extinction is Forever T-shirt.