Animation by Natalie Renier and Craig LaPlante, Woods Hole Oceanographic Institution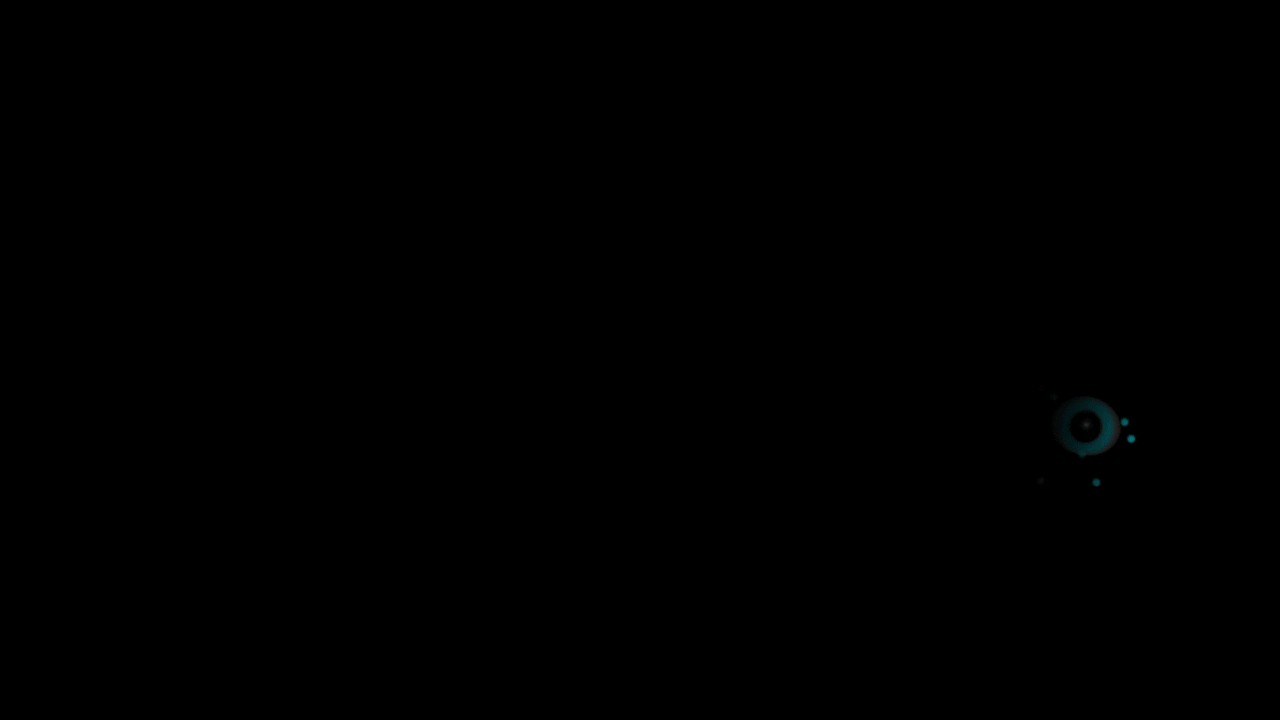 In 1637, when French philosopher and scientist Rene Descartes described bioluminescence in the ocean, he noted that striking seawater at the ocean's surface "will generate sparks rather similar to those which are emitted by pieces of flint when they are struck."
Today we know this phenomenon extends well beneath the surface. In fact, if you go down into the ocean twilight zone, there's a massive light show happening that even fireflies on a summer night can't compete with.
Down in the dark and shadowy mesopelagic layer of the ocean, countless species—bristlemouths, lanternfishes, jellies, and others—have a natural ability to generate their own light through chemical reactions. Most twilight zone animals produce blue light—the color that penetrates the farthest through seawater—but some also produce flashes of red, yellow, and green. Collectively, the lights form stunning constellations as the animals swim through the perpetual darkness. You might think they're just trying to make up for the lack of sunlight coming down from the surface. But in fact, they're using their natural flashlights for a variety of specific purposes:
1. Finding food
Bioluminescence can help twilight zone animals find food in a few different ways. First, they can use their luminous organs—called photophores—as searchlights to look around for prey. "A fish called a stoplight loosejaw has a photophore below its eye that emits red light to help it find a meal," said Joel Llopiz, a biologist at WHOI. "Most fish down there can't see red, so the loosejaw can come up right beside others and eat them without being seen."
Other twilight zone animals can use their lights as a lure to attract prey. Anglerfish, for example, have a bioluminescent organ called an esca dangling off their foreheads—a headlamp of sorts—that curious copepods and other animals are attracted to.
These glowing, inch-sized jellies (Trachymedusae) are among the many bioluminescent creatures found in the ocean twilight zone. Video by the Advanced Imaging Visualization Laboratory, Woods Hole Oceanographic Institution.
2. Defending against predators
In the twilight zone, predators often have their eyes fixed upward to look for silhouettes of prey against the dim light from the surface. Many potential prey species, in turn, have rows of photophores along their belly to obscure their silhouette. Bioluminescence in this respect helps them blend in with the trickle of light from above. Amazingly, these fish, including lanternfish and hatchetfish, are able to match their own light to the color and brightness of the background illumination—a phenomenon known as counter-illumination. "Lighting yourself up to blend in: it's a somewhat counterintuitive kind of camouflage," said Llopiz.
Other twilight zone animals use bioluminescence defensively by blasting potential predators with their lights, or glowing clouds of chemicals, in an attempt to distract or startle them. And, they can look out for one another by using their photophores as beacons to warn others that predators are nearby.
3. Finding a mate
Twilight zone animals have another great excuse to make their own light—romance! Similar to how male and female fireflies exchange light signals to connect, male animals in the mesopelagic are known to use unique, species-specific light patterns and flashing sequences to attract mates and ultimately facilitate mating.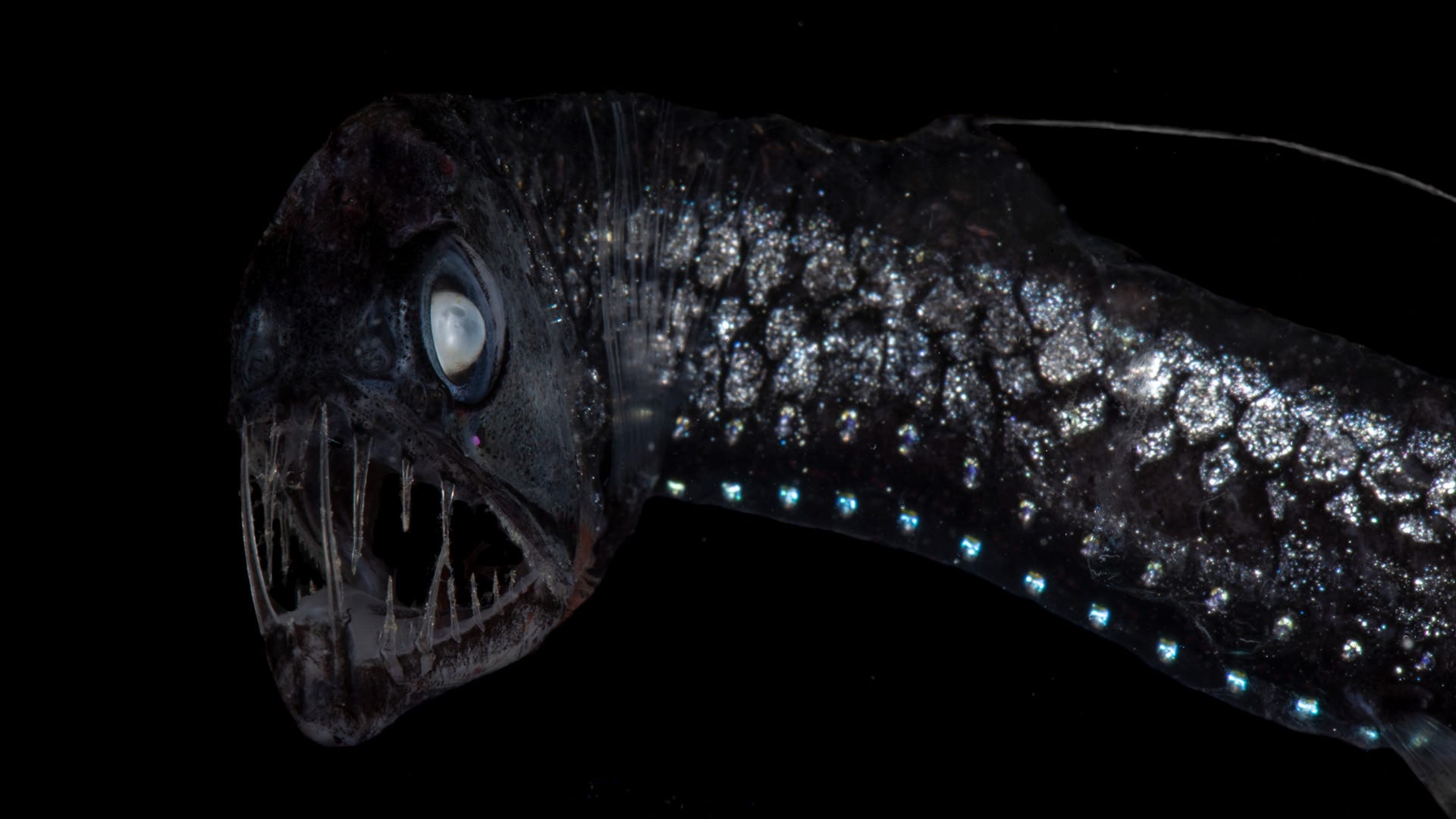 Whether they're trying to outsmart predators, find their next meal, or simply looking for a mate, one thing is clear: twilight zone animals need bioluminescence to survive. In fact, the trait has evolved dozens of times in marine fish, which says a lot about its usefulness for those living in an astral, luminous world that maybe isn't so dark after all.
Woods Hole Oceanographic Institution and its Ocean Twilight Zone project is among an inaugural class of five visionary non-profit organizations and entrepreneurs to receive funding from the Audacious Project. The Audacious Project is a collaborative approach to funding ideas with the potential to create change at a thrilling scale. Housed at TED, which has a long track record of surfacing ideas worth spreading, the project is a partnership between some of the most respected organizations in philanthropy and the public.