Erin Fischell wins Moore Inventor Fellowship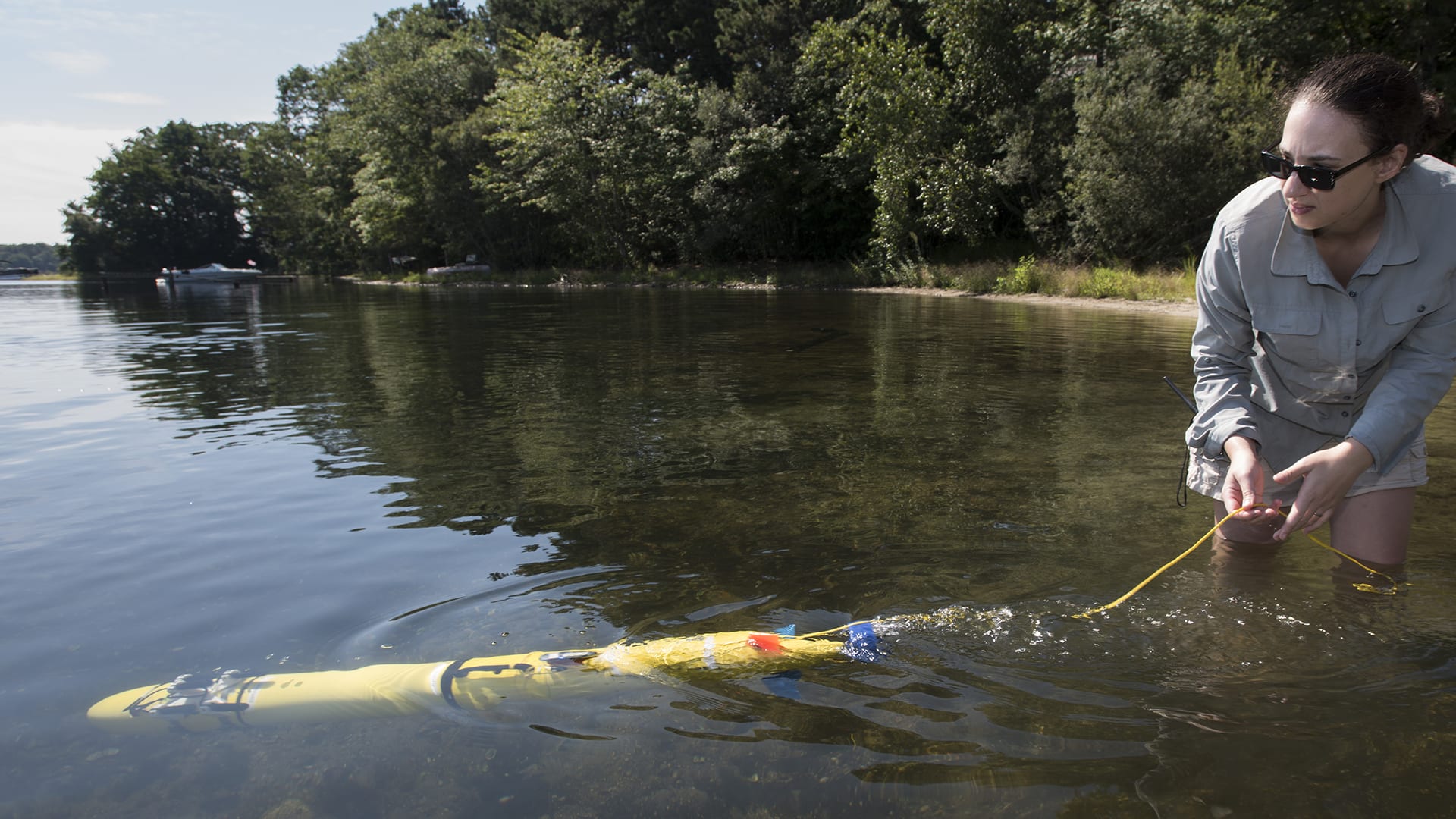 Erin Fischell, an assistant scientist in Applied Ocean Physics and Engineering at Woods Hole Oceanographic Institution, has been awarded the Moore Inventor Fellowship from the Gordon and Betty Moore Foundation. The fellowship, established to honor one of Silicon Valley's founders, recognizes early-career, scientist-inventors across the country. Launched in 2016 to celebrate the fiftieth anniversary of Moore's Law—the revolutionary prediction that anticipated the exponential growth of computing power, the program embraces the spirit of Gordon Moore's passion for science and penchant for inventing.
Fischell's research on ocean robotics and acoustics has led her to invent a low-cost sensing system for formation and management of swarms of autonomous underwater vehicles, which will lead to improved oceanographic data collection.
The Moore Inventor Fellowship supports scientist-inventors who create new tools and technologies with a high potential to accelerate progress in the foundation's areas of interest: scientific discovery, environmental conservation and patient care. This year, the foundation received more than 200 nominations, from which five fellows were selected. Each fellow receives a total of $825,000 over three years to drive their invention forward, including $50,000 per year from their home institution as a commitment to these outstanding individuals.
» Read story on swarming robots