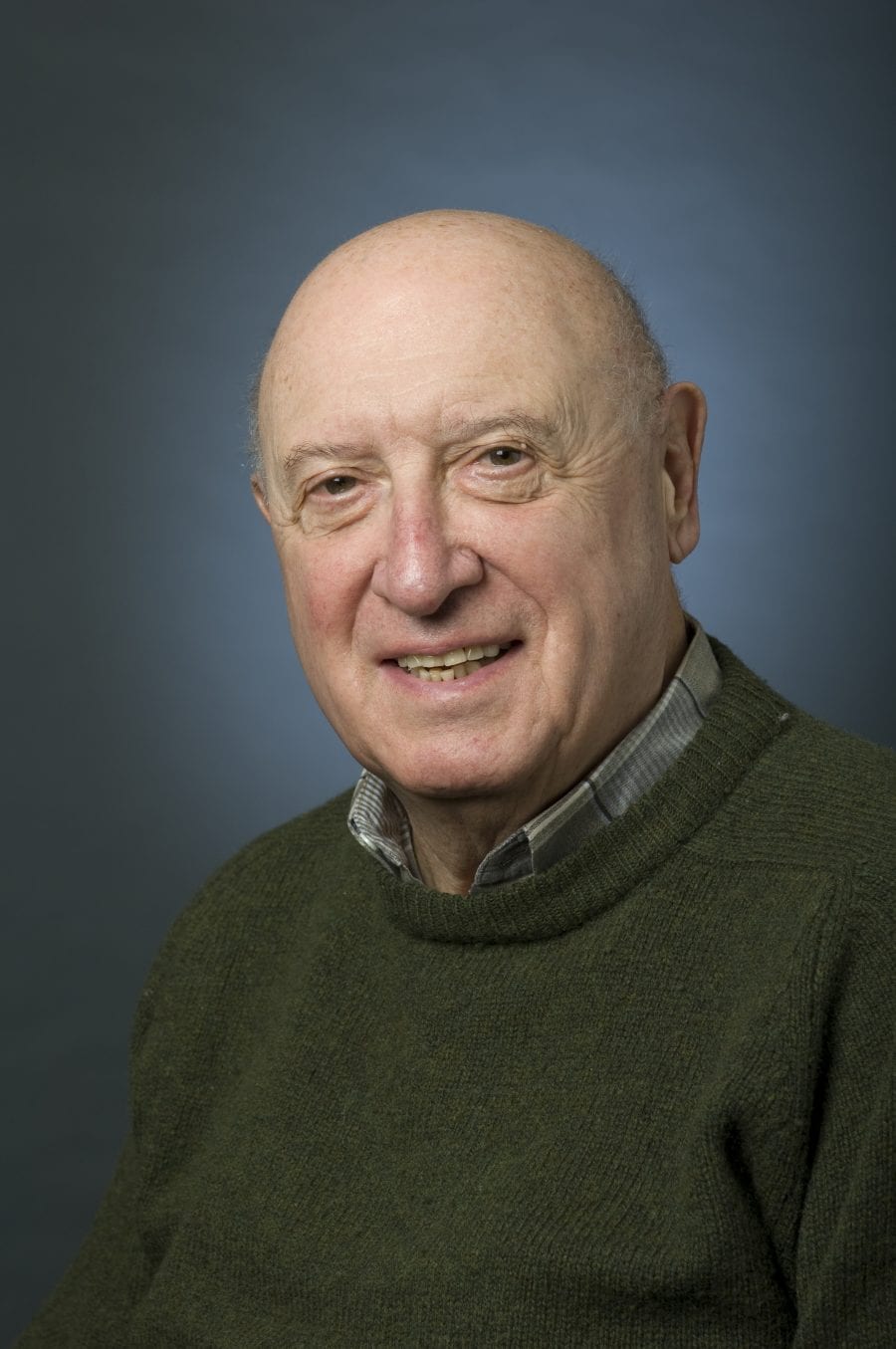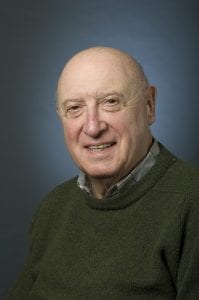 The Woods Hole Oceanographic Institution announces with great sorrow the death of Guest Investigator, former Director of Research, and former Trustee and Life Trustee, Robert (Bob) A. Frosch on December 30, 2020 in South Hadley, Mass., after a long illness. He was 92.
Bob was considered the "father of industrial ecology," and is credited with launching the field in 1989 with a series of articles, the first of which was published in Scientific American and entitled "Strategies for Manufacturing." That article, which he co-authored with Nicholas Gallopoulos, suggested the need for an ecosystem-based approach to evaluating industrial processes, in which "the use of energies and materials is optimized, wastes and pollution are minimized, and there is an economically viable role for every product of a manufacturing process." The articles he wrote in the late 1980s and early 1990s drew attention to the importance of managing industrial processes and waste in an environmentally acceptable manner. Bob is internationally recognized for his contributions to the development of environmentally friendly technologies.
"Bob had one of the brightest scientific minds I have ever known" said WHOI colleague, Dave Ross. "He was always willing to share his ideas, was a mentor to me for over three decades, and I always looked forward to our twice-weekly phone calls after he moved off Cape. He will be missed."
Bob was born May 22, 1928, in New York City and was educated in the public school system in the Bronx. He earned a BA from Columbia College in 1947, and a Ph.D. in physics from Columbia University in 1952, at the young age of 23.
Between 1951 and 1963, Bob worked as a research scientist and director of research programs for Hudson Laboratories of Columbia University, an organization under contract to the Office of Naval Research. Until 1953, he worked on problems in underwater sound, sonar, oceanography, marine geology, and marine geophysics, first as associate scientist and then as director of the laboratories managing 300 employees, two ocean-going research vessels, and a $3.5 million annual budget for fundamental research and engineering. During this period, he was also technical director of Project Artemis, a program to develop an experimental active sonar system.
In September 1963, Bob went to Washington, D.C., to work with the Advanced Research Projects Agency (ARPA) in the U.S. Department of Defense and served first as director for Nuclear Test Detection (Project VELA), and then as deputy director of the Advanced Research Projects Agency, sharing responsibility for managing a $270 million per year program of research and development. In July 1966 he became assistant secretary of the Navy for research and development, responsible for all Navy programs of research, development, engineering, test, and evaluation averaging $2.5 billion annually.
From January 1973 to July 1975, Bob served as assistant executive director of the United Nations Environmental Program (UNEP). With the rank of assistant secretary general of the United Nations, he was responsible for substantive global program activities of the United Nations system and other international activities related to environment matters. After Bob served at UNEP for two-years, he became WHOI's Director of Research from 1975-1977.
He then went on to NASA under the Carter administration, where he was the agency's fifth Administrator. While at NASA, Bob was responsible for overseeing the continuation of the development effort on the Space Shuttle. During his tenure, the project underwent testing of the first orbiter, Enterprise, at NASA's Dryden Flight Research Facility in southern California. The orbiter made its first free flight in the atmosphere on August 12, 1977.
Bob left NASA with the change of presidential administrations and, in 1981, he became the first President of the American Association of Engineering Societies (AAES). In 1982, he moved to the General Motors Research Laboratories, where he was appointed vice president of research and development in research labs. Under his tenure, General Motors pioneered major developments in vehicle emissions control, cleaner automotive fuels, and safety. He also used the systems engineering skills that he developed in the Navy and at NASA to found and guide Project Trilby, which led to the incorporation of unprecedented levels of computerized system control in GM cars and plants.
Bob was a member of Phi Beta Kappa and Sigma Xi; a member of the National Academy of Engineering (NAE); the American Academy of Arts and Sciences; and a Foreign Member of the Royal Academy of Engineering (UK). He was a fellow or member of a number of engineering and scientific societies. He was awarded the Navy Distinguished Public Service Award; the NASA Distinguished Service Medal; the IEEE Founder's Medal; and the Maurice Holland Award from the Industrial Research Institute. In 1989, he was appointed an International Fellow of the Royal Academy of Engineering. In 1996, his leadership at GM was recognized once more by the Industrial Research Institute with the presentation of their official medal. In 2003, Bob was awarded the National Academy of Engineering's prestigious Arthur M. Bueche Award.
Until his death, he was active in both scientific and technical policy activities. He was a former WHOI Trustee and Life Trustee and Guest Investigator from 2006-2016 in the Ocean Acoustics and Signals Lab at WHOI.
Bob was pre-deceased by his wife Jessica (Denerstein). He is survived by his elder daughter, Elizabeth Frosch-Dratfield; his son-in-law, Paul Dratfield; and his grandchildren, Jonah Dratfield and Lael Dratfield; all of South Hadley, Mass. He is also survived by his younger daughter, Dr. Margery Frosch and his daughter-in-law, Dr. Meryle Weinstein, both of Brooklyn, N.Y.  In addition to his daughters and their families, Dr. Frosch is survived by his brother and sister-in-law, Dr. William Frosch and Paula Frosch of New York City; his nephew Dr. Matthew Frosch and his wife Dr. Amy Lisser of Newton, Mass, and their daughters, Olivia and Isabel; and his niece Dr. Emily Frosch, of Columbia, MD, and her sons, Jack and Willie.
A memorial service is planned for fall 2021.