The Woods Hole Oceanographic Institution announces with great sorrow the death of long-time volunteer Lloyd S. Beckett Jr., of Falmouth on January 6, 2023, in Bradenton, Florida.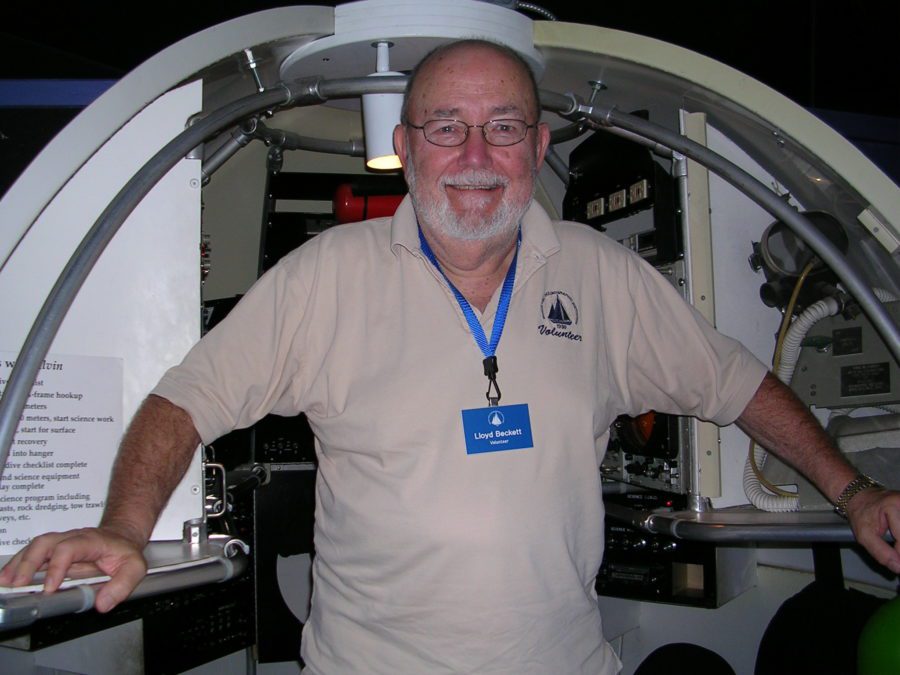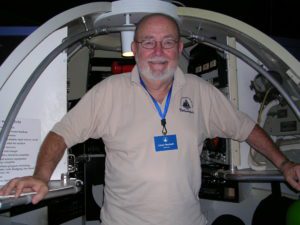 Born in 1934 in Boston, Mass., to Agnes and Lloyd Beckett Sr., Lloyd grew up in Milton, Mass., and graduated from Massachusetts Institute of Technology (MIT) in the Class of 1956. While at MIT, he met Ruth Cahill, and they married in 1957.
Lloyd served in the US Air Force during the Korean War. While living in Mattapoisett, Mass., he completed an MBA at Northeastern University while also working full-time.
After retiring from a 20-year career in engineering at Polaroid, he received a master's degree in education from Lesley University. For the next 10 years, he taught middle school math and science.
Lloyd was an active volunteer throughout his life. He was a Town Meeting member in Lexington, Mass. Locally, he was president of the Silver Beach Improvement Association, treasurer of the Falmouth Democratic Town Committee, and secretary of the MIT Alumni Class of 1956. Lloyd began volunteering in 2007 as a docent at the WHOI Ocean Science Discovery Center. He had a great sense of humor and loved to interact with the many visitors coming into the center. He will be missed.
Lloyd was a member of St. Brigid's Parish, where he was parish council president and was co-chairman of the committee to establish affordable housing on land donated by the church. He served monthly dinners at Pine Street Inn.
Lloyd had varied interests in photography, travel, playing bridge, keeping up with the latest technologies, sailing, and completing the New York Times crossword puzzle daily. He was a devoted Red Sox fan.
He leaves his wife of 65 years, Ruth (Cahill) Beckett; his children, Lloyd S. Beckett III and his wife, Elaine Beckett, Edward Beckett and his wife, Lisa Phelan, Julia DiNinno and her husband, Arthur DiNinno, and Brenda Motenko, and her husband, Howie Motenko; nine grandchildren and 11 great-grandchildren; and other family.
He was predeceased by a daughter, Ruth Ann.
A memorial service will be held at the Church of the Messiah on Church Street in Woods Hole, Mass., on Thursday, May 25, 2023, at 11 a.m.

Information for this obituary is from the Falmouth Enterprise