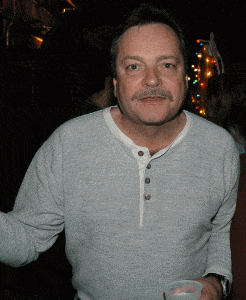 The Woods Hole Oceanographic Institution announces with great sorrow the unexpected death of former employee Leonard A. "Len" Boutin at his home in East Falmouth on March 9.  He was 67.
Len was the son of the late Paul A. Boutin and Irene DeChamplain Boutin of Taunton, Mass. He attended Taunton High School and Bristol Community College and was certified by the National Marine Electronics Association as a Marine Electronics Technician.
Len began his career at WHOI in 1981 in the AOP&E Department and Ship Operations as an Engineering Assistant. He retired in 2006.
He also worked many years in the electronics and marine electronic industries at Raytheon, as well as MacDougall's Cape Cod Marine Service.
Len was a lifelong ham radio enthusiast who built his first radio at age five. He deeply enjoyed fishing, hunting, camping, and cooking with his cousins and friends. He will be greatly missed.
He is survived by his twin sisters Paulette (Boutin) Hurley and her husband William Hurley of Raynham and Paula (Boutin) Correira and her husband Stephen Correira of Taunton; beloved uncle of Andrea (Correira) Levesque and her husband Benjamin of North Attleboro and their children Jocelyn and Aaron; Lisa (Correira) Doman and her husband Timothy of Taunton and their children Paige and Sophie; Talia (Correira) Yourell and her husband Christopher of North Attleboro and their children Mckenna and Sydney, and Christian; and Annelise Hurley of Raynham. He also had numerous Boutin and DeChamplain cousins, many friends, and colleagues.
Visiting hours will be held in the Riendeau Mulvey Funeral Home, 467 Bay St. Taunton, Mass., on Friday, March 15, from 4-8 p.m. Funeral Services will begin in the funeral home at 9 a.m., on Saturday, March 16.  Mass to follow at 10 a.m., in St. Jude the Apostle Parish, Taunton. Family and friends are respectfully invited to attend. For directions or to leave an online condolence, please visit www.r-mfh.com.
Information for this obituary is from the Cape Cod Times.