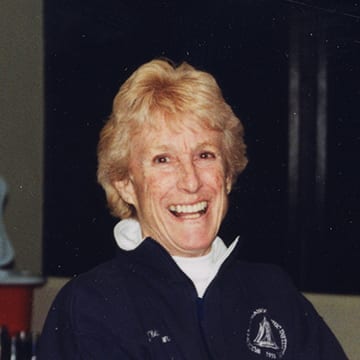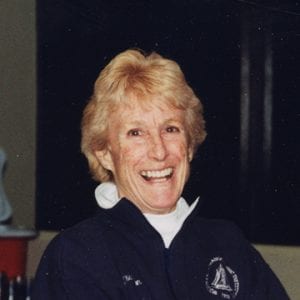 The Woods Hole Oceanographic Institution announces with great sorry the death of retiree Judith (Judy) Oster Cushman in Bradenton, Fl, on March 26 after a short illness. She was 83.
Born in Boston, Judy was the daughter of Muriel Healey Oster and Dr. Robert H. Oster. She grew up in Baltimore, Maryland, graduated from The Friends School there, and attended Wheaton College in Norton, Mass.
Judy was married to Mortimer W. Cushman and moved with him and their family from Maryland to Wisconsin to Pennsylvania and back to Wisconsin on Madeline Island. In 1974, she returned to live at a longtime family home in Woods Hole, where her parents had spent summers since 1930.
Judy began her career at WHOI in 1976 as a cleaner. She held a variety of jobs in Distribution before being promoted to Distribution Supervisor for Mail in 1993. She retired in 2003.
Judy moved to Florida in 2004 and lived in Bradenton, a short distance from her brother at the Perico Bay Club community.
She loved all animals, especially dogs. She also enjoyed the ocean, reading, and traveling abroad.
She leaves her brother, R. Rush Oster; three children, Brooke Sullivan of Pelham, Mass., Jonathan Cushman of Paris, WI, and Stuart Cushman of Fox Pointe, WI; six grandchildren; and extended family. Her mother and father died in 2000 and 1960, respectively.
A memorial service will be held in Bradenton in May.
Information for this obituary is from the Falmouth Enterprise.