The Woods Hole Oceanographic Institution announces with great sorrow the death of former employee Carolyn Henrietta (Pautke) Winn on September 21.  She was 92.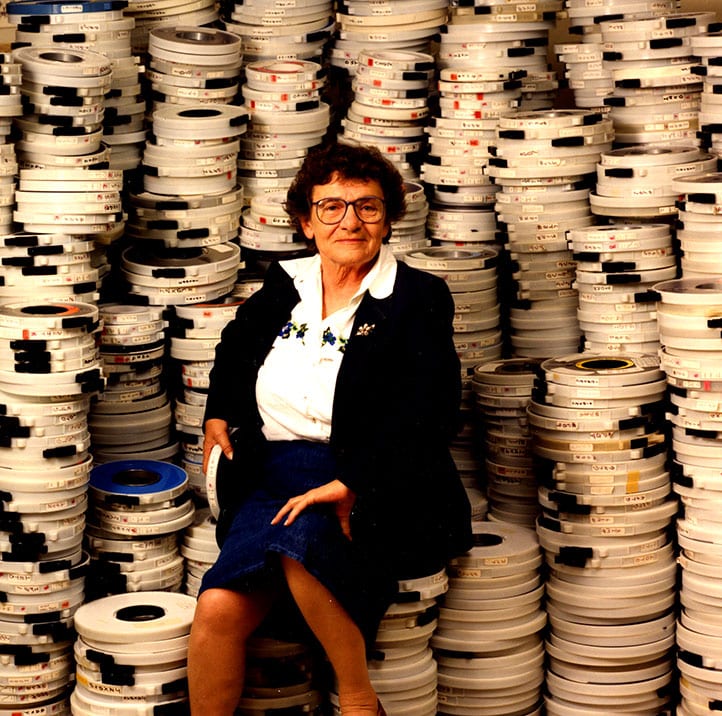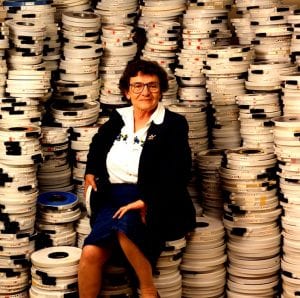 Carolyn was born in Detroit, Michigan, on June 5, 1927. She was the daughter of Benno Edgar and Caroline Amelia (Milatz) Pautke.
Carolyn obtained her Master of Library Science (MLS) at the University of Rhode Island in 1970, her MA in Zoology at the University of Michigan in 1950, and her BS in Zoology at the University of Michigan in 1949.
Carolyn began her career at WHOI in 1975 as a research librarian.  She was WHOI's first professionally trained librarian. She retired in 1994. She was also a consultant at the MBLWHOI Library from 1994-97.
Prior to her WHOI career, Carolyn worked at the University of Rhode Island Library in Kingston, RI, in the following positions:  Assistant professor, Science Reference Librarian, 1973-75; Instructor, Science Reference Librarian, 1970-73; Assistant Reference Librarian, 1969-70; Cataloger, 1968-69; and Research Assistant, 1965-67. She was a Research Assistant at the University of Maryland in College Park from 1963-65.  She was also a cataloguer at Museum Zoology at the University of Michigan in Ann Arbor from 1950-54.
Awards included Grantee University of Rhode Island, 1974-75; WHOI, 1976-77, 1980-81, 1986-87; and the Bureau of Land Management, 1982-84.
Civic achievements include: Observer, vol. White House Conference Libraries and Information Services, Washington DC, 1979 Adv. Committee Northeast Academic Science Information Center, New England Board of Higher Education, 1978.  She was a member of the following organizations: The American Library Association, The American Geophysical Union (subcommittee Electronic pub 1983-87); Founder and member of The International Association of Aquatic & Marine Science Libraries and Information Centers (IAMSLIC) (founder, 1975, editor journal 1989-90, IAMSLIC president 1982-83); New England On-Line Users Group (database committee 1979-86), New England Library Association, Rhode Island Library Association, Rhode Island Health Sciences Libraries Consortium, National Micrographics Association, Society Scholarly Publications, New England Microcomputer Users Group, Boston Library Consortium (collection management committee 1992-94), and Cape Cod Libraries Automated Materials Sharing, Inc. (president 1989-90, member committees).
She was also a contributor to articles in professional journals.
Carolyn started IAMSLIC, which began as an east coast librarians group and quickly became international.  The last active member who was part of the original cohort emailed the following upon hearing of Carol's death: "Carol was a dynamic individual and had the vision to create this wonderful group.  I recall being contacted by her via letter and phone back in 1975 about attending the organizational meeting at Woods Hole.  I was thrilled since I had just started my job as librarian at Harbor Branch Foundation in Florida a few months after college graduation.  They had never had a librarian and the 23 year old they hired didn't have a clue!  The 'East Coast Marine Librarians' group that became IAMSLIC was life changing for me – so much information, so much help, so much fun and over the years I've made WONDERFUL friendships that have endured for decades.  I remain the only active charter member of this group and couldn't be prouder.  Thank you and bless you, Carol."
Carol was an avid reader, a lover of nature, all her pets, her garden flowers, and her backyard birds. She donated frequently to worthy causes such as Habitat for Humanity, Special Olympics, Doctors without Borders, Paralyzed Vets of America, Mothers against Drunk Drivers (MADD), plus many others. She was a member of the Audubon Society, the Arbor Day Foundation, and the World Wildlife Federation. She loved her family dearly and constantly showed that love. Carol was loved and will be missed by all who knew her.
Carolyn was the sister of the late Vincent Patton (Pautke) and his wife Vi. She is survived by her three children, Eric Winn, Gregory Winn and his wife Joyce, and Mathew Winn and his wife Shawn. She also loved and cherished her five grandchildren, Eric Jr. and his wife Shannon, Joshua, Bonnie and her husband Zachary, Alicia, and Christopher, and three great-grandchildren, Jackson, Scarlett, and Thatcher.
Visiting hours will take place at the Avery-Storti Funeral Home, 88 Columbia Street, Wakefield, RI, on Saturday, October 5, from 3-5 p.m. Burial will be private.
Information for this obituary is from Avery-Storti Funeral Home