The Wood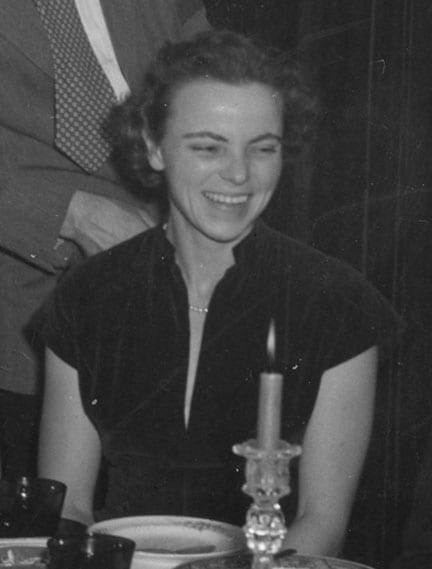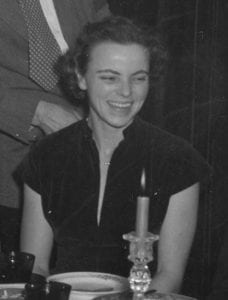 s Hole Oceanographic Institution announces with great sorrow the death of former employee Barbara Allen Bunker on June 12. She was 97.
Barbara was a longtime West Falmouth resident, a preservationist, an archivist, and a civic volunteer.
She was the daughter of Georgiana A. Allen and Harry V. Allen.
Barbara was a graduate of Smith College. She moved to Falmouth in 1946 to work at WHOI  as a Jr. technician on wartime project #7, an underwater explosives project. While at WHOI, she met her husband Andrew, who also worked here. They wed in June 1949.  She left WHOI in 1951.
The Bunkers were longtime West Falmouth residents. Around the time of their marriage, they bought a small farm on West Falmouth Highway and began planting a variety of evergreen saplings: fir, spruce, balsam, and pine. The trees were more for "soil conservation," Barbara said when interviewed for an article in the Enterprise in 1991, after, the family decided to sell the mature trees as Christmas trees. At the time of the article, the Bunkers had planted 2,000 trees—a few each year. The business became known as the Bunker Tree Farm.
Barbara was interested in historic preservation and environmental protection, too, and was appointed chairman of the Falmouth Historic Districts Commission in 1981. She served 23 years on the commission.
Her efforts in the community did not go unnoticed. In 2002, she was one of two recipients of the Falmouth Historical Society Heritage Award, given to those whose efforts "helped to preserve, celebrate and/or illuminate the unique history of Falmouth," according to an article in the Enterprise written that year.
According to that article, which quoted daughter Kate Bunker Neto, Barbara "fought for the protection of West Falmouth's character and ancient shade trees." The state highway department wanted to widen Route 28A and it threatened the village's essential qualities. Barbara also had restored her 1715 house on West Falmouth Highway. She monitored water levels in Crocker Pond, next to her property, for many years.
In addition to her preservation of the land and trees and buildings, she worked on an oral history of West Falmouth residents, which she initiated. As a local expert on West Falmouth Village history, she wrote a chapter on it for "The Book of Falmouth." She also gave talks on her knowledge of the village and arranged exhibits on West Falmouth history at the West Falmouth Library.
Over the years, she was an active member of the Falmouth Artists Guild, Falmouth Genealogical Society, Falmouth Beautification Council, Around the Table, Precinct Five Association, and Unitarian Universalist Fellowship of Falmouth.
She was the widow of Andrew F. Bunker, who died in 1979. They had been married over 30 years. She and her husband Andrew had five children: Kate E. Bunker Neto, James A. Bunker, Thomas J. Bunker, Andrew P. Bunker, and Mary F. (Bunker) Ryther; six grandchildren; and other family.
Her family will host a memorial reception at the Falmouth Art Center at 137 Gifford Street, on Saturday, July 27, from 2 to 4 p.m.
Information for this obituary is from the Falmouth Enterprise.