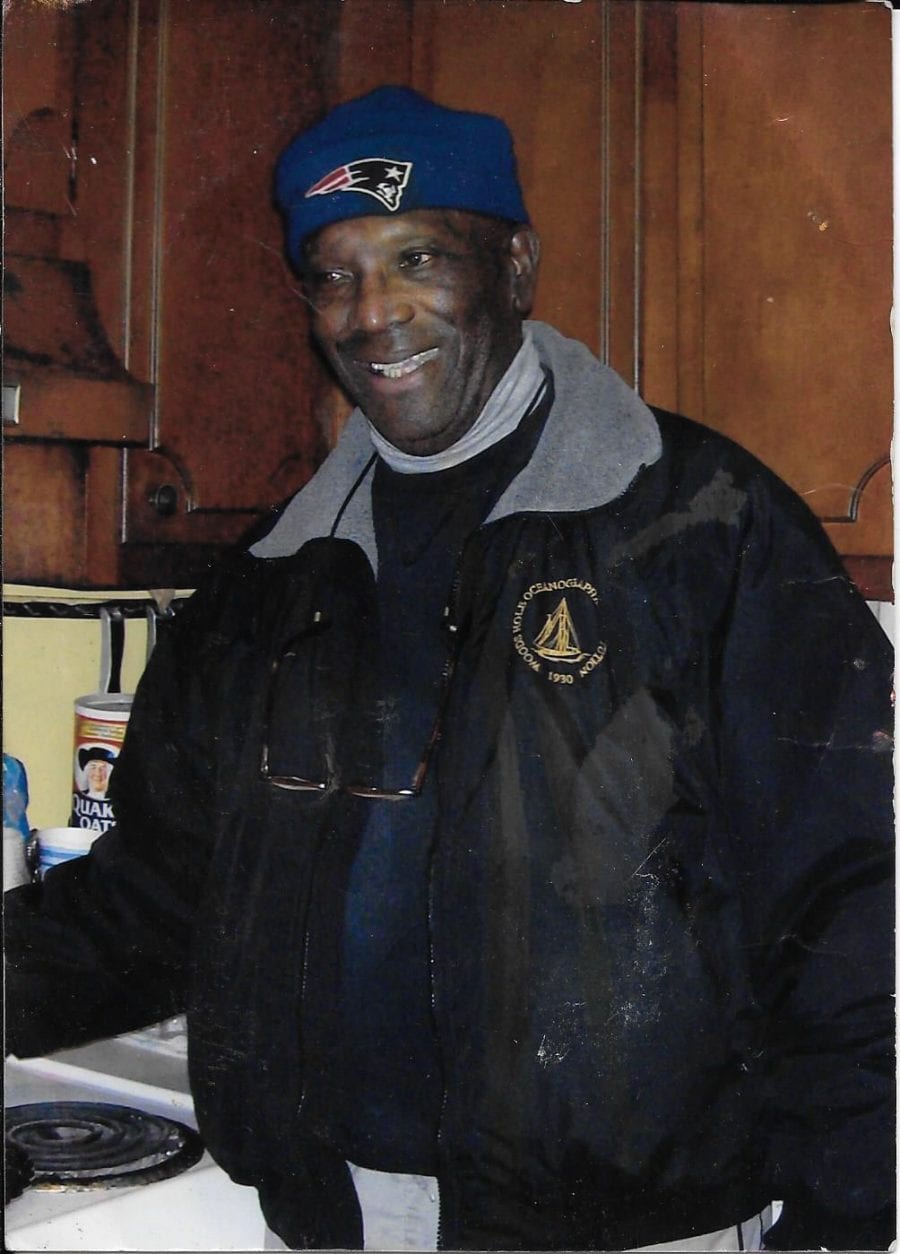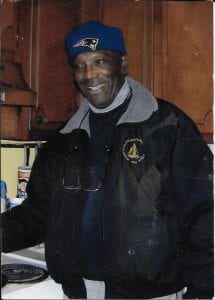 The Woods Hole Oceanographic Institution announces with great sorrow the death of former employee Aganoris "Aggie" Collins on November 13.  He was 83.
Aganoris "Aggie" was born in Akron, Alabama and lived all of his young life in Tuscaloosa, Alabama. He came from humble beginnings, making incredible accomplishments in his life.
Master Sergeant (MSGT) Collins proudly spent 20 years in the United States Air Force. During the time in the Air Force, MSGT Collins traveled overseas, spending thousands of hours of flight time in radar, and staying at various Air Force Bases. In this time, he fought in both the Vietnam and Korean Wars, as well as spending time in remote areas monitoring and guarding for security – and spoke of his time in Thailand and Turkey. He will say that he was 'lucky' and the 'Air Force saved his life.'
After retiring from the Air Force, Aggie began his career at WHOI in 1974 in the IT Department where he worked for 25 years.  After many promotions throughout his career, he retired in 1999. His job was focused on ethernet connections and assuring that the Institution was fully capable of networking with the latest technology to communicate with the outside world.
Before his retirement at WHOI, he was awarded the prestigious Vetlesen Award, recognizing him for his years of commitment, role modeling, and pure love for the Institution. With full support from his colleagues, this became a significant hallmark of his time at WHOI.
While in full retirement, he used his time for small travel back to Alabama and spent time doing things that he loved including going to bingo at Foxwoods, watching football and baseball, and attending to his garden and flowerbeds. He was also an avid walker in the mall, and was part of a circle of friends that he would meet up with and talk in the food court.
MSGT Collins was predeceased by his mother Mary Alice Golightly, sister Martha Brown, son Bryant Black, daughter Ahanecqa Angela Collins; and wife Ethel I. Henries-Collins.
He leaves behind his loving daughter PumukQien Elizabeth M. Collins of Hyannis, love and life-partner for over 30 years Sharon A. Miranda of East Falmouth. Sons Wayne Miranda and his wife Rachelle of East Falmouth, Greg Miranda and his wife Anna of Georgia, Gkisedtanamoogk and his wife Miigam'agan of Canada. Daughters Nancy Black of New Bedford, Denise Kersey of Mashpee, Karen Black of Falmouth, and Miija Michelle Black of Mashpee. Grandchildren Dawn Black of Falmouth, Kerry Kersey of Beverly, Jaden Miranda of East Falmouth, Alliyah Miranda of Georgia, Bryant Black, Jr. of Falmouth, Paul Black of Falmouth, Jannel Carey of California, Jackolynn Carey of California/Hawaii, Sgoagani Wecenisqon, Juisen Bartibogue, and Gop Bartibogue all of Canada – and beautiful loving great-grandchildren.
There are no 'step' or 'in-laws' – we are all family.
Services were held on November 20 at Doane, Beal & Ames, 160 W. Main St., Hyannis, Mass., 02601. A Committal Service with US Air Force Military Honors followed at Massachusetts National Cemetery in Bourne, Mass.
Information for this obituary is from the Doane, Beal & Ames website.