Woods Hole Oceanographic Institution Elects New Trustee and Corporation Members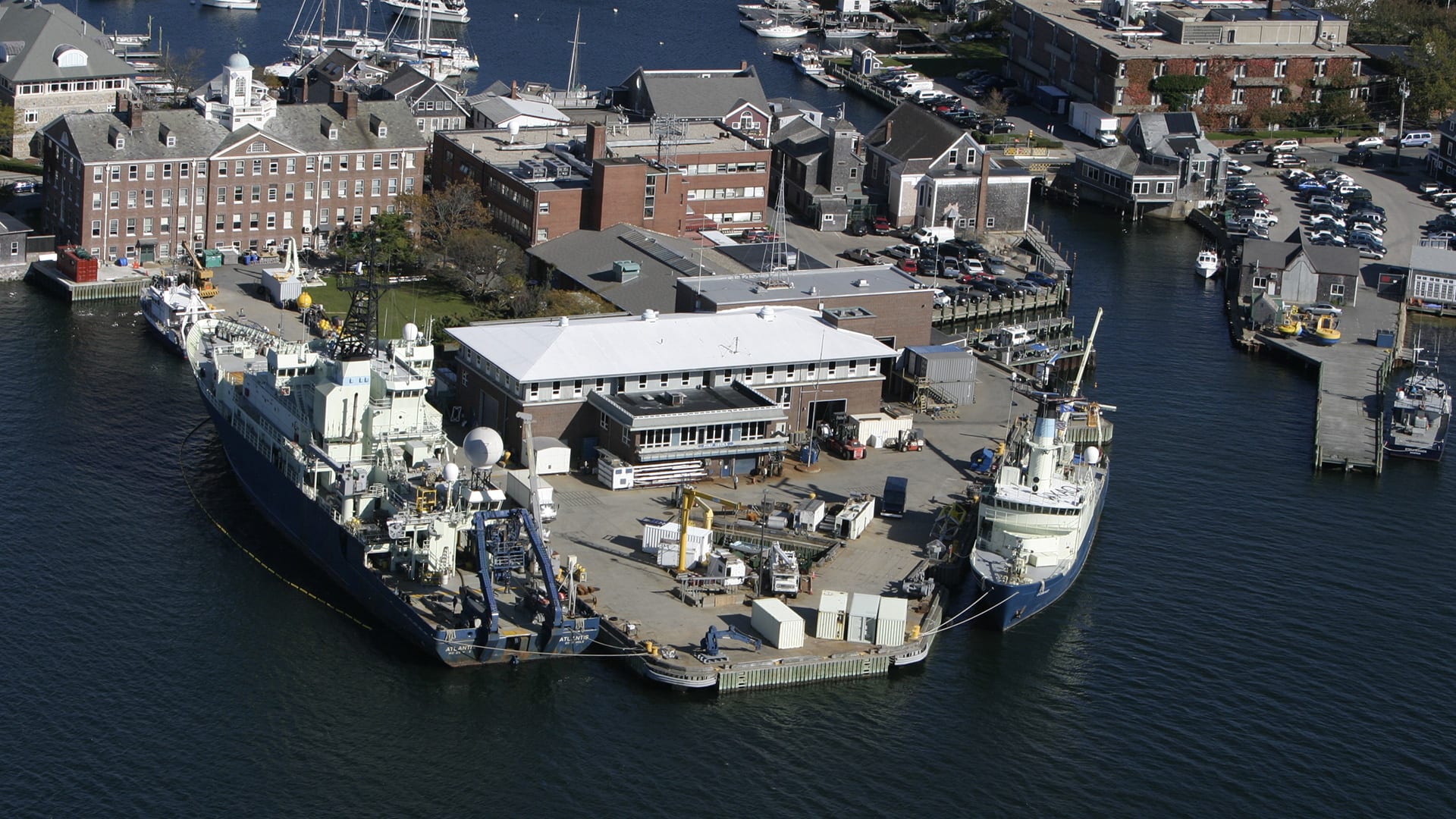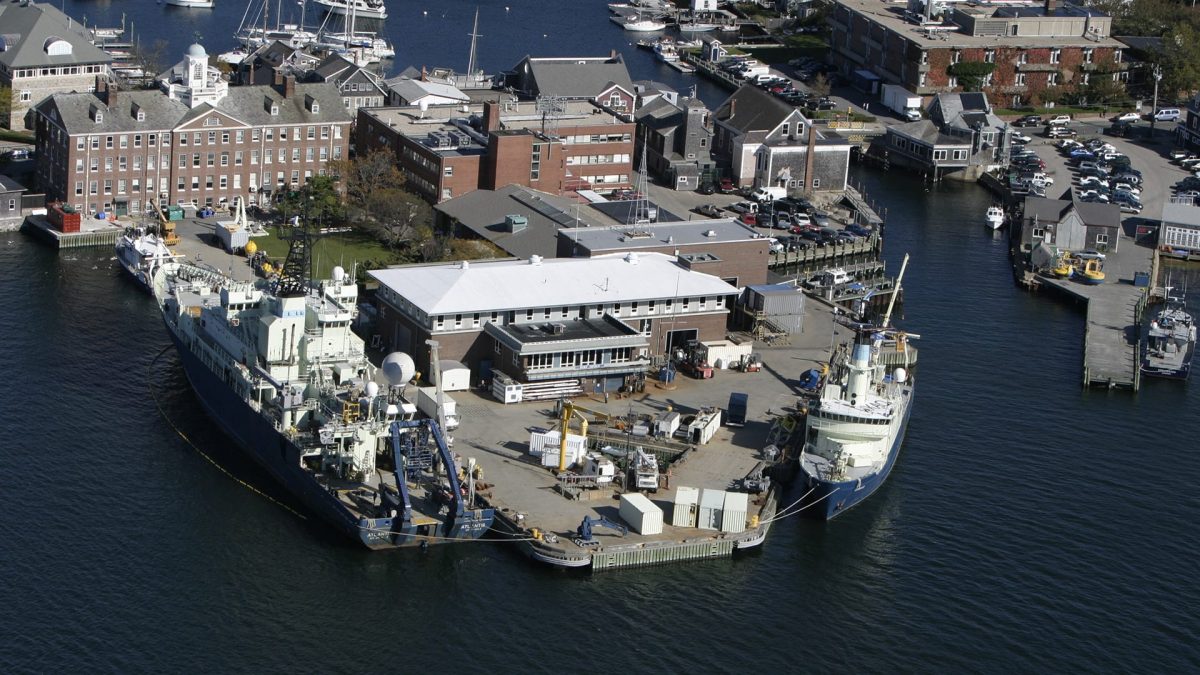 Woods Hole Oceanographic Institution Village Campus. (©Woods Hole Oceanographic Institution)
---
May 17, 2023
Woods Hole, MA – The Board of Trustees of Woods Hole Oceanographic Institution (WHOI) today welcomed one new Board Member and eight new Corporation Members.
At WHOI's spring Joint Meeting of the Board and Corporation, Institution leaders elected Robert Smith as a new Trustee and the following slate of new Corporation Members: Merrick G. Andlinger, Santiago Carvajal, John B. Frick, Flip Huffard, Dr. Susan Humphris, Richard Krumholz, Sloan Simmons, and Ladd Thorne.
"We are thrilled to welcome these dedicated and talented professionals to WHOI's Board and Corporation," said WHOI President and Director Peter de Menocal. "These volunteer leaders play an essential role in advancing urgently needed solutions-based science for ocean-related problems, such as climate change, pollution, and declining marine life species. We are grateful for their generous commitment.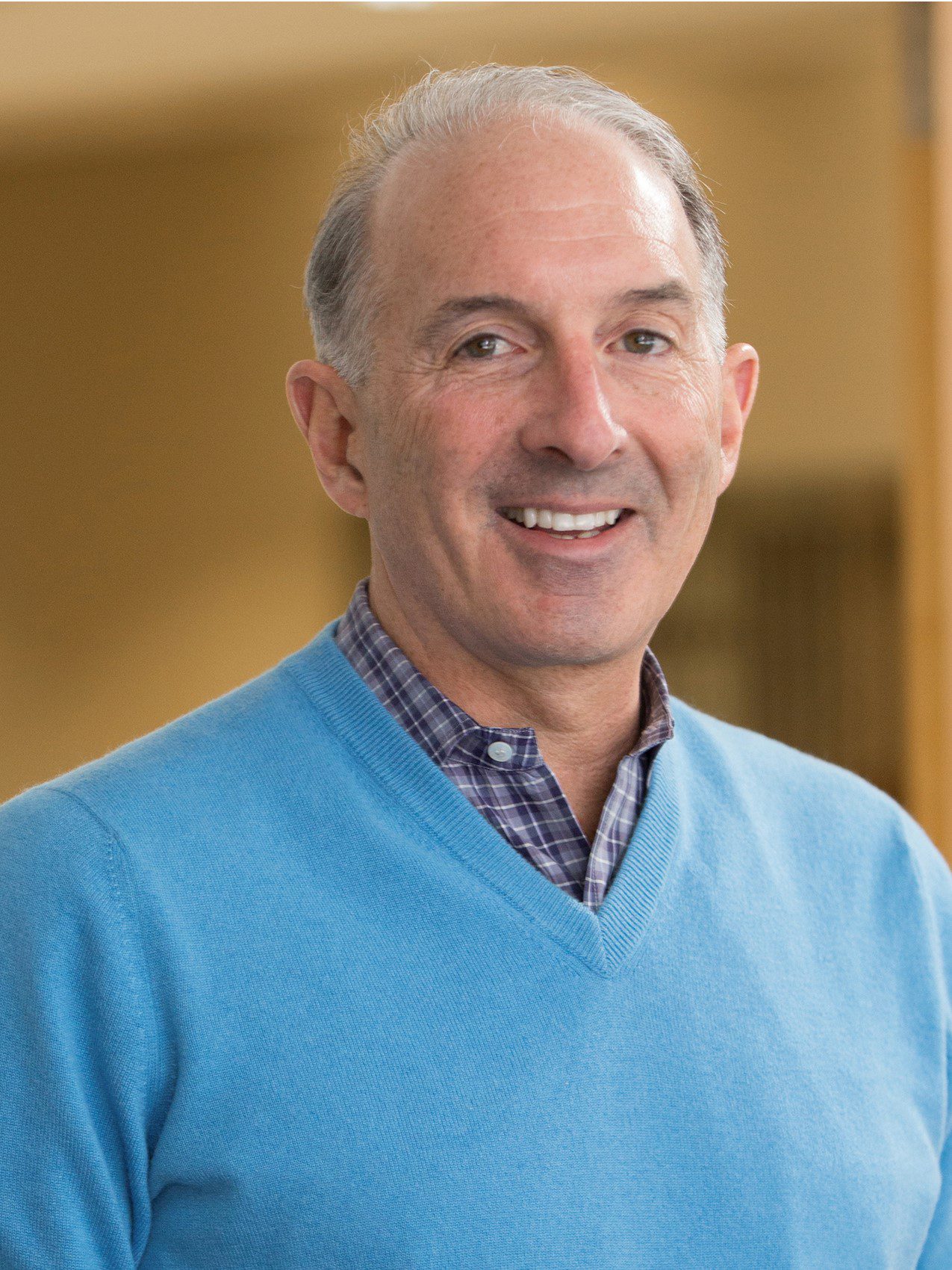 Robert Smith, Wellesley, Massachusetts
Robert Smith co-founded Castanea Partners in 2001. He was Vice-Chairman of the Board of The Neiman Marcus Group, Inc. where he held positions of Co-CEO, President, and COO. At Harcourt General, Robert held several roles including Co-CEO and was on the Board from 1989 to 2001. Robert was also President of General Cinema Companies. He previously served on the National Retail Federation Board. Robert is a Trustee of the Richard and Susan Smith Family Foundation. He currently serves on the Boards of Directors for: the Boston Children's Hospital (Vice Chair); Pan-Mass Challenge (former Chair); and Harvard Committee on University Resources. Robert previously served on boards for Facing History & Ourselves (Treasurer); Buckingham, Browne & Nichols; and the Institute of Contemporary Art (former Vice Chairs); and JumpStart. He received his AB ['81] and MBA ['85] from Harvard.
Robert lives in Wellesley and West Falmouth with his wife and three children. He is a sports fan and outdoor enthusiast.
About the New Corporation Members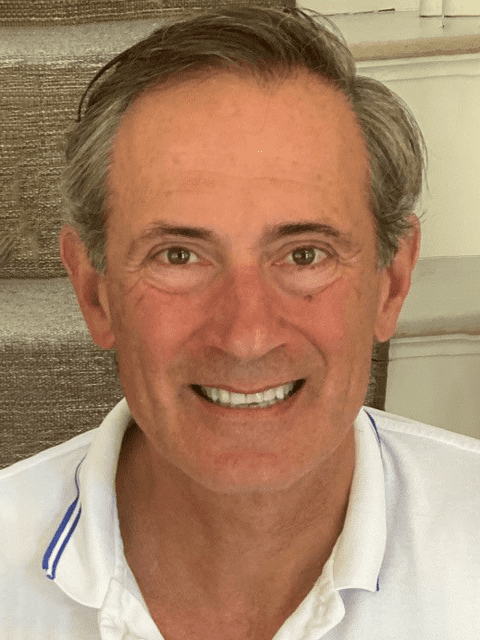 Merrick G. Andlinger, Montclair, New Jersey
Rick Andlinger is President of Andlinger & Company, Inc., an international private investment, and management company that leads corporate buyouts. He serves on, and has served on, numerous corporate boards in the U.S. and Europe in the manufacturing, cleantech, beverage, cybersecurity, and service sectors. He is Chairman of Steward Advanced Materials, a producer of precision ceramic and metallic powders for industrial and consumer products, batteries, and defense. Since the 1990s he has worked with several environmental and educational entities seeking to reduce global warming and has had CEO & Executive Chairman roles at several cleantech and green energy businesses. He began his career as an investment banker specializing in energy and natural resources, first at Salomon Brothers and then at Smith Barney, where he was co-head of the global energy and power group.
Rick received his AB from Princeton and MBA from the Graduate School of Business at Stanford. He and his family live in New Jersey and Nantucket. He and they have sailed all over the world and have an enduring fascination and respect for the sea.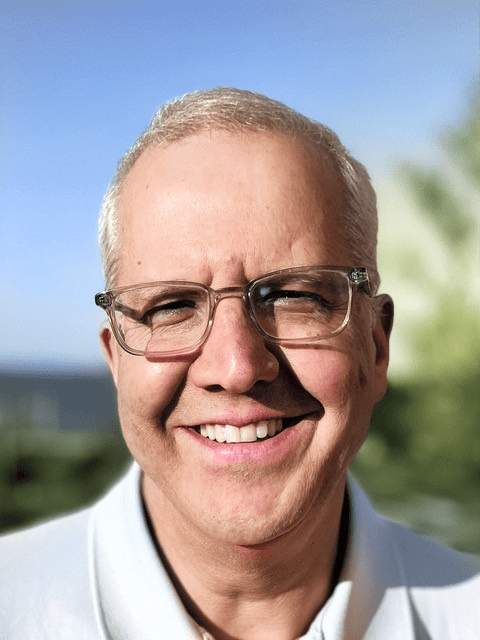 Santiago Carvajal, Sagamore Beach, Massachusetts
After graduating from Worcester Polytechnic Institute with a degree in Electrical Engineering, Santiago started his career in Colombia developing hardware and software for large enterprise Access Control systems. He received his MBA from Babson College, and then joined Bose Corporation where he has been for 27 years. At Bose he was involved in the company's first integrated music systems, the first consumer Noise Cancelling headphones, the first cloud-connected speakers, and many other products. Santiago's passion is bringing innovative products to market, with a particular interest in User Experience and Interface Design and making new technologies simple enough for everyone to use.
Santiago loves the ocean. He has been an avid wind-water sports enthusiast since a young age, sailing, windsurfing, and kite surfing on the waters of Cape Cod. He lives in Sagamore Beach with his family and wants to apply his experience towards helping the ocean in any way he can.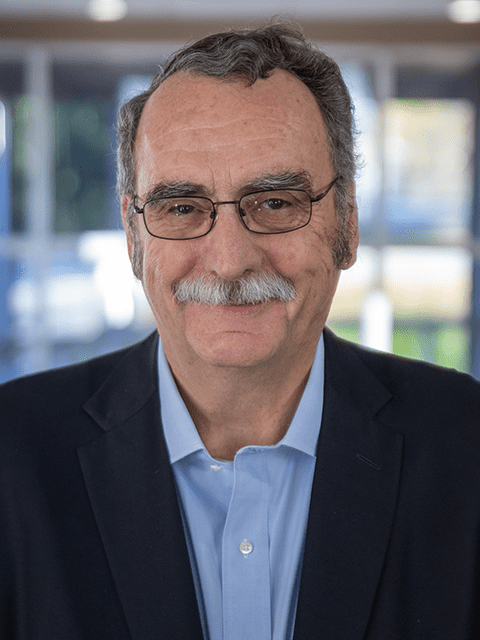 John B. Frick, Oklahoma City, Oklahoma
Most of John's recent work has focused on working with early-stage healthcare technology companies in biotech, medtech, and services. He previously worked for a large public company, as a CPA, a turnaround consultant, and an entrepreneur. Co-founding a capital goods manufacturing leveraged buyout firm and a regional early-stage venture capital firm were experiences that exposed him to a wide range of mature and emerging technologies. These experiences have enabled him to develop expertise in the oil and gas industry and healthcare.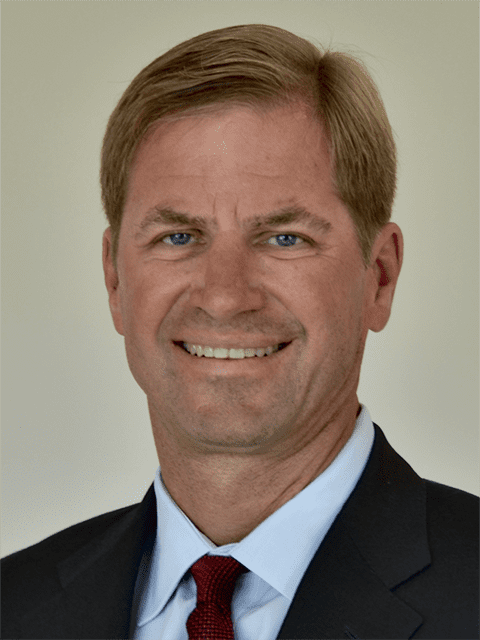 Flip Huffard, Darien, Connecticut
Flip is a retired Senior Managing Director of The Blackstone Group, where he spent nearly 20 years advising financially troubled companies and their creditors regarding recapitalizing their balance sheets, raising new financings, divesting assets, and providing expert testimony on company valuations. He currently serves as Chairman of the Board of Vubiq Networks, Inc., a millimeter wave innovation company focused on high-speed wireless broadband communications, novel millimeter wave-based RFID technologies and wireless mesh architectures. Earlier in his career, Flip worked for several seafood processing companies in the mid-Atlantic and New England. Flip serves on several boards, including at MD Helicopters, Inc; and at the Darien Land Trust, where he previously served as President and Treasurer. He is also on the Darien Advisory Commission on Coastal Waters, where he is a former Chairman.
Flip has had a lifelong interest in the sea. He is an avid boater and fisherman and has sailed more than 20,000 miles on his own boat in the past several years. He is also a long-time shell collector, having collected specimens from around the world.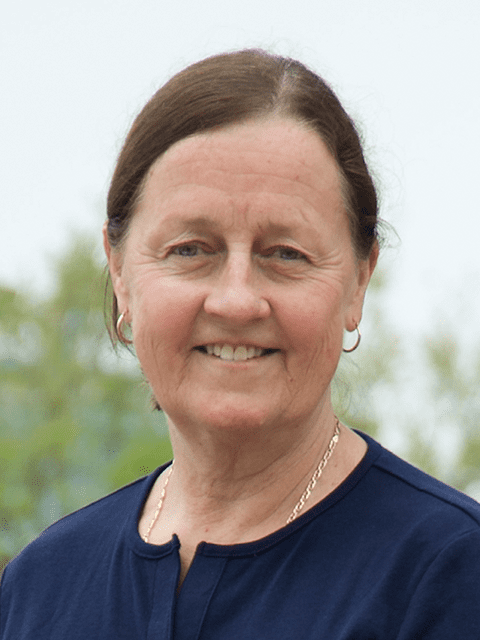 Dr. Susan Humphris, Falmouth, Massachusetts
Susan is a scientist Emeritus in WHOI's Geology & Geophysics Department. She has held numerous leadership positions at WHOI, most recently as Interim Deputy Director & Vice President for Research. Prior to WHOI, she spent 13 years at Sea Education Association, teaching Oceanography to undergraduates on shore and at sea, and then as Dean.
Susan studies the nature and distribution of seafloor hydrothermal vents and their role in the formation of seafloor mineral deposits. She has participated in over fifty oceanographic research expeditions worldwide, serving as Chief Scientist on many, and has completed about thirty dives in the submersible Alvin. She also served as Principal Investigator during the first phase of the recent upgrade of Alvin.
Susan has published more than one hundred scientific papers and was elected a Fellow of the American Geophysical Union in 2013. She has served on the National Academies Ocean Studies Board, and numerous other national and international advisory committees. She holds a BA in Environmental Sciences from the University of Lancaster, UK, and a PhD in Chemical Oceanography from the MIT-WHOI Joint Program.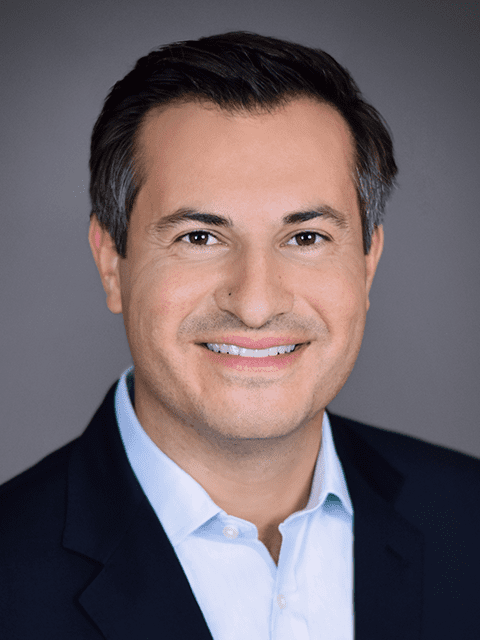 Richard Krumholz, New York, New York
Rich is the Co-Founder and Managing Partner of Delight Restaurant Group, which is one of the top 40 largest franchise organizations in the U.S. with 160 Wendy's and Taco Bell restaurants, $325+ million in revenue, and ~5,000 employees. In addition, Rich makes both controlling and non-controlling investments in other businesses and real estate via Delight Holdings. Prior to Delight, Rich was a Principal at The Baupost Group, a $30 billion Boston-based investment firm. Rich began his career in the Merchant Banking Division of Goldman Sachs and graduated Magna Cum Laude from Harvard College with an A.B. in Economics.
In addition to joining the Woods Hole Oceanographic Corporation, Rich currently serves on the Board of Trustees of the Dave Thomas Foundation for Adoption, which has been transforming the North American foster care system with its public-private partnerships and its mission to dramatically increase the adoption of children in foster care. Rich was recently Co-Chair of Harvard College's Class of 2007 Reunion which set a new Harvard reunion campaign record. Having grown up on the coast of Florida, Rich has a lifelong passion for the ocean and is an avid fisherman, boater, and surfer. Rich is married with three children.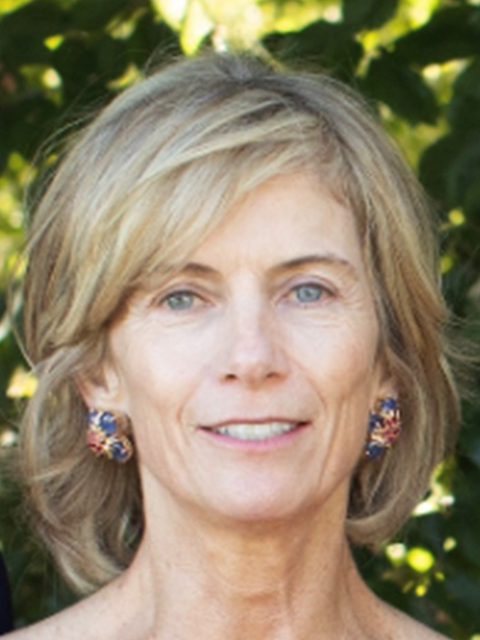 Sloan Simmons, Marion, Massachusetts
Sloan is a long-time champion and supporter of WHOI. She has been a trustee of Mill Reef Fund since 2000, serving as Chair from 2003-2011 and as Co-Chair starting in March 2023. She also served as a Governor and Secretary of the Mill Reef Club 2009-2016. A graduate of St. Lawrence University, she worked at American Express in Paris and Shearson in New York before becoming an at-home mother.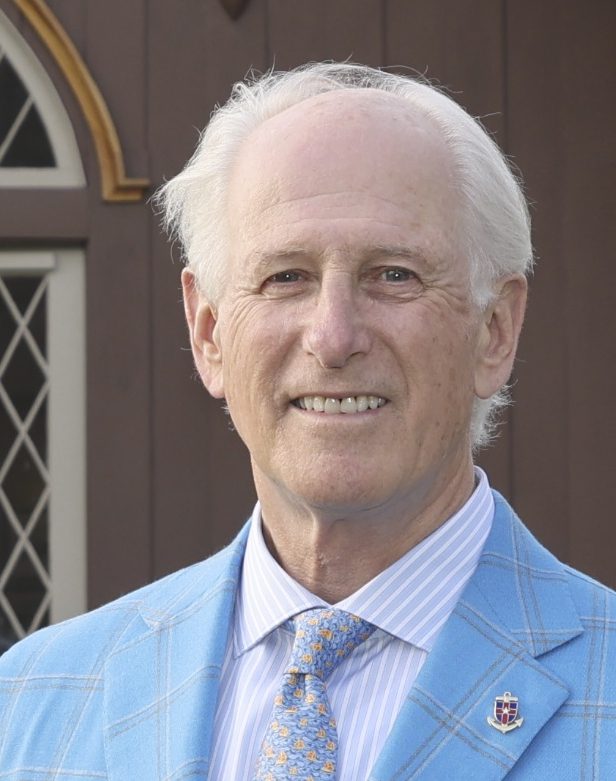 Ladd Thorne, Dedham, Massachusetts
Ladd Thorne founded The Fortress Corporation in 1981. The company provides museum quality storage and related services for the management of fine arts, antiques, and high-value household furnishings. In 1974, Ladd was among the earliest to join the Mystic Seaport PILOTS for the preservation of Mystic Seaport, where he served as Chairman of the PILOTS' Steering Committee. Ladd is presently a Trustee of Courageous Sailing of Greater Boston which teaches marine science, math, swimming and sailing to inner city youth. As a member of the New York Yacht Club and its Seamanship Committee, he founded the club's annually attended Celestial Navigation Weekend.
Ladd is an avid collector of antique maritime art and artifacts. He has fostered and underwritten top-level scholarship, including the authoritative Scrimshaw on Nantucket by Dr. Stuart Frank and for the strategic planning and scholarship of the definitive and comprehensive resource, Wandering Whalemen and Their Arts by Dr. Alan Granby. Additionally, Ladd is keenly interested in maritime Indigenous people and their art, and he has an appreciation for their future education and participation in marine science.
Woods Hole Oceanographic Institution (WHOI) is a private, non-profit organization on Cape Cod, Massachusetts, dedicated to marine research, engineering, and higher education. Established in 1930, its mission is to understand the ocean and its interactions with the Earth as a whole, and to communicate an understanding of the ocean's role in the changing global environment. WHOI's pioneering discoveries stem from an ideal combination of science and engineering—one that has made it one of the most trusted and technically advanced leaders in fundamental and applied ocean research and exploration anywhere. WHOI is known for its multidisciplinary approach, superior ship operations, and unparalleled deep-sea robotics capabilities. We play a leading role in ocean observation and operate the most extensive suite of ocean data-gathering platforms in the world. Top scientists, engineers, and students collaborate on more than 800 concurrent projects worldwide—both above and below the waves—pushing the boundaries of knowledge to inform people and policies for a healthier planet. For more information, please visit www.whoi.edu