WHOI starts construction on new innovation hub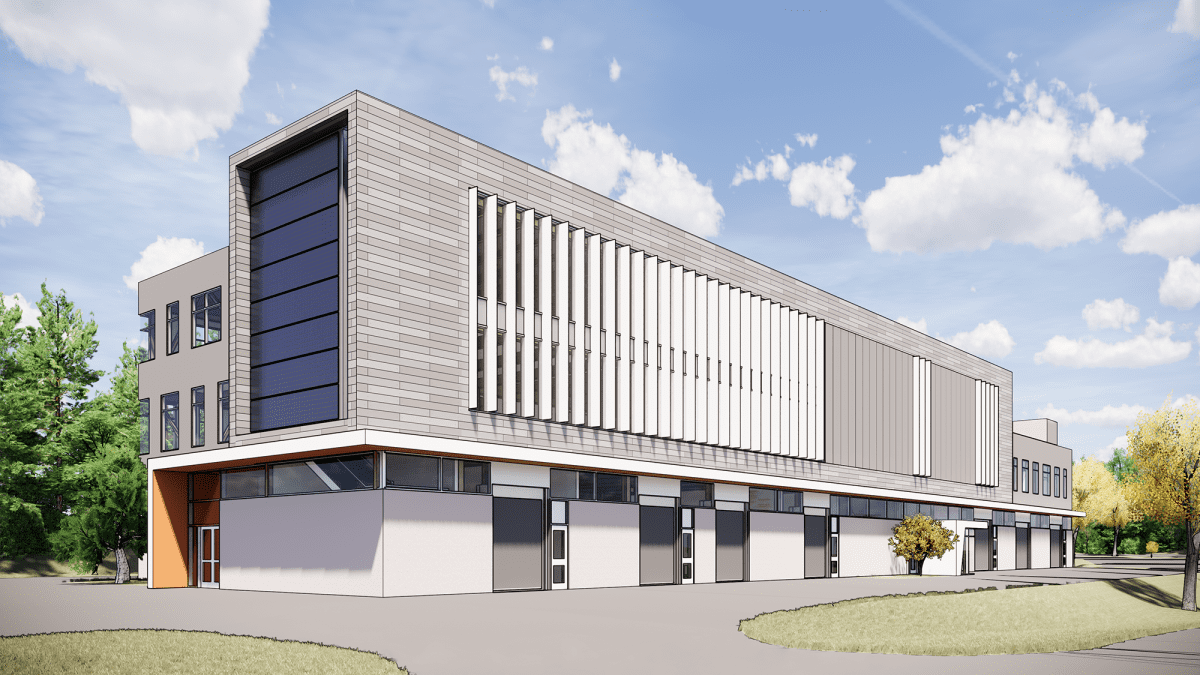 An illustration of the new building, which will be adjacent to the LOSOS building, outside of the existing road. (Courtesy of DSK)
---
March 23, 2020
Woods Hole Oceanographic Institution (WHOI) will begin construction March 23, 2020, on a new, state-of-the-art building on its Quissett Campus located off Woods Hole Road.
The three-story building will provide offices, meeting, and lab spaces for a new innovation group that will focus on advancing technology for above- and underwater autonomous systems and  and the research and development of new sensors.
"This new hub of innovation will help drive advancements in underwater technology, from sensors to robotics and communications, to further our understanding of the ocean," said WHOI President and Director Mark Abbott.
The 50,000-square-foot space will also house staff and laboratories being moved off the Institution's dock area as part of the ongoing Strategic Facility Assessment and effort to rebuild WHOI's waterfront, in partnership with the architecture and planning firm DSK.
Funding for the building project came from a bond issued by MassDevelopment, a group that offers financial assistance to nonprofit organizations and institutions for equipment upgrades, new construction, and renovations. In 2018, MassDevelopment issued a $75 million tax-exempt bond on behalf of WHOI. The bond proceeds also refinanced previously issued debt at a lower interest rate.
The new building will be located adjacent to the LOSOS building, outside of the existing road. It is expected to be completed in 2021.
To learn more, please visit the project website. Questions or comments can be sent to facilities@whoi.edu.
The Woods Hole Oceanographic Institution is a private, non-profit organization on Cape Cod, Mass., dedicated to marine research, engineering, and higher education. Established in 1930 on a recommendation from the National Academy of Sciences, its primary mission is to understand the ocean and its interaction with the Earth as a whole, and to communicate a basic understanding of the ocean's role in the changing global environment. For more information, please visit www.whoi.edu.