WHOI Selected for Bicycle Friendly Business Award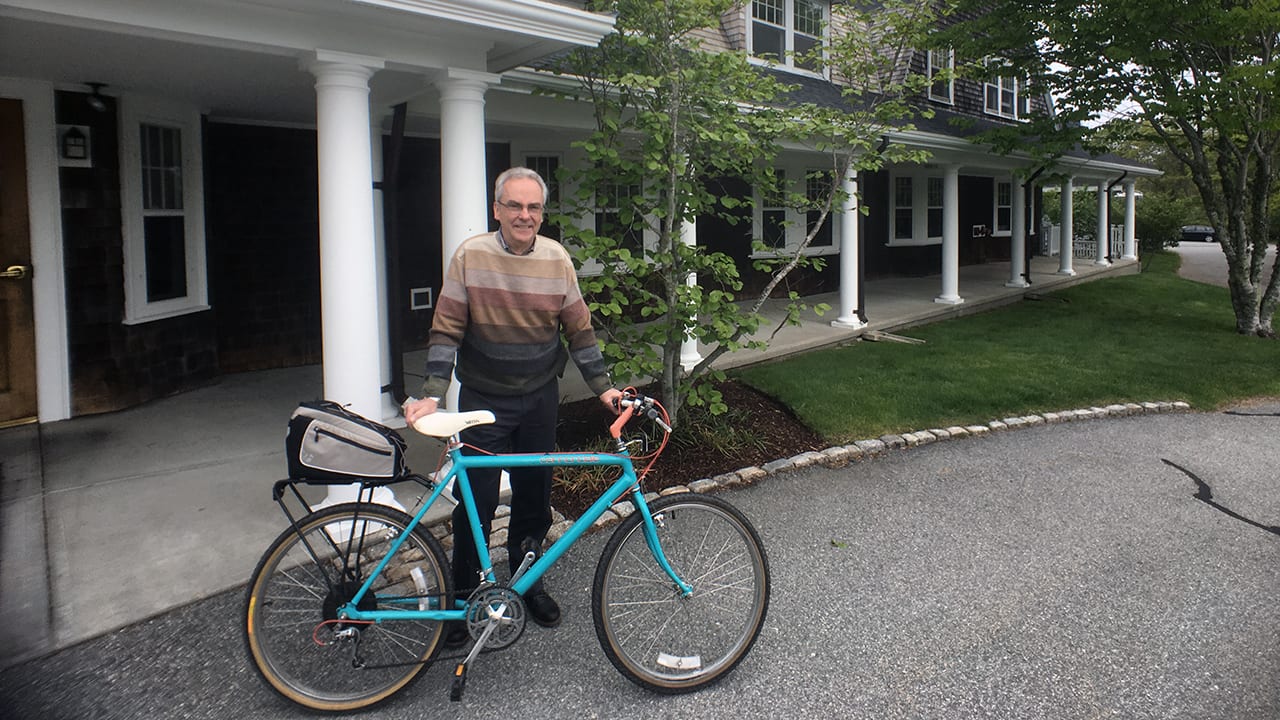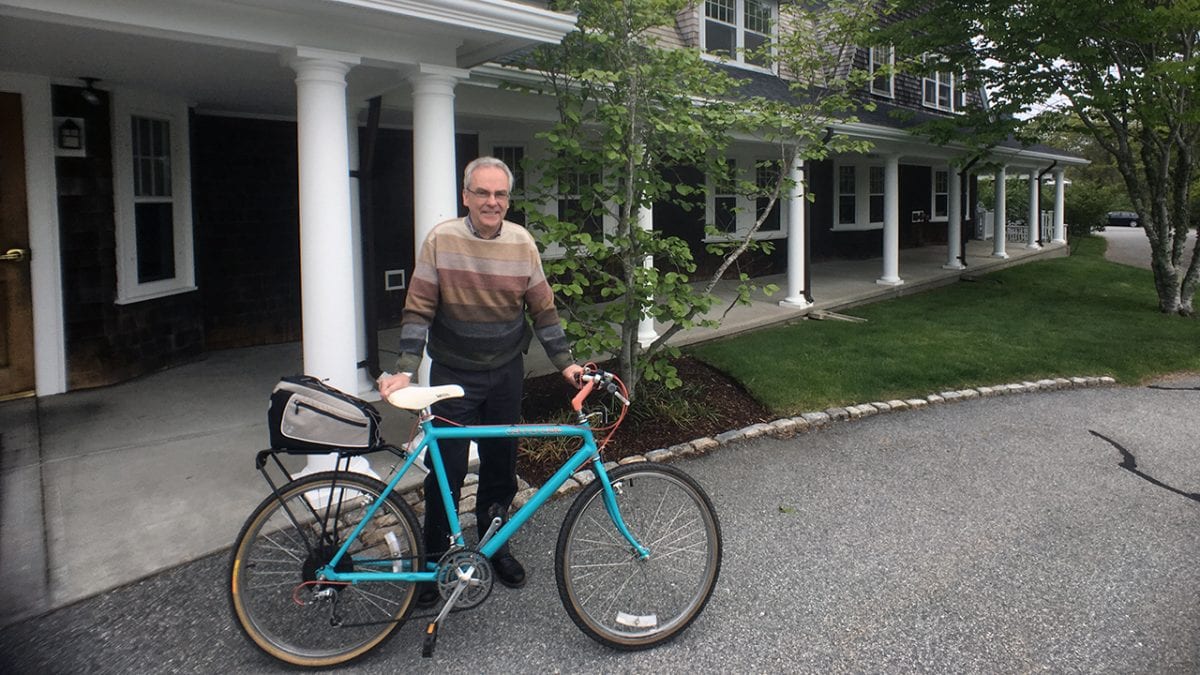 ---
August 17, 2017
The League of American Bicyclists recognized the Woods Hole Oceanographic Institution (WHOI) with a Silver Bicycle Friendly Business award, which acknowledges efforts by the Institution that promote cycling to help ease traffic congestion, reduce greenhouse gas and pollution emissions, and encourage a healthy lifestyle among its employees.
With the announcement of 60 new and renewing awards on Aug. 17, 2017, WHOI joins a group of 1,367 local businesses, government agencies, and Fortune 500 companies across the country that are transforming the American workplace. WHOI's application was supported by a grant from the Woods Hole Foundation, and the Institution joins the surrounding town of Falmouth, Mass., which obtained Bicycle Friendly Community status in 2016.
"The League of American Bicyclists is excited to recognize this latest group of new and renewing Bicycle Friendly Businesses for making their workplaces and their communities safer, happier, healthier, and more sustainable through bicycling," said Amelia Neptune, Director of the Bicycle Friendly America program. "We applaud these businesses, including WHOI, for leading the charge in creating a more bicycle-friendly America for everyone."
As one of the largest employers on Cape Cod, WHOI is encouraging bicycling partly as an easy, accessible option that helps reduce congestion on local roads and in parking-strapped Woods Hole Village. Amenities such as a bicycle loan program, bicycle maintenance workshops, and an email forum for cyclists at the Institution serve to encourage more employees to bicycle to work and between campuses.
"We take our place as the world's largest private oceanographic research institution very seriously, and encouraging our employees to cycle is just one way we can show others that even seemingly small actions can have a big impact," said Mark Abbott, President and Director of WHOI and a regular bicycle commuter. "We are fortunate to be where we are, close to the Shining Sea Bike Path, but there's always more we can do to show our employees and the community that bicycling is almost always a viable option for getting to work or to school or around town."
Moving forward, WHOI will continue to expand the resources to employees to encourage recreational and commuter bicycling. This week, the Institution's Sustainability Task Force, which completed the application for Bicycle Friendly status, unveiled three new secure storage locations that provide cyclists secure, protected locations for bicycles and repair stations.
"Recognition by the League will give us access to a variety of tools and technical assistance to become even more bicycle-friendly in the future," said Stephanie Madsen, chair of the Sustainability Task Force. "When our employees bike, great things happen."
The League of American Bicyclists is leading the movement to create a Bicycle Friendly America for everyone. As leaders, our commitment is to listen and learn, define standards and share best practices to engage diverse communities and build a powerful, unified voice for change. To learn more about the Bicycle Friendly programs and awards, visit www.bikeleague.org/BFA.
The Woods Hole Oceanographic Institution is a private, non-profit organization on Cape Cod, Mass., dedicated to marine research, engineering, and higher education. Established in 1930 on a recommendation from the National Academy of Sciences, its primary mission is to understand the ocean and its interaction with the Earth as a whole, and to communicate a basic understanding of the ocean's role in the changing global environment. For more information, please visit www.whoi.edu.