WHOI Ocean Science Exhibit Center Extends August Hours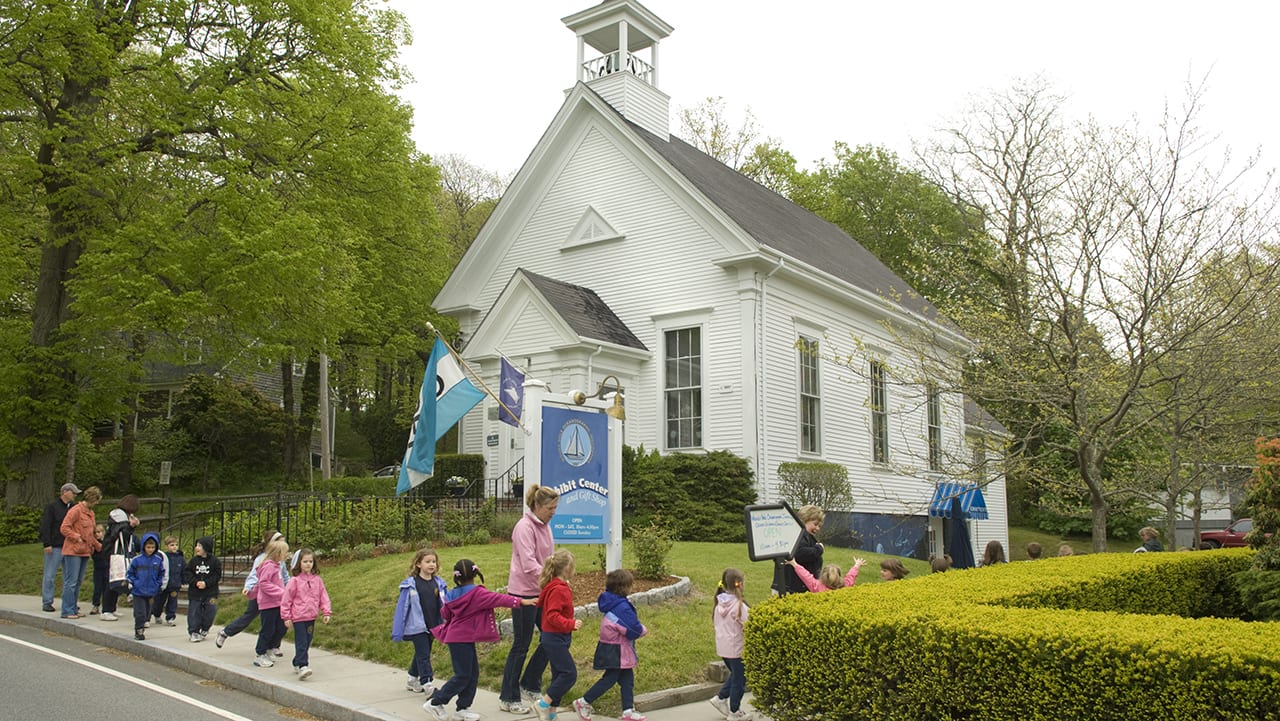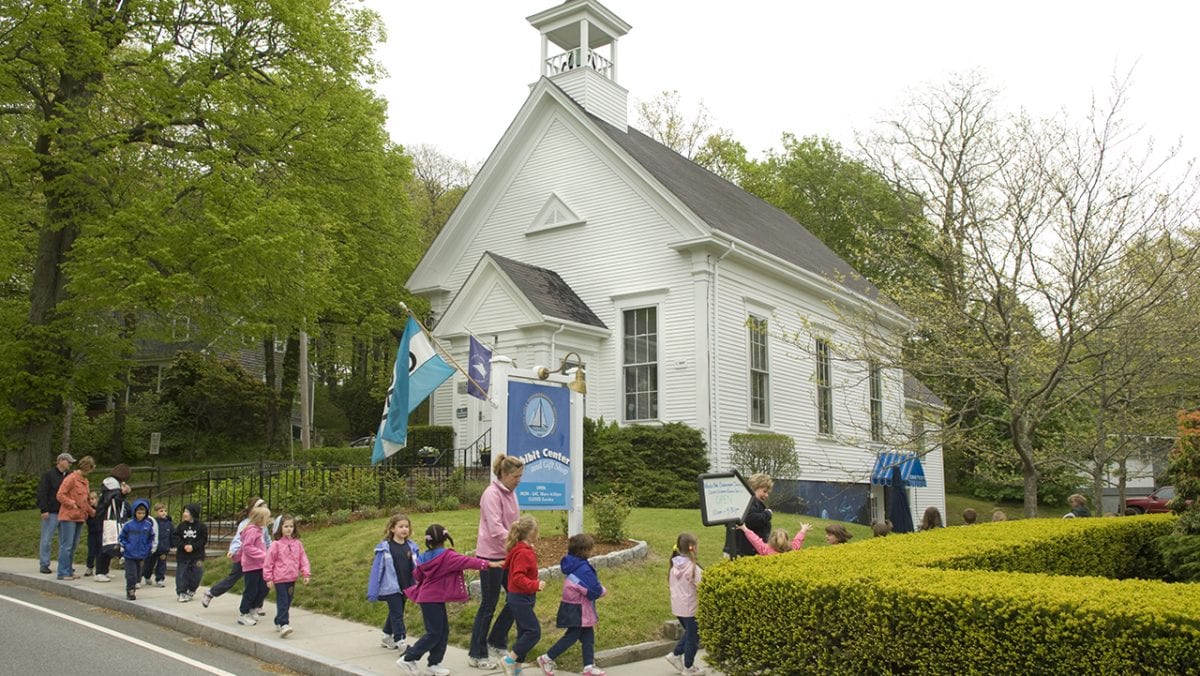 ---
August 1, 2017
The Woods Hole Oceanographic Institution (WHOI) Ocean Science Exhibit Center is extending its hours to include Sundays during the month of August.
"We're pleased to be able to increase our hours to include another weekend day so that more visitors to Woods Hole have the opportunity to discover what's happening in the world's ocean and learn more about WHOI science and engineering through our exhibits and programs," said Ocean Science Exhibit Center Manager Kathy Patterson.
Visitors to the Ocean Science Exhibit Center—now open Monday through Sunday from 10 a.m. to 4:30 p.m.—can sit inside a full-sized model of the Alvin personnel sphere, complete with control panels containing equipment and switches used in Alvin over the years. Also on display is the REMUS SharkCam that was used to track great white sharks off Chatham, Mass., and Guadalupe, Mexico, which bears the bite marks from an attack by sharks off Mexico. Other exhibits include a Titanic room, a life-size display of a hydrothermal vent community and incredible video footage from vents in the Pacific Ocean, and fun marine mammal sound recordings, to name just a few.
Throughout the month of August, the Ocean Science Exhibit Center offers two special programs: "Splash Lab" and "Science Made Public."  Splash Lab features hands-on science activities for kids of all ages and runs on Wednesday and Thursdays from 1 to 3 p.m.  Science Made Public is a weekly series of presentations by WHOI scientists and engineers highlighting their latest research activities, with the opportunity to ask them questions and interact in an informal setting.
"No reservations are necessary, but come ready to have fun and to learn about the ocean that sustains us all," Patterson said.
The Center is also home to the WHOI Gift Shop, where visitors can purchase WHOI-branded gear as well as fun and interesting marine-related gifts and books.
As always, admission to the Ocean Science Exhibit Center and public events are free of charge but donations are always appreciated.
For additional information please visit: https://www.whoi.edu/who-we-are/visit-whoi/ocean-science-exhibit-center/
Woods Hole Oceanographic Institution is a private, non-profit organization on Cape Cod, Mass., dedicated to marine research, engineering, and higher education. Established in 1930 on a recommendation from the National Academy of Sciences, its primary mission is to understand the ocean and its interaction with the Earth as a whole, and to communicate a basic understanding of the ocean's role in the changing global environment. For more information, please visit www.whoi.edu.