WHOI Elects New Trustee and Board Officers, and New Corporation Members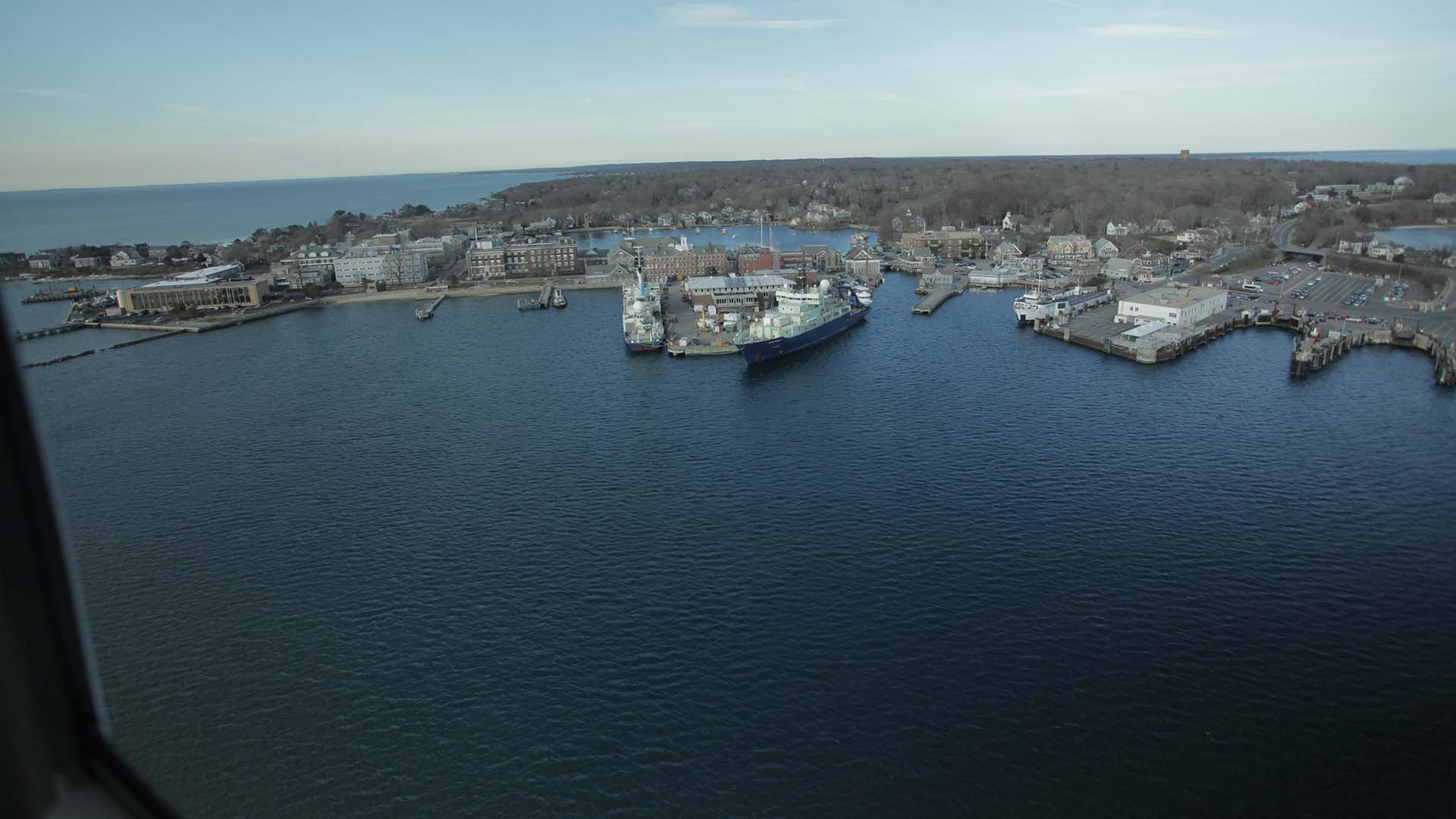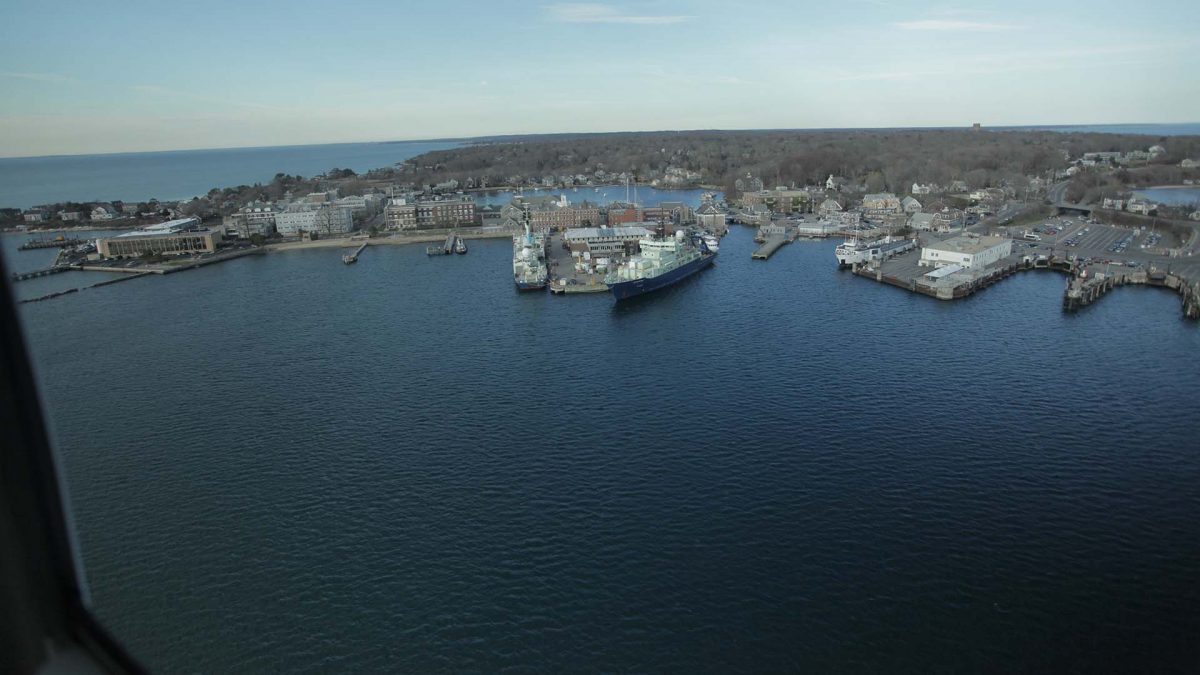 Distant view of WHOI ships at the dock, viewed from the south. (Stephanie Murphy, © Woods Hole Oceanographic Institution)
---
October 22, 2021
The Board of Trustees of Woods Hole Oceanographic Institution (WHOI) today welcomed one new Board Member and named two new officers, as well as ten new Corporation Members.
At WHOI's fall Joint Meeting of the Board and Corporation, Institution leaders elected Trustees Peg Flanagan, of Cambridge, MA and Maria Wilhelm of Los Angeles, CA as Co-Vice Chairs, and Dr. Barbara "B" Wu, of Chicago, IL as a new Board Member. The ten new Corporation Members elected are: Dr. Christopher Bouton of Newburyport, MA; Mark Carawan of New York and London; Michael Dumas of Houston, TX; Alan and Lisa Dynner of Boston; Robert Inches of Mattapoisett, MA.; Josie Iselin of San Francisco; Sarah Johnson of New York; Ron McCormick, of Chester, NY; and Jane Steinmetz of Cohasset, MA.
"We are thrilled to welcome this dynamic group of professionals to WHOI's Board and Corporation," said WHOI President and Director Peter de Menocal. "The WHOI Board and Corporation play an essential role in advancing our mission at a time when understanding and furthering the ocean's role in our changing planet and climate is more urgent than ever. We thank them for sharing their time, talent, and support so generously."
About the Board of Trustee Elects
New Co-Vice Chairs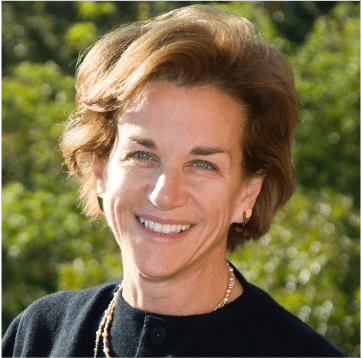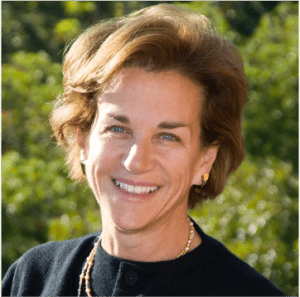 Margaret "Peg" Flanagan, Cambridge, MA  
Peg has served as a WHOI Trustee since 2016. She is a member of the WHOI Executive Committee, the Committee on the Board, the Executive Compensation Subcommittee, and the Diversity, Equity, and Inclusion Committee. Peg was a partner at Testa, Hurwitz & Thibeault in Boston, with an emphasis on securities, intellectual property and unfair competition litigation.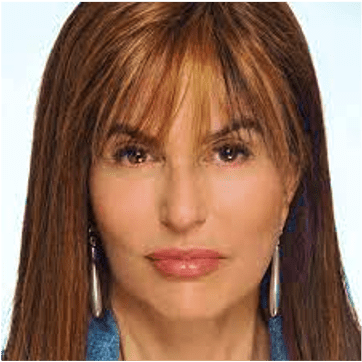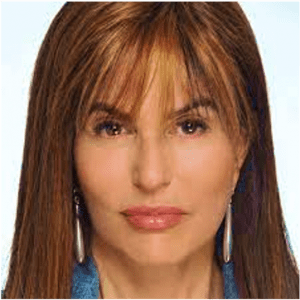 Maria Wilhelm, Los Angeles, CA
Maria is a WHOI Trustee and Executive Committee member whose term began in 2019. She also serves on WHOI's Diversity, Equity, and Inclusion Committee. Maria is President & COO of CAMERON Companies and Executive Director of the Avatar Alliance Foundation. In those roles, she merges social advocacy with a focus on climate change with a broad range of technology-focused commercial initiatives. Maria is also a trustee of the African Wildlife Foundation and Thyssen-Bornemisza Art Contemporary (TBA21).
Dr. Barbara "B" Wu, Wilmette, IL
B has been a member of the WHOI Corporation and a generous supporter of the WHOI mission since 2000.  In 2011, she created The WHOI Leadership Development Award to foster leadership training among the faculty and enhance the professional and scientific career development of WHOI scientists and identifying and developing leaders who could work effectively on institutional or multi-institutional scientific collaborations and strengthen WHOI's core of excellence. B was a Research Associate Professor at Northwestern University before leaving in 1994 to devote her time to serving on boards of organizations she supports. She earned her undergraduate degree from Smith College in 1975 and her PhD from Harvard in 1981.
About the Corporation Elects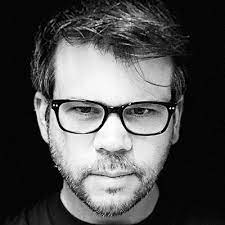 Dr. Christopher Bouton, Newburyport, MA  
Chris is the CEO of Vyasa Analytics, applying novel deep learning (ie A.I.) approaches for life sciences and healthcare clients. Previously, he was the CEO of Entagen, a software company that won numerous awards including the "Innovative Technology of the Year Award for Big Data" from the Massachusetts Technology Leadership Council in 2012 and Entagen was recognized as a Gartner "Cool Vendor" in the Life Sciences in 2013. Entagen was acquired by Thomson Reuters in 2013. Prior to his role as the CEO of Entagen, Chris worked as a computational biologist at LION Bioscience Research Inc. and Aveo Pharmaceuticals, leading the microarray data analysis functions at both companies. He was also Head of Integrative Data Mining for Pfizer and led a scientific team conducting research in computational biology, systems biology, knowledge engineering, software development, machine learning and large-scale 'omics data analysis. While at Pfizer, Chris conceived of and implemented an organization-wide knowledge-base called Pfizerpedia for which he won the 2007 William E. Upjohn Award in Innovation. He is an author on over a dozen scientific papers and book chapters and his work has been covered in numerous industry news articles.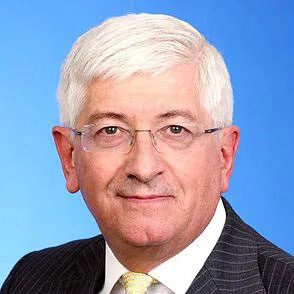 Mark Carawan, New York, NY and London
Mark Carawan has a wealth of experience in governance, risk management, regulatory compliance, audit, and ethics, conduct and culture matters globally. Mark is currently a Senior Fellow at the New York University School of Law Program for Corporate Compliance and Enforcement (PCCE) and on the Board of the Institute of Internal Auditors, where he serves as Audit Committee Chair. Mark's professional career includes serving as Citigroup's Chief Compliance Officer and  member of the group executive committee, after having been appointed the Citigroup Chief Internal Auditor. Prior to these assignments, Mark was the Barclays Group's Chief Internal Auditor based in London. Mark had formerly been a partner at Deloitte specializing in enterprise-wide risk management and at Andersen where he managed financial sector restructuring and privatization projects in various countries, often as part of economic development programs coordinated with the International Monetary Fund and World Bank. Mark's assignments overseas have covered nearly 100 countries including extended postings in over a dozen countries, from which he has been able to pursue his favorite outdoor activities: scuba diving, skiing and trekking.
Mark received his B.A. in Classics from Rutgers University, a Ph.D. in Humanity from St. Andrews University in the United Kingdom, and is a Chartered Accountant and a Chartered Internal Auditor. Mark is President-elect and Board member of the Greater New York Council of the Boy Scouts of America and a Fellow of the Royal Geographical Society.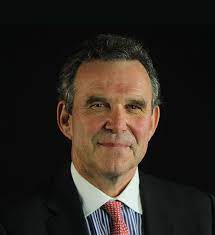 Michael Dumas, Houston, TX
Michael is Chairman of Carbon Neutral Energy, Inc (USA) and Honorary Consulate for Iceland.  He was CFO for Intermarine from 1997 to 2020 and was CEO of Maritime Holdings, Delaware (MHD) from 2017 to 2021. Intermarine and MHD specialized in marine heavy lift and project cargo.  Mike has a deep understanding of international shipping, port and terminals and operations of multiple maritime sectors, including a global industry network of operators and owners. He has a broad career including corporate finance and development with Freeport Copper and Gold and acted as country liaison head for Freeport at the Rio Tinto Minera operations in Spain.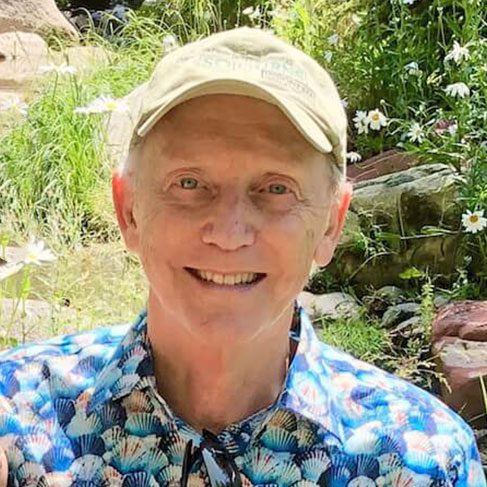 Alan Roy Dynner, Boston, MA
Alan is the retired Vice President, Secretary and Chief Legal Officer of Eaton Vance Corp., an investment management and mutual fund company in Boston.  Prior to that he was Executive Vice President of Neuberger Berman Management in New York City and a partner in the international law firm of K&L Gates in Washington, DC.  An avid scuba diver for many years, he is an active supporter of ocean conservation and serves on the Leadership Council (former Chair) of Conservation International and on the board (former Chair and Trustee) of the New England Aquarium, where he is on the executive committee of the Marine Conservation Action Fund.  With a passion for classical music and opera, he is an emeritus board member of the Boston Symphony Orchestra, a director of the Boston Lyric Opera, and a member of the Harvard Musical Association.  Alan is active in philanthropic activities in the arts, education, medicine, community affairs, and conservation.  He is a member of the Longwood Cricket Club, the Lenox Club, and the Badminton & Tennis Club.  He is a graduate of Dartmouth College and the Yale Law School.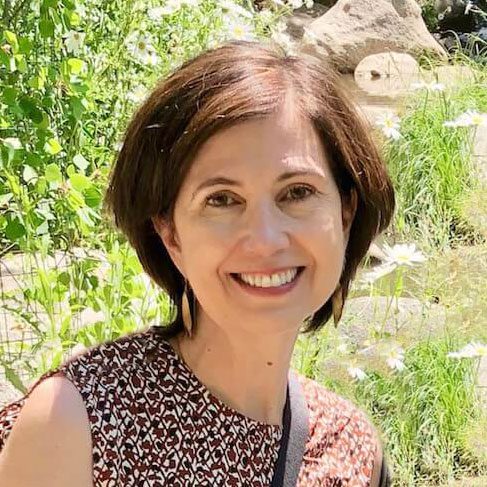 Lisa Dynner, Boston, MA
Lisa Dynner had a 32-year career in institutional investment management and corporate finance and, since 2012, she has been more actively involved with organizations in her community and beyond.  Currently she serves on the Leadership Council for Conservation International, where she also is a member of the Investment Committee. She is on the Patrons Committee at the Museum of Fine Arts Boston and supports a variety of other environmental, community, cultural, and educational organizations.
For the last ten years of her career in finance, Lisa was Vice President of John Hancock Investment Management where she advised on affiliated and outside investment managers.  Prior to that, she was with ICMA Retirement Corporation in Washington, DC., and managed Corporate Finance at Entergy Corporation in New Orleans, Louisiana.  She earned a BA in History and Economics from Bradford College and an MBA from Loyola University.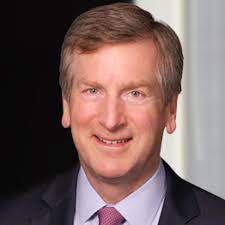 Robert Inches, Mattapoisett, MA  
Rob is a financial professional with more than 34 years of experience in the investment and wealth management industry. Currently a Strategic Advisor and Managing Director of Institutional Advisory Practice at the Colony Group, Rob spent 27 years at Goldman Sachs becoming co-head of a private wealth advisory practice that was among the firm's largest. Rob has written on alternatives to fixed income, redefining growth and value investing, the impact of innovation on investment decisions, and ensuring a successful family legacy.  Rob was a co-founder of the Marion Institute and helped establish it as a leader on the environment, human health and well-being through initiatives in Biological Medicine.  He has served on numerous boards, including at the Board of governors of Tufts Medical Center and the Leadership Council at Beth Israel Deaconess, where he serves on the Research Oversight Committee, among others.
Rob holds a Master of Business Administration in Finance from the Wharton School and a Bachelor of Arts in History from Harvard University.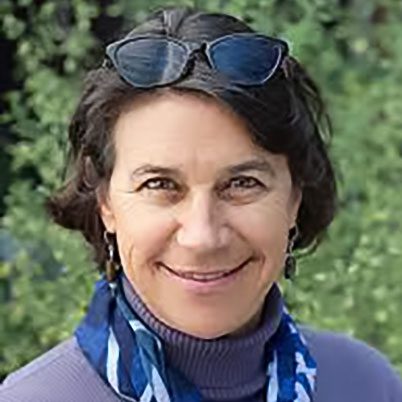 Josie Iselin, San Francisco, CA
Josie Iselin is the photographer, author and designer of many books exploring our coastal universe. Her newest book, The Curious World of Seaweed (Heyday Books, August 2019), is an ambitious combination of essays and historical as well as contemporary imagery that explores the algal world just beyond the beach. Josie holds a BA in visual and environmental studies from Harvard and an MFA from San Francisco State University. For over twenty-five years she has used her flatbed scanner and computer for generating imagery. Iselin exhibits large-scale fine art prints at select galleries and museums, advocates for ocean health through education and speaks widely on the confluence of art and science. She teaches in the School of Design at San Francisco State University.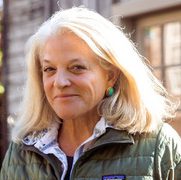 Sarah Johnson, New York, NY
Sarah graduated from St. Lawrence in 1982 with a BS in biology. She was formerly a Portfolio Manager of The Franklin Income Fund, owner of a children's clothing manufacturer, and a film production company. Currently she owns and operates a biochar business as well as a Foundation which operates an organic farm in Saugerties, NY. White Feather Farm Foundation is a non-profit dedicated to educating the local community and underserved populations about healthy food and organic farming practices as well as working with other organizations to research the use of plants and biochar for carbon sequestration and soil health.
She has produced numerous feature films and documentaries including "Birdman", "The Invisible War", "The Square", "MissRepresention", "The Great Hack", and current films include "After Antarctica". She is a past chair of the advisory board at Lamont Doherty Earth Observatory at Columbia and The Ethel Walker School. Currently she is a Board member and Capital Campaign Chair for St. Lawrence University, member of Columbia University Earth Institute's Climate and Life Task Force, Sustainable Nantucket, and Conservation International's Leadership Council.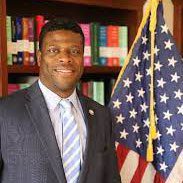 Ron McCormick, Chester, NJ
Ron has dedicated his career to the pursuant of criminal justice in the State of New Jersey. As an Assistant Prosecutor with Office of the Bergen County Prosecutor, Ron prosecutes domestic violence, robbery, child abuse and homicide crimes amongst others. He is currently a Team Leader in the Trial Section and is recognized by the New Jersey Supreme Court as a Certified Criminal Trial Attorney. Outside his prosecutorial role, Ron is the 1st Vice Chair of the Minorities in the Profession Section of the New Jersey State Bar Association, a Former Regional Director of the National Black Prosecutors Association, a Member of the New Jersey State Bar Association Legislative Committee, a Member of the Bergen County Bar Association Criminal Law Practice Committee and a Founding member of the Black Prosecutors Association of New Jersey. In addition to a Jurist Doctorate, Ron has an M.B.A. and is licensed to practice Law in the State of New York.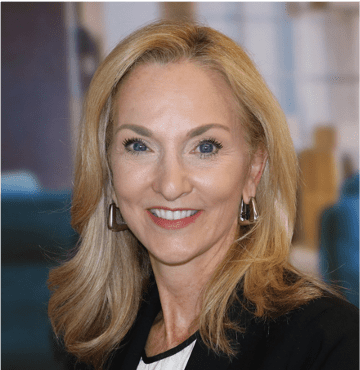 Jane Steinmetz, Cohasset, MA
Jane is the EY Boston Office Managing Principal, the first women to hold this role among the Big 4. She brings over 25 years of experience in serving Fortune 100 clients, leading high performing teams and advocating for change. In this capacity, Steinmetz manages approximately 2,400 professionals across all services lines who make an impact on area businesses and the community. In addition to client service, Jane is active in the community pursuing her passion to personally make a difference in youth mentoring, sustainability and equality for all. Steinmetz is a board member of the Boys and Girls Club of Boston, United Way and the National Association of Corporate Directors - New England chapter.  She serves on the executive committee of the Massachusetts High Tech Council, chairs the Massachusetts Business Roundtable, formerly chaired the Massachusetts Taxpayers Foundation and serves on the Boston Club corporate advisory board. Steinmetz is a 2020 Boston Chamber Pinnacle award recipient and has been named to the 2021 and 2019 Power 50 and 2018 Women Who Mean Business by the Boston Business Journal.  She was also named as one of Massachusetts Society of CPA's 2018 Women to Watch.  Steinmetz is a member of the Massachusetts and Connecticut bar associations and volunteers with many local charitable organizations.
Woods Hole Oceanographic Institution (WHOI) is a private, non-profit organization on Cape Cod, Massachusetts, dedicated to marine research, engineering, and higher education. Established in 1930, its mission is to understand the ocean and its interactions with the Earth as a whole, and to communicate an understanding of the ocean's role in the changing global environment. WHOI's pioneering discoveries stem from an ideal combination of science and engineering—one that has made it one of the most trusted and technically advanced leaders in fundamental and applied ocean research and exploration anywhere. WHOI is known for its multidisciplinary approach, superior ship operations, and unparalleled deep-sea robotics capabilities. We play a leading role in ocean observation, and operate the most extensive suite of ocean data-gathering platforms in the world. Top scientists, engineers, and students collaborate on more than 800 concurrent projects worldwide—both above and below the waves—pushing the boundaries of knowledge to inform people and policies for a healthier planet. For more information, please visit www.whoi.edu