U.S Naval Academy (USNA) vessels dock at Woods Hole Oceanographic Institution (WHOI)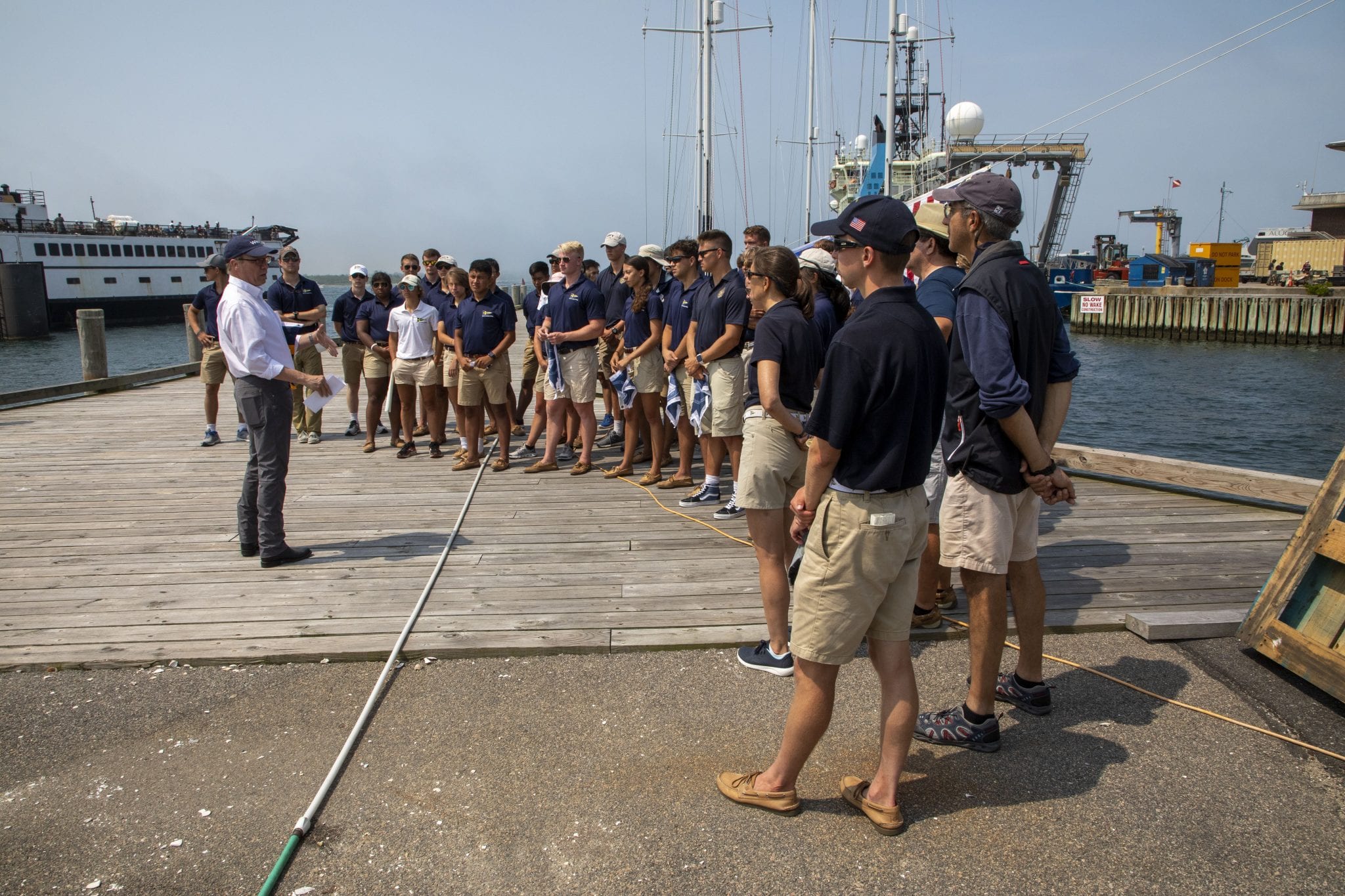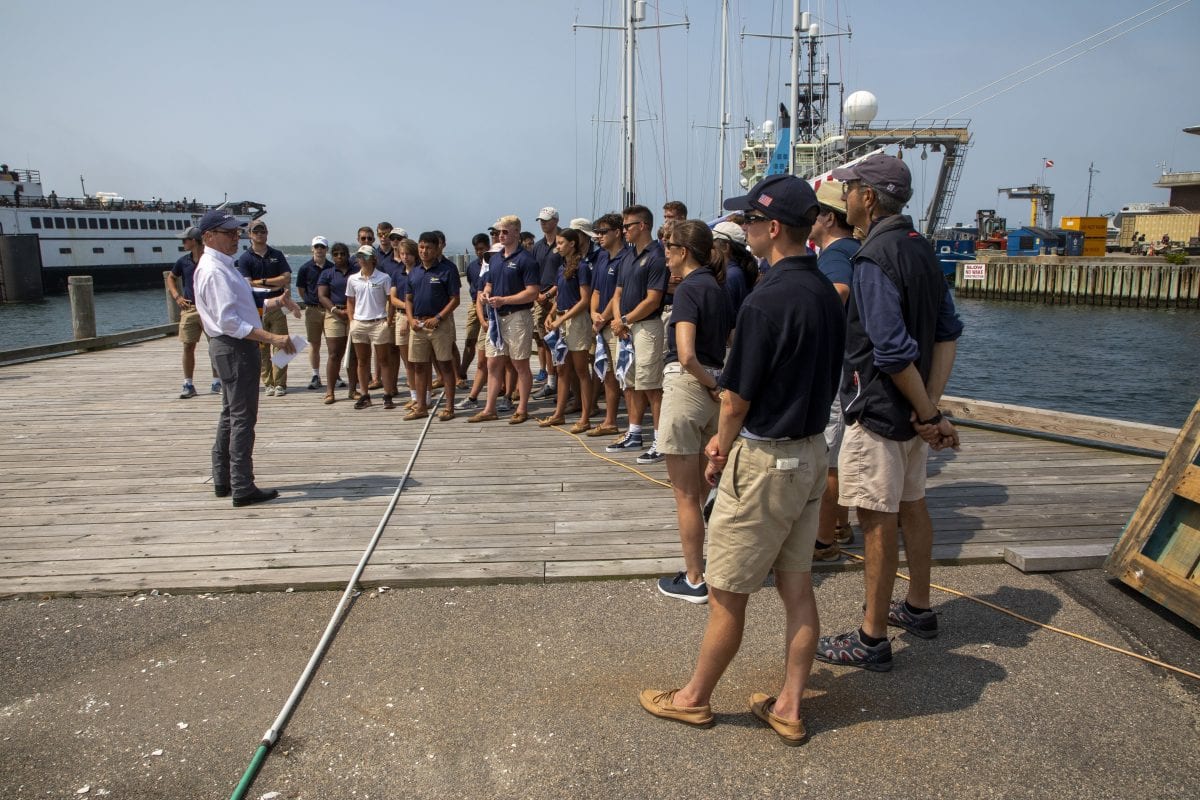 WHOI President & Director Peter de Menocal meets with U.S. Naval Academy midshipmen on WHOI's Dyer's Dock. Image Credit: Jayne Doucette © Woods Hole Oceanographic Institution
---
July 16, 2021
Woods Hole, WHOI campus now a stop on the USNA summer sailing team's route
On Friday, July 15, five USNA sailing vessels carrying a total of 50 U.S. Navy personnel docked at Woods Hole Oceanographic Institution's waterfront facilities, the first post-COVID summer sailing event for the USNA and its midshipmen.
The 44-foot long sailing vessels arrived at Dyers Dock in the Woods Hole village, and were greeted by WHOI's President and Director Peter de Menocal and Rob Munier, VP of Marine Facilities and Operations.
A ceremonial flag exchange took place between de Menocal and Renee Mehl, Director, Offshore Sail Training Squadron (OSTS) at US Naval Academy.
The USNA's summer sailing program trains Naval midshipmen in seamanship and strengthens their knowledge of the maritime environment. WHOI has a long history of partnering with the U.S Navy, starting in the 1940's when the Navy realized that oceanographers' knowledge was critical to their success. During the Cold War, WHOI and the Navy collaborated on physical oceanographic and acoustic work to better understand, and operate on and in, the ocean. Ship-based oceanography such as the work of from the Navy-owned and WHOI-operated research vessels Neil Armstrong and Atlantis, along with WHOI's leadership in developing underwater vehicles like the human-occupied submersible Alvin are an important part of today's collaboration with the U.S Navy and advancement of knowledge about the ocean.
The MIT-WHOI Joint Program in Oceanography/Applied Ocean Science and Engineering, in addition to PhD degrees, offers a master's degree program for U.S. Naval Officers, and more than 85 officers have completed the program dating back to the first award in 1970.
###