WHOI to Assist in NTSB Search for El Faro Data Recorder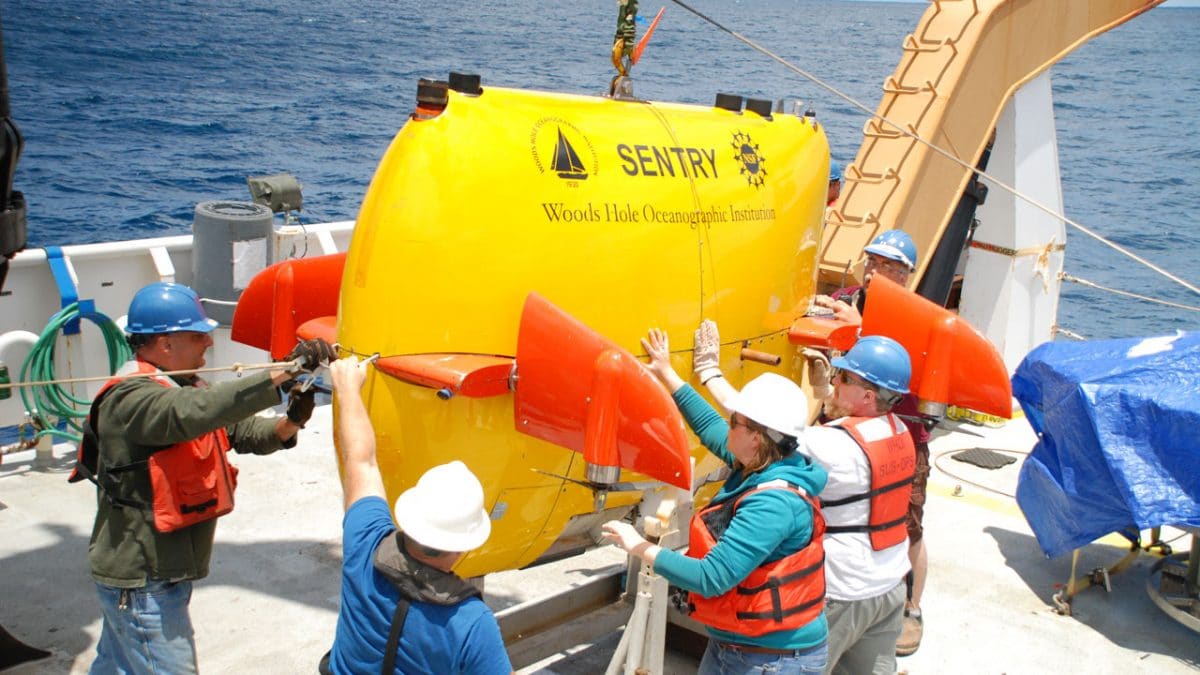 ---
April 18, 2016
The Woods Hole Oceanographic Institution will assist the National Transportation Safety Board as it undertakes its second search April 18, 2016, for the vessel data recorder (VDR) of the sunken El Faro cargo ship.
The U.S. flagged El Faro sank during Hurricane Joaquin on Oct. 1, 2015.  All 33 of the El Faro's crew perished in the accident.
The two primary objectives of the mission are to locate the ship's VDR and to provide  a more extensive and detailed survey of the shipwreck. Both will help investigators determine exactly why and how the ship sank.
The team of investigators along with WHOI scientists and engineers will work from the research vessel Atlantis, which is owned by the US Navy and operated by WHOI. The ship is scheduled to depart Charleston, South Carolina, April 18, and will search the accident site for 10 days before returning to Woods Hole, Massachusetts, approximately May 5.
The search team will use the autonomous underwater vehicle (AUV) Sentry to search for the VDR and map the seafloor around the El Faro, which sank to a depth of approximately 4600 meters (15,000 feet) between Florida and the Bahamas.  The VDR is contained within a watertight container and is roughly the size of a large suitcase.
Sentry was designed and built at WHOI with funds from the National Science Foundation for use in oceanographic research.  The vehicle, which is capable of operating in depths of 6,000 meters (~20,000 feet), carries a variety of scientific sensors and uses sidescan and other sonar to create detailed maps of the seafloor. It is frequently used to search for hydrothermal vent sites on the seafloor around the world. In 2010, it was used in the Gulf of Mexico by scientists to map and characterize the sub-surface plume of hydrocarbons flowing from the Deepwater Horizon well blowout. Sentry is also equipped with cameras to capture high-resolution still imagery.
In addition to Sentry, the team will use a towed camera system to collect video imagery around the site.
Information and imagery about the continued search for the El Faro's VDR will be made available by the NTSB Office of Public Affairs.  Media inquiries should be directed to 202-314-6100.  Questions about the search equipment specifications and capabilities should be directed to WHOI Media Relations at media@whoi.edu or 508-289-3340.