Town of Falmouth and WHOI Win Seaport Economic Council Grant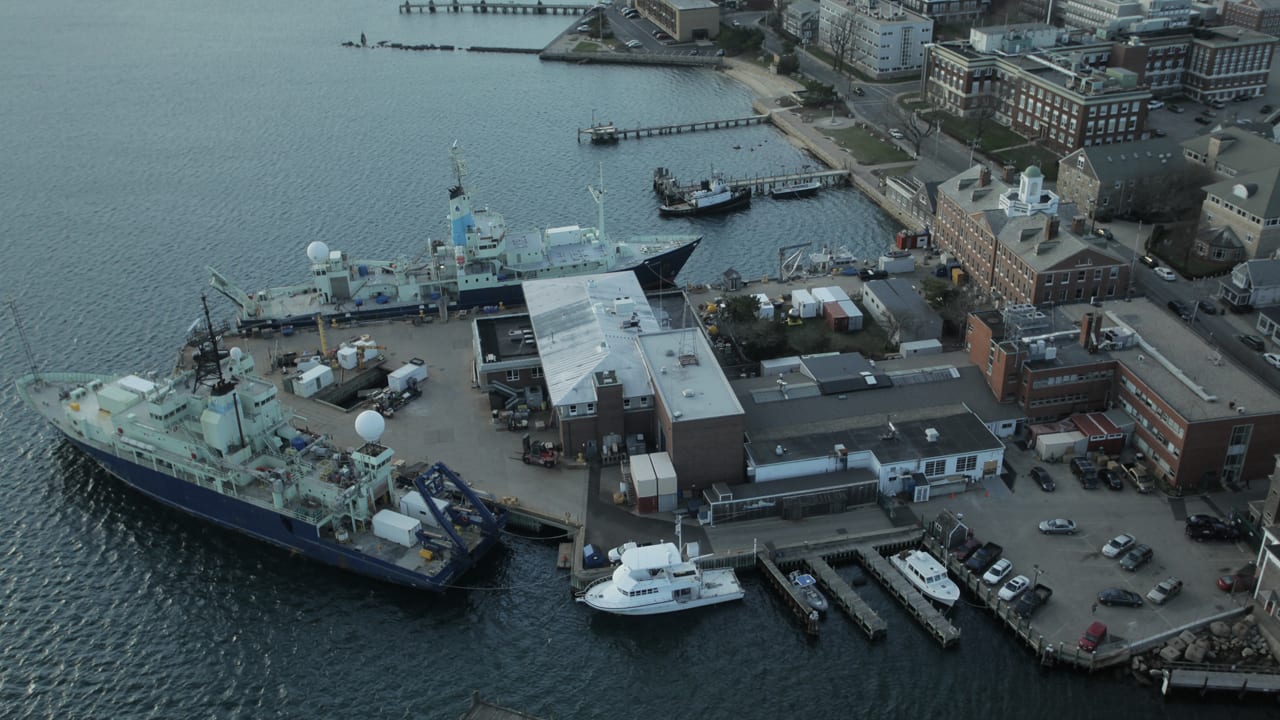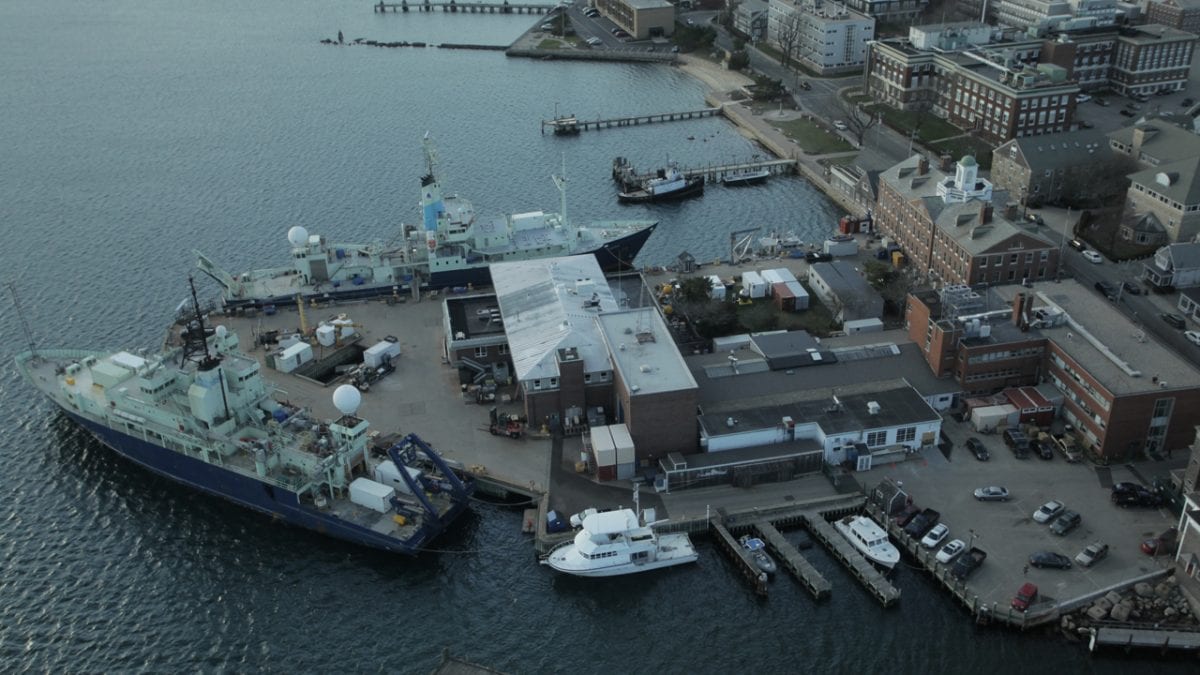 WHOI's Iselin dock is the centerpiece of its waterfront facilities and home port to three research vessels along with test facilities, underwater vehicle labs, and shops. (Photo by Stephanie Murphy, Woods Hole Oceanographic Institution)
---
February 2, 2017
At a meeting Thursday in Fall River, members of the Massachusetts Seaport Economic Council (SEC) green-lighted a $500,000 grant request from the Town of Falmouth and Woods Hole Oceanographic Institution (WHOI). The SEC, which is chaired by Lieutenant Governor Karyn Polito, promotes economic growth in the maritime sector through competitive grants to municipalities and their partners. The grant award will go toward a feasibility study for the replacement of the WHOI dock on Water Street in Woods Hole.
"This is great news," said WHOI Vice President for Marine Operations Rob Munier, who presented the proposal to the SEC along with Falmouth Town Manager Julian Suso. "The WHOI dock is nearing the end of its design life and needs to be replaced. This grant will enable us to develop a roadmap to redevelop our waterfront over the next seven to 10 years."
The SEC proposal does not require the use of Town funds. WHOI expects the feasibility study will require one year to complete.
"The Town is pleased to partner with WHOI on this SEC proposal," said Suso. "WHOI's long-term presence in our town helps ensure the marine-related economic activity will stay in Falmouth. Falmouth will continue to be a center of excellence for ocean research and attractive to new marine industry jobs with a modern marine facility."
Falmouth is a maritime community and home to a number of marine research centers, the largest of which is WHOI. Established in 1930, WHOI's Woods Hole waterfront facilities are a key asset for the Institution, the community, the state and the nation generating over $30 million per year in economic activity.
In addition to working with the Town of Falmouth on this project, WHOI will seek ongoing input from the local community, enabling them to be directly involved in the project planning process to minimize disruption to local residents and businesses during future construction.
WHOI's Iselin Dock is the centerpiece of its waterfront facilities and home port to three research vessels – the Atlantis, the Neil Armstrong, and the Tioga – along with test facilities, underwater vehicle labs, and shops.
"We expect that the renewal the dock and waterfront facilities will create a capability that will foster the next 50 years of innovation and seagoing oceanography," Munier said.
The Woods Hole Oceanographic Institution is a private, non-profit organization on Cape Cod, Mass., dedicated to marine research, engineering, and higher education. Established in 1930 on a recommendation from the National Academy of Sciences, its primary mission is to understand the ocean and its interaction with the Earth as a whole, and to communicate a basic understanding of the ocean's role in the changing global environment. For more information, please visit www.whoi.edu.