Remote Learning Takes on New Meaning with the Launch of Dive and Discover ™ Expedition 17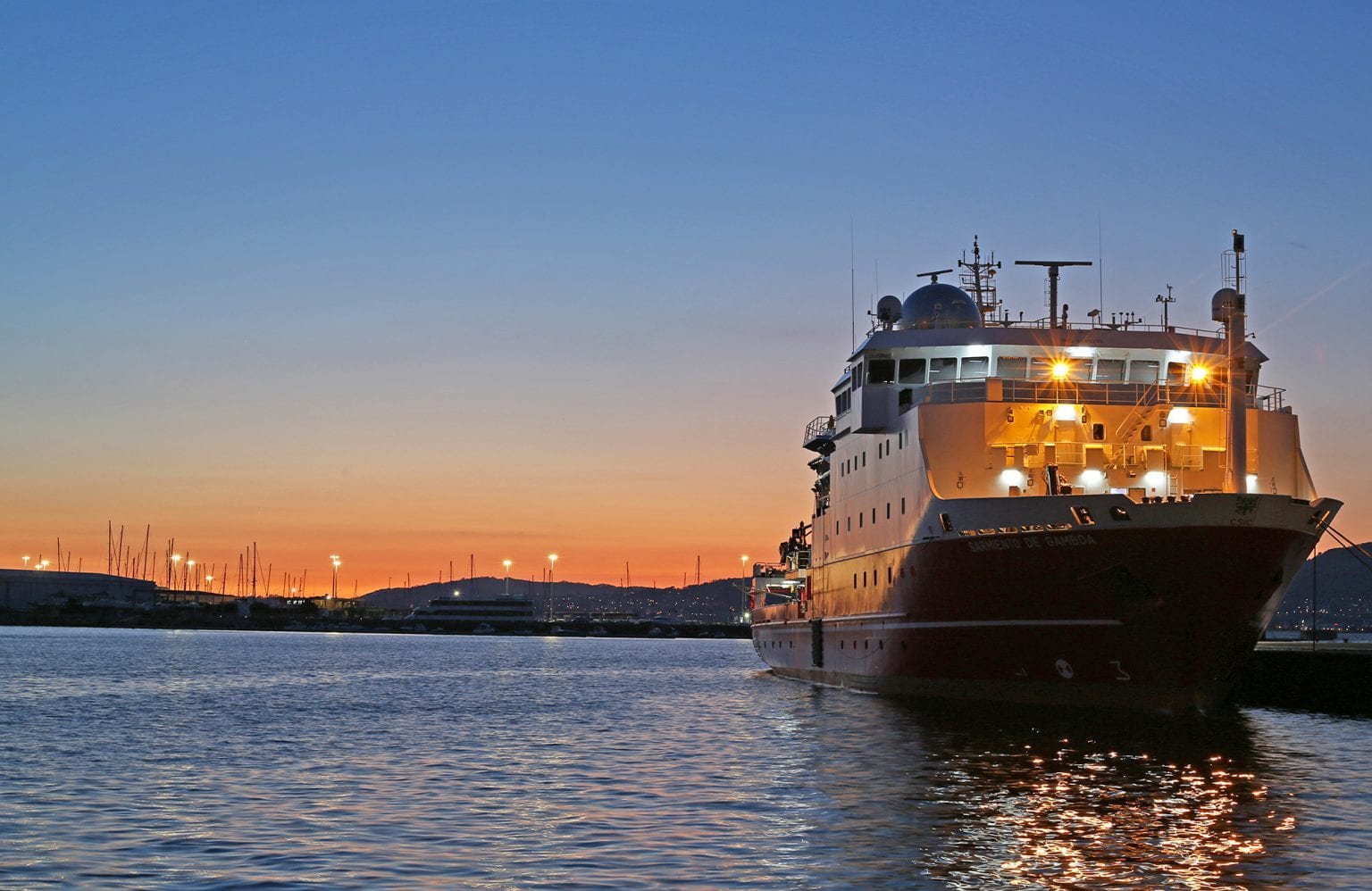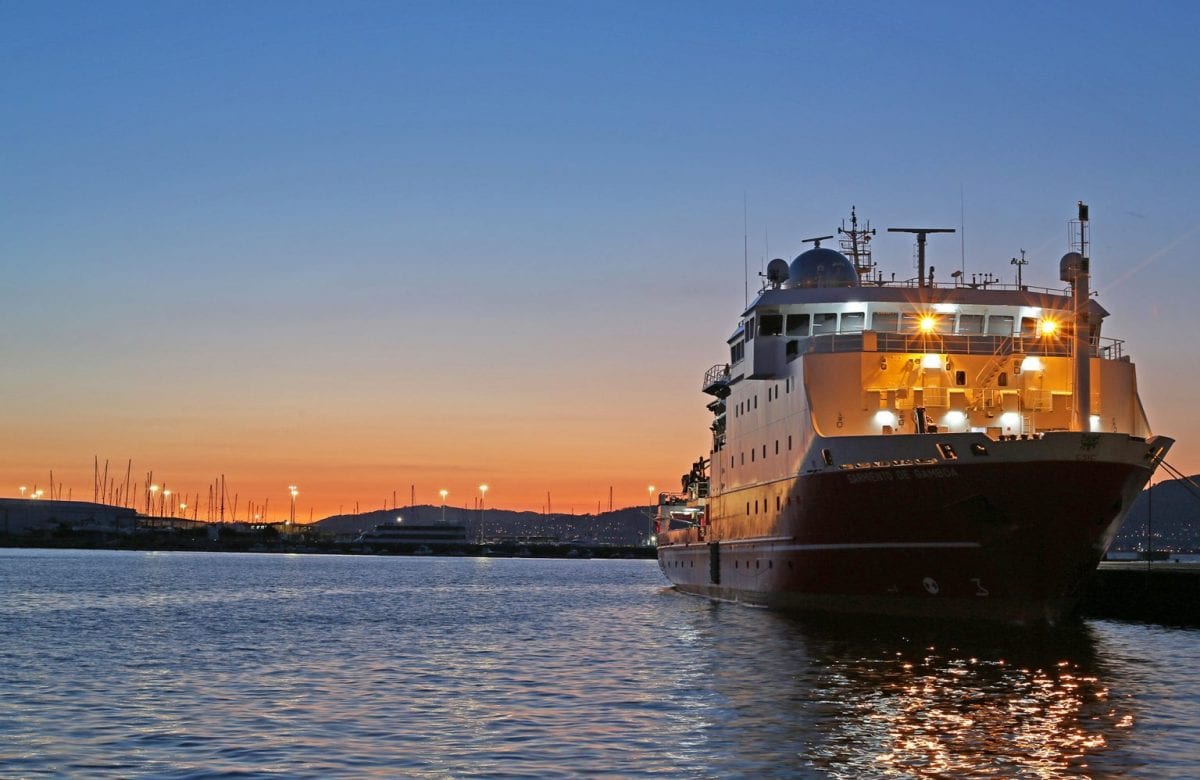 The R/V Sarmiento de Gamboa lights up the port while docked in Vigo, Spain. Photo by Marley Parker, @Woods Hole Oceanographic Institution
---
May 5, 2021
Students and educators have grown accustomed to distance learning over the past year. But a new twist in remote learning kicked off on May 3 when Woods Hole Oceanographic Institution (WHOI) launched its seventeenth Dive and Discover expedition, an 18-day science research cruise out of Vigo, Spain to explore the ocean's midwater, or twilight zone. Started in 2000, Dive and Discover is WHOI's popular public outreach and educational platform, providing daily updates from some of the most remote locations on the planet. On this mission, virtual participants will follow along aboard the Spanish research vessel Sarmiento de Gamboa as scientists and engineers use some of the most advanced research tools available to study the twilight zone, which lies just beneath the sunlit surface waters and teems with life. The Sarmiento de Gamboa will be joining two others that are a part of the NASA-funded EXPORTS mission operating in the same location.
Dive and Discover was created by scientists, web designers, and artists at WHOI and with initial funding provided by the National Science Foundation. "This unique program gives teachers and students an inside look at the sights, sounds, and action of scientific research—in almost real time—with daily updates, interviews, videos, and correspondence with shipboard scientists," explained Joel Llopiz, an associate scientist in the biology department at WHOI and a member of the expedition. Llopiz's focus on fish, food webs and the daily migration of these marine animals—the largest animal migration on the planet—provides an exciting window into science in action.
Dive and Discover includes a daily blog post with photos and video that provide updates on the latest developments from sea. The site also includes interactives that will be released throughout the expedition, giving visitors the chance to explore the twilight zone, its importance to humans and the ocean, and the tools researchers use to study it.  The modules will live on WHOI's Dive and Discover website so that participants can follow along at any point during and after the cruise.
For additional information on following Dive and Discover Expedition 17, visit: https://divediscover.whoi.edu/
About Woods Hole Oceanographic Institution
The Woods Hole Oceanographic Institution (WHOI) is a private, non-profit organization on Cape Cod, Massachusetts, dedicated to marine research, engineering, and higher education. Established in 1930, its primary mission is to understand the ocean and its interaction with the Earth as a whole, and to communicate an understanding of the ocean's role in the changing global environment. WHOI's pioneering discoveries stem from an ideal combination of science and engineering—one that has made it one of the most trusted and technically advanced leaders in basic and applied ocean research and exploration anywhere. WHOI is known for its multidisciplinary approach, superior ship operations, and unparalleled deep-sea robotics capabilities. We play a leading role in ocean observation and operate the most extensive suite of data-gathering platforms in the world. Top scientists, engineers, and students collaborate on more than 800 concurrent projects worldwide—both above and below the waves—pushing the boundaries of knowledge and possibility. For more information, please visit www.whoi.edu