Woods Hole Oceanographic Ship Neil Armstrong to Participate in Fleet Week New York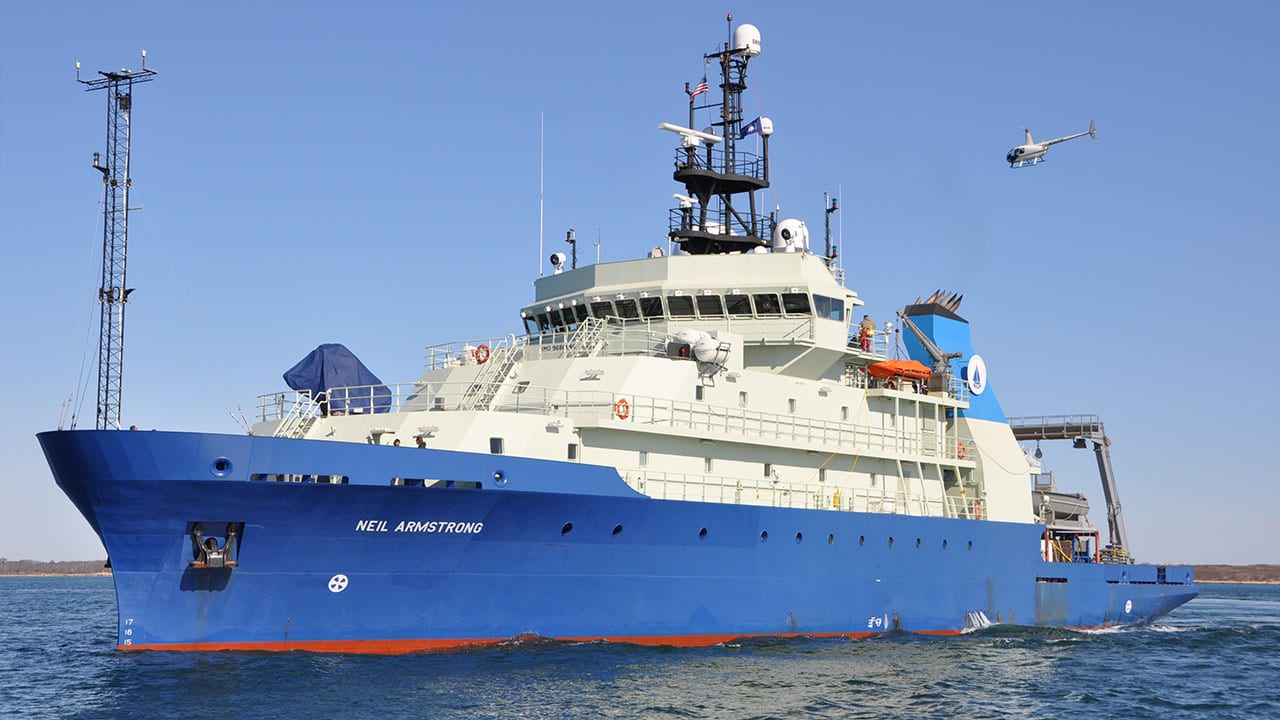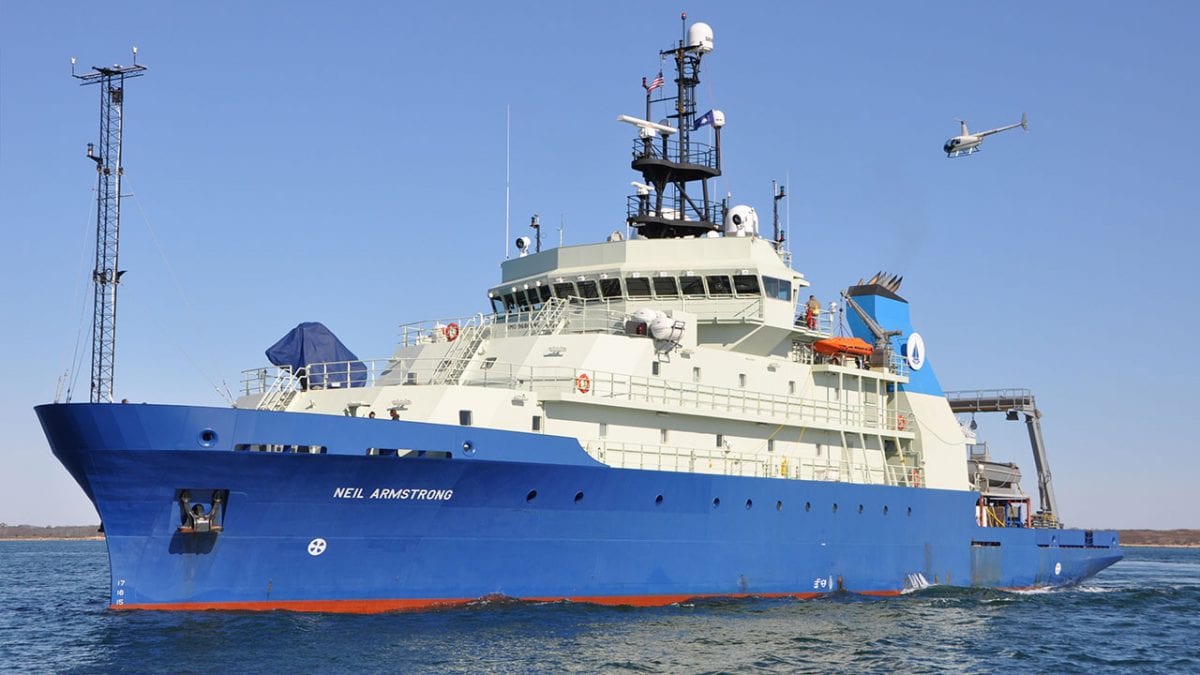 ---
May 9, 2017
The research vessel Neil Armstrong will participate in Fleet Week New York, May 24-26, 2017, marking the first time in recent memory that an oceanographic research vessel will be included in the celebration.
The RV Neil Armstrong is owned by the U.S. Navy and operated by the Woods Hole Oceanographic Institution (WHOI). The Neil Armstrong and its sister ship, the West Coast-based RV Sally Ride, are the two newest additions to the nation's research fleet.
"We're excited to showcase the important role that ocean research plays in our nation's security," said Mark Abbott, president and director of WHOI. "Woods Hole Oceanographic Institution has a long and productive history of making discoveries and developing technologies that have helped the Navy and the world understand how the ocean works. We're grateful that WHOI and the Neil Armstrong will be included in Fleet Week."
The Neil Armstrong will participate in the Navy's Parade of Ships up the Hudson on Wed., May 24, and will be berthed at Pier 86 by the Intrepid Sea Air and Space museum. Public tours of the ship will be held on Thurs., May 25, from 10 a.m. to 3 p.m., and Fri., May 26, from 10 a.m. to 2 p.m.
The 238-ft. Neil Armstrong, delivered to Woods Hole in 2015, can accommodate 24 scientists and a crew of 20 for up to 40 days at sea.  Named for the American astronaut whose "small step" provided humanity with a new perspective on our planet, the research vessel carries on its namesake's legacy of exploration. The Neil Armstrong provides scientists access to the sea to take measurements, deploy underwater vehicles and maintain ocean observing stations with the goal of advancing our understanding of the ocean in regions both near and remote.
"The Neil Armstrong is a sophisticated platform that enables scientists to continue to explore the ocean and advance our understanding of it," said Rob Munier, WHOI VP for Marine Operations. "Knowledge about the ocean is as critical as ever right now to address important issues facing society and to maintain our environmental, economic, and national security."
The Woods Hole Oceanographic Institution is a private, non-profit organization on Cape Cod, Mass., dedicated to marine research, engineering, and higher education. Established in 1930 on a recommendation from the National Academy of Sciences, its primary mission is to understand the ocean and its interaction with the Earth as a whole, and to communicate a basic understanding of the ocean's role in the changing global environment. For more information, please visit www.whoi.edu.