Woods Hole Oceanographic Institution Honored by Associated Industries of Massachusetts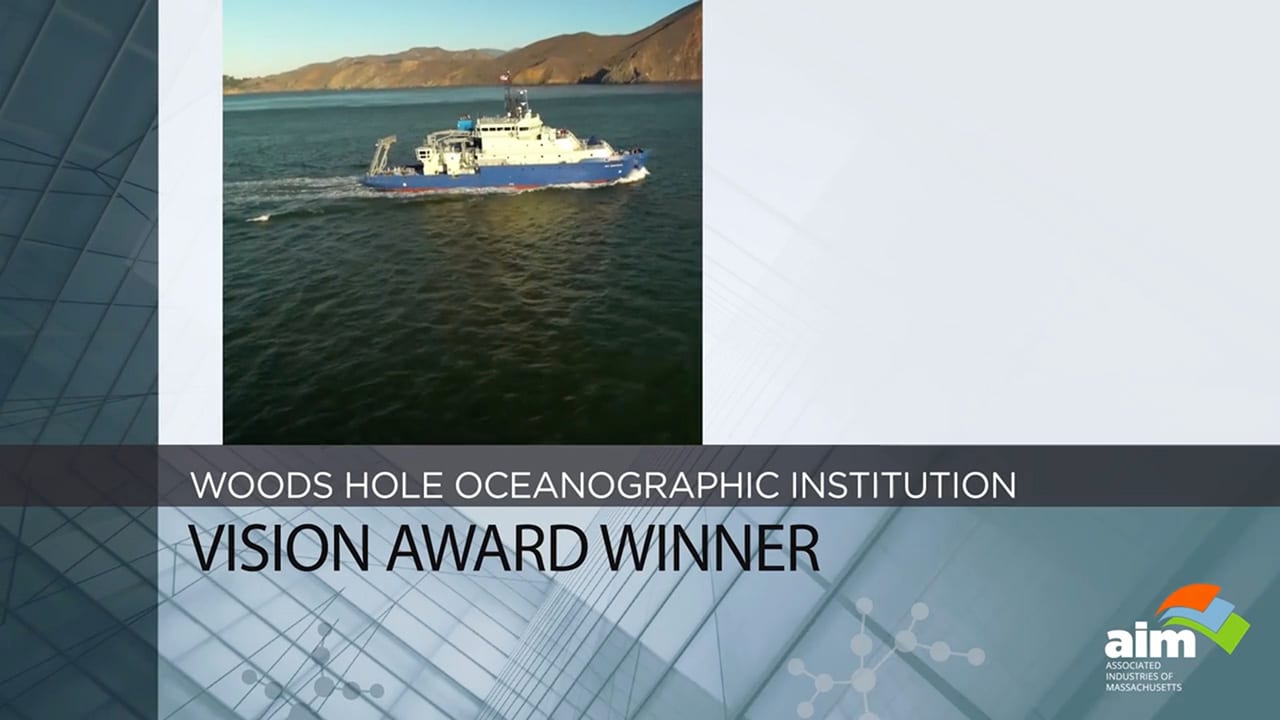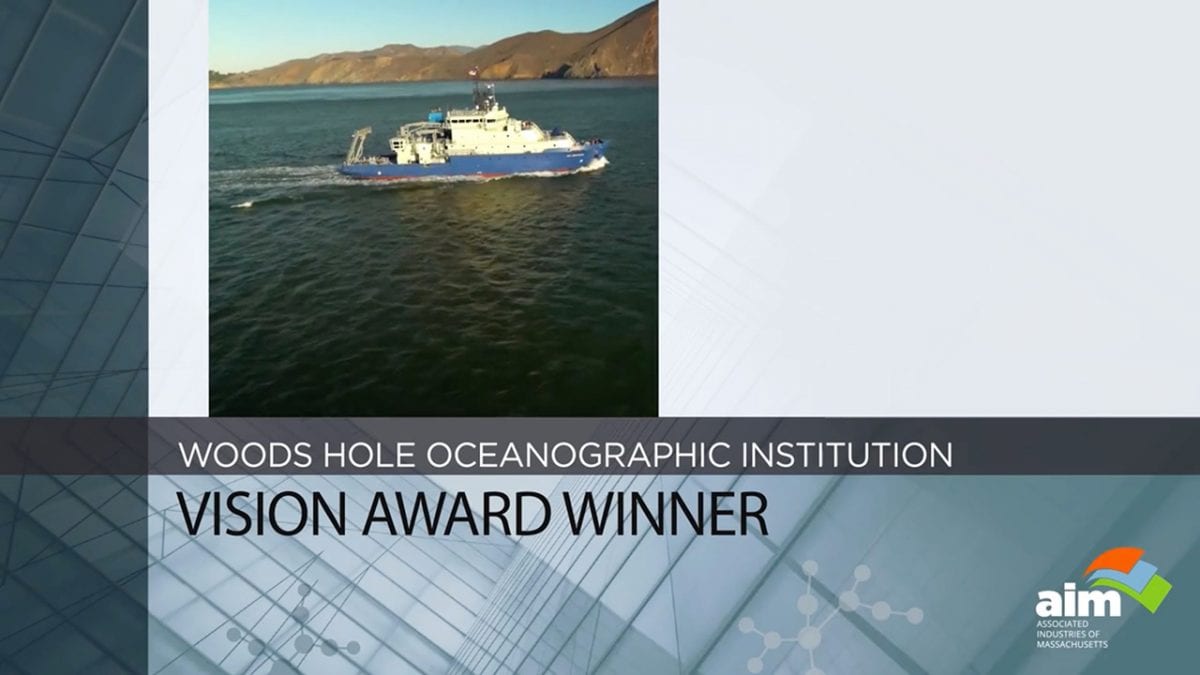 ---
May 5, 2017
Woods Hole Oceanographic Institution (WHOI) has "transformed Massachusetts" by carving out a preeminent place in the field of ocean sciences, according to the Associated Industries of Massachusetts (AIM). A global leader in ocean science and a key driver of the economy on Cape Cod, WHOI will be presented with the Vision Award, AIM's highest honor, at a ceremony in Boston on May 5.
AIM is the largest employer association in Massachusetts. The Vision Award recognizes companies, organizations and individuals who have made unique contributions to the cause of economic opportunity in Massachusetts. Fidelity Investments and Bright Horizons Family Solutions will also receive awards. Governor Charles D. Baker will deliver the keynote address.
"WHOI is honored to be acknowledged by AIM in this way," said WHOI President and Director Mark Abbott, who will accept the award on behalf of WHOI, the world's largest, non-profit ocean science research and education institution. "WHOI's people tackle the most difficult scientific and technical challenges anywhere in the ocean, and innovation is at the heart of who we are. And innovation is central to the Massachusetts economy and the state is home to some of the most innovative companies in the country. As WHOI works to develop the next generation of underwater sensors, instruments, and vehicles and increase our understanding of the ocean, it's gratifying to receive this vote of confidence from AIM."
The second largest employer on Cape Cod, WHOI's workforce comprises more than 1,000 researchers, engineers, information technology specialists, and crews for ships and underwater vehicles like the Alvin that famously explored the wreck of the Titanic in 1986. The Institution has spun off more than 15 independent companies, making the Institution a pillar of the south coast's Blue Economy, particularly in the marine technology sector.
A combination of government grants and contracts, foundation and private donations and industry contracts provide the organization with an annual operating budget of $215 million. In Dec. 2014, WHOI's Center for Marine Robotics was awarded a five-year, $5 million grant from the Massachusetts Technology Collaborative to accelerate the development and deployment of marine robotics technologies.
The Vision Award reflects AIM's mission to stand for jobs, economic prosperity, innovation and a government that acknowledges that the private sector has the unique responsibility to create the common wealth for the people of Massachusetts.
The Woods Hole Oceanographic Institution is a private, non-profit organization on Cape Cod, Mass., dedicated to marine research, engineering, and higher education. Established in 1930 on a recommendation from the National Academy of Sciences, its primary mission is to understand the ocean and its interaction with the Earth as a whole, and to communicate a basic understanding of the ocean's role in the changing global environment. For more information, please visit www.whoi.edu.