Admiral John Richardson joins WHOI Board of Trustees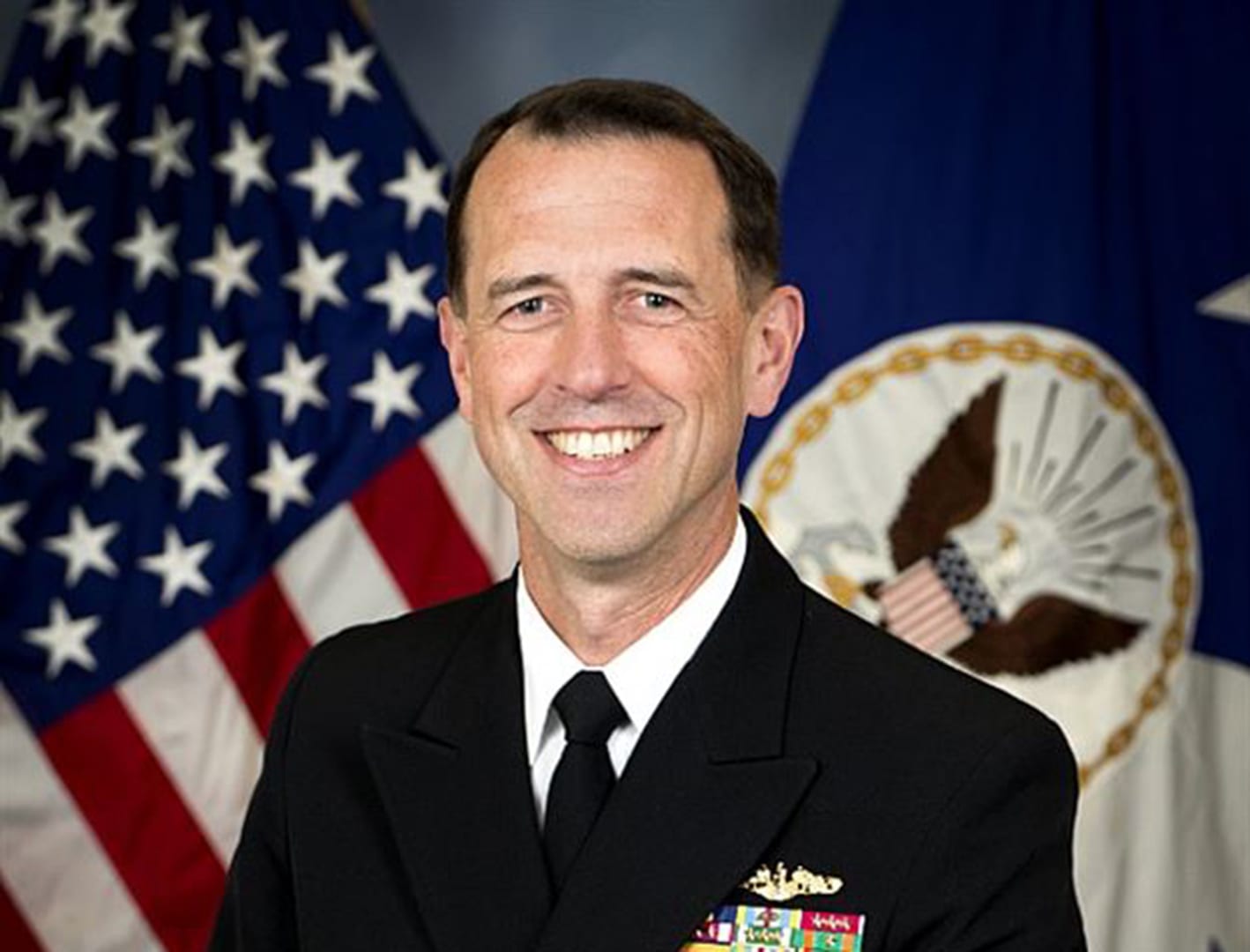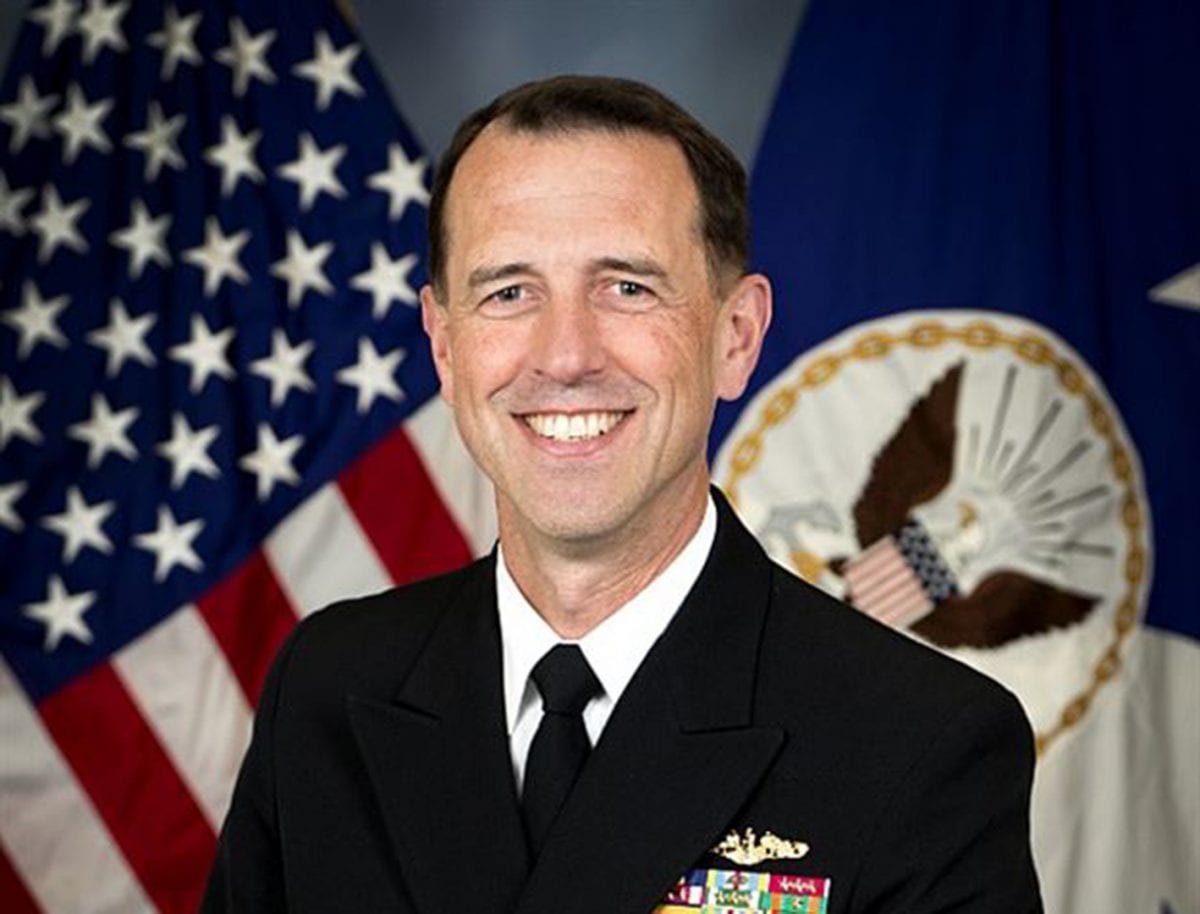 Admiral John Richardson, a four-star admiral in the United States Navy, has joined WHOI's board of Trustees. (Photo courtesy of the United States Department of Defense)
---
October 30, 2019
Woods Hole Oceanographic Institution (WHOI) is pleased to announce that Admiral John Richardson recently joined the WHOI Board of Trustees. Richardson, a four-star admiral in the United States Navy, retired from his position as the 31st Chief of Naval Operations in August of this year.
"Admiral Richardson graduated from the MIT-WHOI joint degree program in 1989," says Chairman of the Board of Trustees David Scully. "He served our country with distinction for 37 years in the United States Navy, where he demonstrated outstanding leadership and character." We are honored to have Admiral Richardson return to WHOI and join our board of trustees at this critical time for the ocean and our national security."
"America is a maritime nation, and our national security has always been closely linked to the sea," says Admiral Richardson.  "Advancing our  scientific understanding of the ocean has never been more important to our nation and to people around the globe. It is a great privilege to join the board of one the world's leaders in ocean science, exploration, discovery, and education."
Richardson was nominated by President Barack Obama to be the Chief of Naval Operations in 2015. During his naval career, Richardson served in many leadership positions, including director of Strategy and Policy at U.S. Joint Forces Command, director of the Naval Nuclear Propulsion Program, and as naval aide to the President of the United States.
Richardson was awarded the Vice Admiral Stockdale Award for his time in command of USS Honolulu, and served on teams that received various honors, including the Presidential Unit Citation, the Joint Meritorious Unit Award, the Navy Unit Commendation, and the Battle Effectiveness Award.
A native of Virginia, Richardson graduated from the U.S. Naval Academy in 1982 with a Bachelor of Science in Physics. He holds master's degrees in electrical engineering from the Massachusetts Institute of Technology and Woods Hole Oceanographic Institution, and in National Security Strategy from the National War College.
The Woods Hole Oceanographic Institution is a private, non-profit organization on Cape Cod, Mass., dedicated to marine research, engineering, and higher education. Established in 1930 on a recommendation from the National Academy of Sciences, its primary mission is to understand the oceans and their interaction with the Earth as a whole, and to communicate a fundamental understanding of the oceans' role in the changing global environment. For more information, please visit www.whoi.edu.