WHOI Scientist Hyodae Seo Receives 2015 Young Investigator Award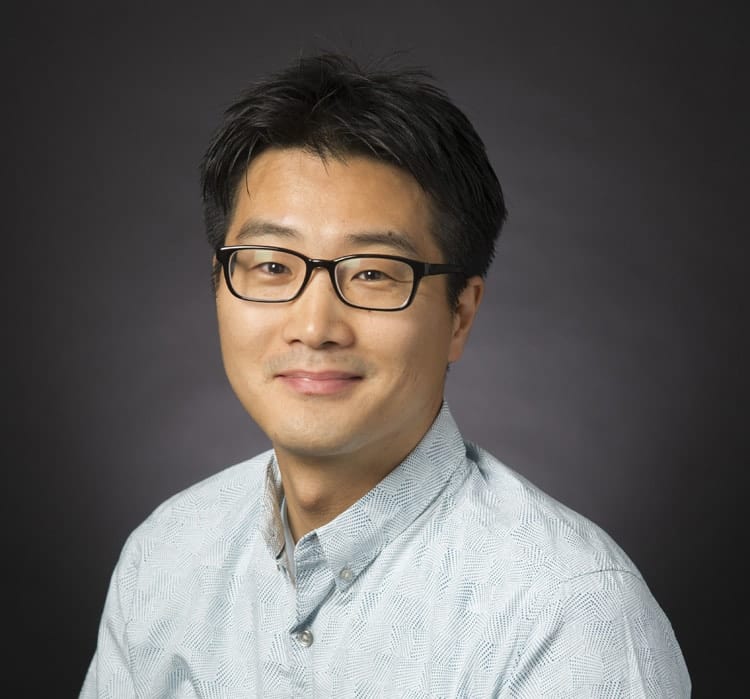 (Photo by Tom Kleindinst, Woods Hole Oceanographic Institution)
---
May 18, 2015
The Office of Naval Research (ONR) has selected Hyodae Seo, an associate scientist at the Woods Hole Oceanographic Institution (WHOI), to receive a 2015 Young Investigator Award from the U.S. Navy.
Seo, a physical oceanographer, is one of 36 recipients honored nationwide in the highly competitive Young Investigator Program. Seo will receive close to five hundred thousand dollars for his project "Dynamics, Impacts, and Predictability of Coupled Ocean-Atmosphere Interactions in the Northern Indian Ocean."
Seo's research investigates what impact ocean-atmosphere interactions in the Arabian Sea and the Bay of Bengal have on the Indian Monsoon. The project will examine high-resolution field measurements as well as coupled air-sea model experiments to better understand the dynamics of the monsoon.
"When the study is complete, we will be able to transfer our analysis and predictability assessments to other regions with strong air-sea coupling, such as the Arctic Ocean, the Kuroshio/Gulf Stream Current, and the marginal seas of the East Asia," says Seo.
Seo earned his Ph.D in Oceanography in 2007 from Scripps Institution of Oceanography, University of California, San Diego.  From 2008 to 2009 he worked as a NOAA Climate and Global Change Postdoctoral Fellow at UCLA and the University of Hawaii, Manoa, and in 2010 became a visiting assistant researcher at the University of Hawaii, Manoa.  Seo joined the staff of the WHOI Physical Oceanography Department in 2010.
The Young Investigator Program's objectives are to attract outstanding faculty members of Institutions of Higher Education to the Department of Navy's research program, to support their research, and to encourage their teaching and research careers.  Young Investigators are considered among the best and brightest young academic researchers in the country. The awards recognize research achievements, potential for continued outstanding research efforts, and strong support and commitment from their respective universities and research institutions.
The Woods Hole Oceanographic Institution is a private, non-profit organization on Cape Cod, Mass., dedicated to marine research, engineering, and higher education. Established in 1930 on a recommendation from the National Academy of Sciences, its primary mission is to understand the ocean and its interaction with the Earth as a whole, and to communicate a basic understanding of the ocean's role in the changing global environment. For more information, please visit www.whoi.edu.