November 1996
( Vol. 39 No. 2 )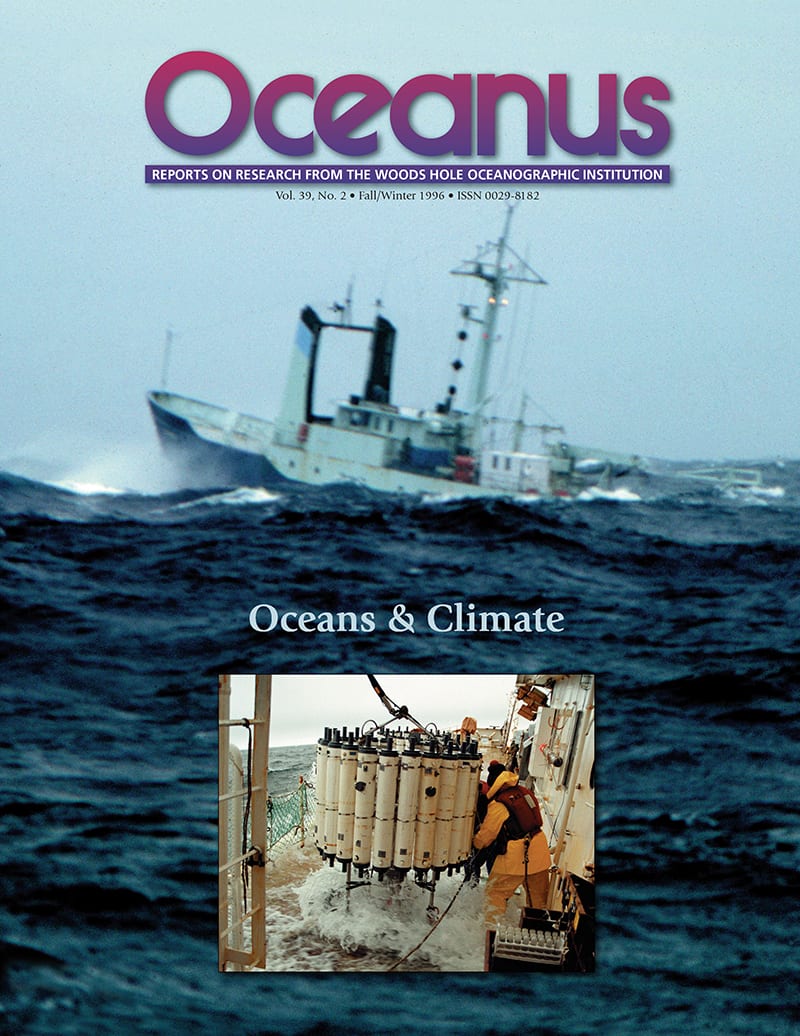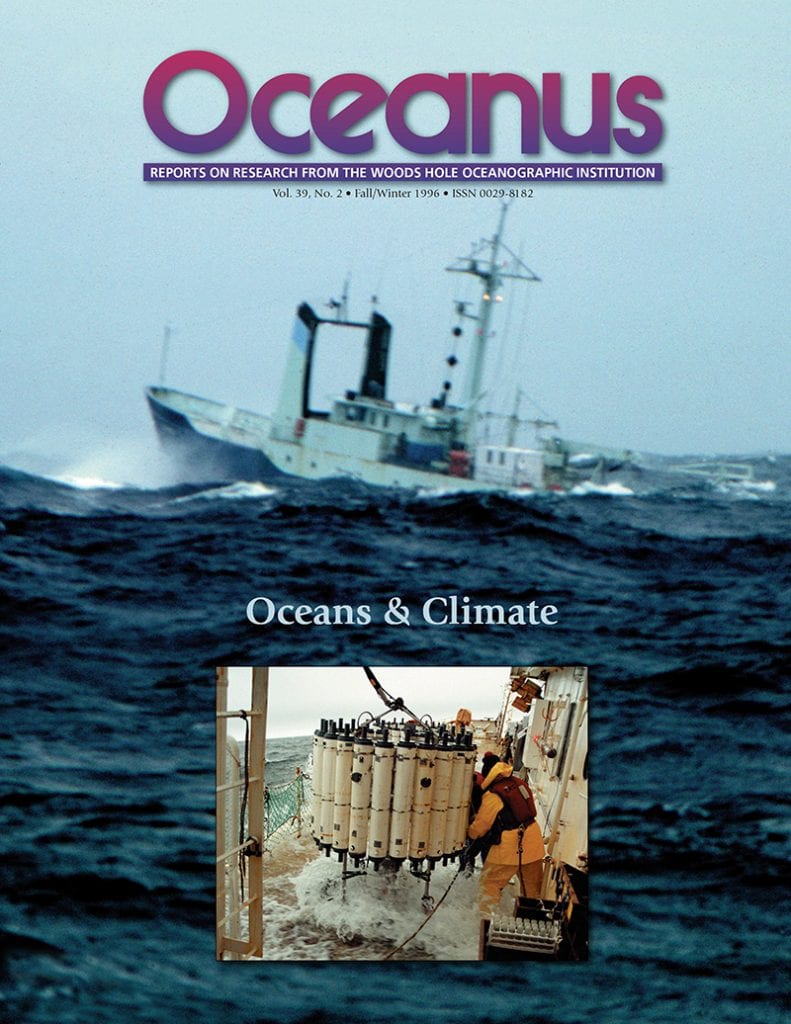 and get Oceanus delivered to your door twice a year as well as supporting WHOI's mission to further ocean science.
Our Ocean. Our Planet. Our Future.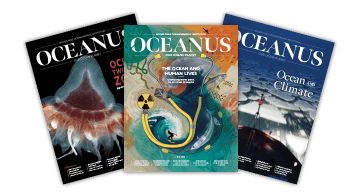 Related Articles
The Ocean's Role in Climate & Climate Change
The past decade has brought rapid scientific progress in understanding the role of the ocean in climate and climate change. The ocean is involved in the climate system primarily because it stores heat, water, and carbon dioxide, moves them around on the earth, and exchanges these and other elements with the atmosphere.