Exploration Enabler: Robin Littlefield
This WHOI engineer discusses his passion for robots, the ocean, and adventure
By Evan Lubofsky | November 12, 2019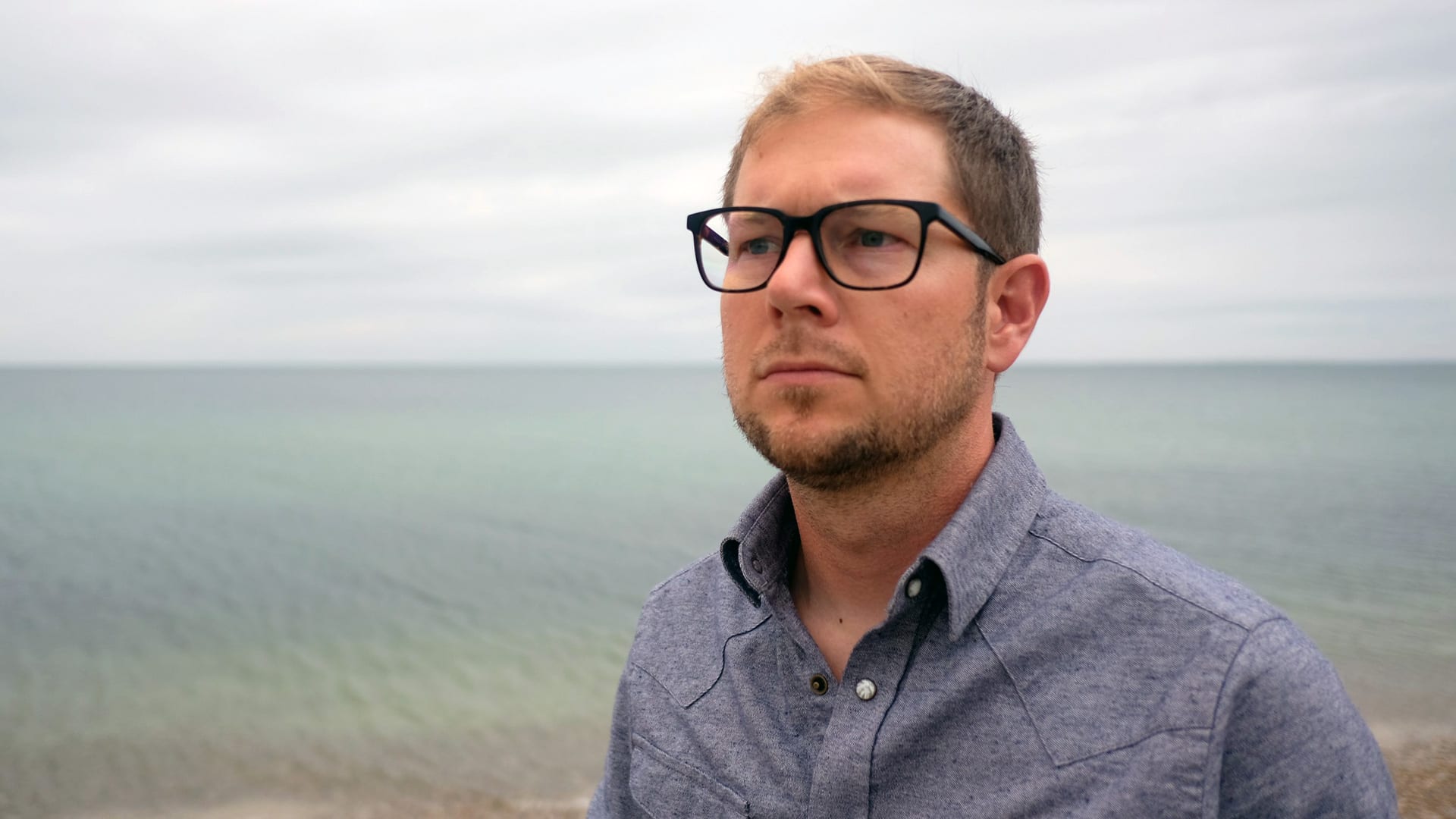 Robin Littlefield is a research engineer at Woods Hole Oceanographic Institution. His background in mechanical engineering and passion for the ocean brought him to WHOI, where he works to increase the reach of science through the development and operation of autonomous underwater vehicles.
How did you get into engineering?
I have always been interested in understanding how things work so engineering seemed like a natural choice. Being able to couple that curiosity with ocean exploration makes Woods Hole a uniquely satisfying place to live and work. When I was growing up my parents were involved in engineering and education. I have to give them a tremendous amount of credit for all the exposure I got to the processes of design as well as a continual reminder of the importance of education. As a result, I spent my childhood around all sorts of interesting engineering projects. I also grew up doing a great deal of exploring, often in boats, and WHOI has afforded the opportunity to make a career out of the same type of creative and adventurous endeavors I grew up on.
Tell us about your work.
For the past eleven years, I have worked to develop new technologies within the ocean science community. Most recently I have been building robots that can be used to map and explore the ocean. I have a background in mechanical engineering and a fondness for the ocean that is shared with so many other people in the ocean science community. My goal at WHOI is to extend the reach of scientific understanding through the development and operation of autonomous underwater vehicles (AUVs).
Why did you choose to build your engineering career at WHOI?
There is a unique work flow here at WHOI.  As an engineer I get to see projects through from an initial idea all the way to a final product. We are able to help scientists meet objectives that can't be met with existing technology by building new systems to accomplish their research goals. We're then able to take those systems, whatever they may be, and deploy them at sea to collect new information about the ocean and our planet. It is incredibly rewarding to be a part of a project from start to finish and to have an idea that is brought to fruition in a challenging environment like the ocean.
What are some of the exciting projects you've worked on?
From developing hardware for tracking marine animals with AUVs to surveying ancient shipwrecks to searching for downed airplanes, working at WHOI seems to present endless challenges and adventures.  I find it most inspiring when our work has a direct impact on policy and the management of resources.
We are currently working on a novel asymmetric propulsion technology that we affectionally call "single blade" due to its unique single-bladed propeller. This system uses one motor to both propel and maneuver an underwater vehicle without the need for fins, actuators, or additional thrusters. This very exciting because it dramatically simplifies the hardware needed to control an AUV, which makes for a lighter and more reliable means of moving an AUV through the water. It also allows for extra maneuvering capabilities at low speeds that aren't traditionally available without adding more thrusters. Fellow WHOI engineers, Jeff Kaeli, Fred Jaffre, and Ryan Govostes have all been instrumental in moving this work forward. It's always energizing to work with such an enthusiastic and skilled team like this group of people.
Where do you see the field of oceanography 50 years from now?
I believe the future of oceanography lies in continued exploration, but the intersection of science and policy harbors room for the greatest advancements. Scientific knowledge far outpaces policy and public understanding such that a greater effort can be placed on inspiring decision makers to care about the assets that the ocean and other natural systems provide. Many of these issues are common sense, from public and economic health to national and global security, but the information must be communicated to non-scientists in an effective manner. As an engineer and researcher, I'd like to be able to tell compelling stories about our work that encourage all people to act in the interest of preserving Earth's natural systems. Along the way, I hope to continue developing exciting new technologies that support the exploration of our oceans here on earth and possibly one day, on other ocean worlds.