Aria Finkelstein crafts policy to help legislators manage the twilight zone
By Daniel Hentz | April 21, 2020
Aria Ritz Finkelstein is a PhD candidate in Urban Studies and Planning at MIT, and is currently a guest student in marine policy at Woods Hole Oceanographic Institution. There she helps generate policy recommendations on management of the Ocean Twilight Zone—a mysterious stratum of ocean beneath the sunlit layer. Finkelstein began her career hoping to help craft laws for the management of natural resources on land, until her first experiences aboard a family ketch convinced her to do it for the sea. Now, she lives on her own sailboat in Boston Harbor, where she continues to work today. 
How did you first get involved with WHOI's Marine Policy Center and the Ocean Twilight Zone project?
I began the PhD program at MIT's Department of Urban Studies and Planning (DUSP) knowing that I wanted to work on ecological infrastructure, but without a very clear idea of the specific project I wanted to take on.
Before coming to MIT, I spent months sailing and fell in love with the sea. That's when it occurred to me that marine spaces could be a site for spatial planning. So when I realized that people were applying the same ecological planning methods I learned for land management to ocean spaces, I got really excited. A friend of mine at DUSP, Kelly Heber Dunning, was researching coral reefs with Porter Hoagland. She introduced me to him to start studying marine spatial planning.
Because so much of the Ocean Twilight Zone (OTZ) is in international waters, there's a great deal of uncertainty about what's there and how it should be managed. There's a lot of complexity in the governance frameworks that will apply to it, but also the potential for equitable, sustainable distribution of its resources across the globe. So, it's a fascinating part of the ocean, with each discovery more and more exciting––the perfect intersection of governance, politics, power, and science.
Why should policymakers pay attention to the Ocean Twilight Zone now? 
One of the major applicable insights, maybe the most important one, is just how much we still have to learn about the OTZ and how valuable learning about it will be. With so much interest in exploiting parts of the ocean's midwater through fishing or disruptive mining activities, there's a real potential that we could destroy major ecosystems without understanding which organisms we're losing. For one thing, it's just tragic to damage sites of so much wonder and beauty. More practically speaking, we risk the destruction of systems that can teach us about the history of life on Earth, are critical for climate regulation, and are potential sources of nutrition. We also risk losing genetic material that we haven't discovered yet, which we could potentially develop into life-saving drugs. Obviously, that last point is especially salient right now.
What are some of the challenges you and your colleagues face in drafting policies to manage use of the twilight zone?
One problem in drafting policy to protect the OTZ is simply that not enough people pay attention to it. Epipelagic ecosystems (those on the water's surface and sunlit layer) are much more at the forefront of people's minds––partly because their uses are much more developed. One thing we're trying to do is keep the twilight zone a part of the discussion and make sure people are thinking about vertical linkages in the open ocean as much as horizontal ones.
WHOI's twilight zone work in this regard is so important. The discoveries are crucial, but communicating them matters just as much. The awe-inspiring images, stories, and research insights produced by the OTZ Project aren't just beautiful and informative—they play a huge role in motivating policy changes.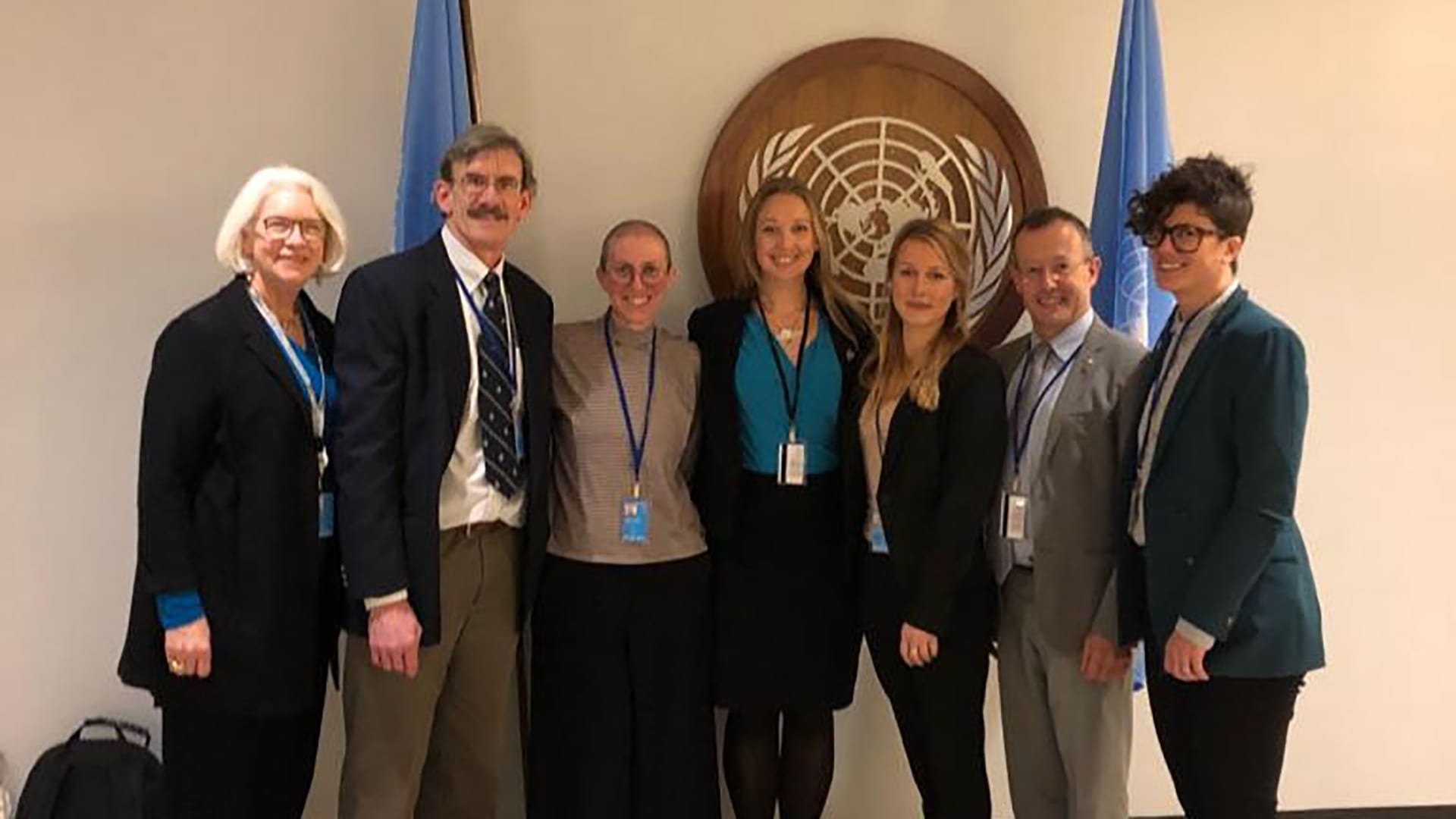 How do you envision the future of policy on the high seas and in the twilight zone?
There's this idea of the common heritage of mankind, which was enshrined in the Law of the Sea Treaty. It's the principle that the seabed belongs to everybody and that it should be reserved for peaceful purposes. On the other hand, there's the principle of the freedom of the seas, which is that high seas resources are open to all. The balance between the two is an ideological one that runs throughout negotiations over how to manage the ocean. As we learn more about the OTZ, it only becomes clearer how important the balance between these principles is.
Right now, only a handful of countries have the technology and money to exploit the resources in the OTZ, and the rest of the world shouldn't have to bear the brunt of the enrichment of the few.
A fundamental principle I haven't touched on yet is the precautionary principle. Basically, it means that you should understand how a system works and what impact you could have before you interfere with it. We know that the OTZ plays a huge role in sequestering carbon, but we still have a lot to learn about how huge. If we're not careful, over-harvesting mesopelagic organisms could reduce their regulating services catastrophically. The more we learn about the twilight zone, the more obvious it becomes how much we still have to learn. Let's not ruin it first.