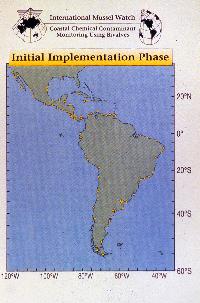 A map of Central and south America, showing coastal sampling stations. (original project graphic)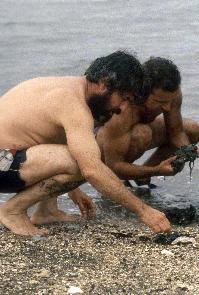 Field sampling in Costa Rica. (B. Tripp)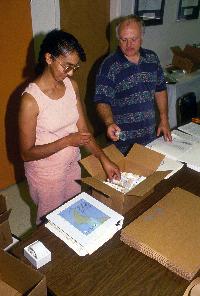 Packing intercalibration standards and informational materials for local host scientists in Latin America. (WHOI)




International Mussel Watch

Collaborators:
Dr. John W. Farrington, WHOI
Dr. Edward Goldberg, SIO
Dr. Rolf Weber, USP, Brasil
Dr. Laurence Mee, MEL, Monaco
Dr. Jose Sericano, GERG
Mr. Tom O'Connor, NOAA

An international monitoring progran using sentinel bivalve organisms, supported by IOC, UNEP, NOAA and WHOI, was implemented through a project office based at WHOI Coastal Research Center. Continent-scale sampling was conducted in Central and South America with a goal of assessing the sources and rates of input of contaminant chemicals to the coastal ocean. IMW samplers were assisted by local scientists in each country who were to create the nucleus of an international monitoring network.