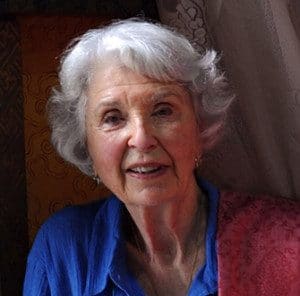 The Woods Hole Oceanographic Institution announces with great sorrow the death of former Trustee and Life Trustee, Lisina M. Hoch, on Friday, February 15, 2019 in Irvington, NY. She was 89 years old.
Together with her husband Frank, Lisina became a WHOI Associate in 1983. She then became a Member of the Corporation in 1996, a Trustee in 1998, a Fye Society Member in 2003, and served as Life Trustee since 2000.  Over the years, the Hochs introduced countless new friends to WHOI and helped to facilitate a wide variety of research by means of generous and innovative philanthropy to, among others, the Ocean Ventures Fund for graduate students, the Jason Project, the Doherty Postdoc Scholarship fund, the Director's Discretionary Fund, the Scientific Staff Mentorship Program, the Charles D. Hollister Fund for Innovative Research, and their own endowed fund for crucial early career support of assistant scientists. Most recently, they provided a lead gift and issued a challenge to fund the Tropical Research Initiative. In recognition of their tireless advocacy and creative efforts to stimulate private and leveraged support for basic research, the Hochs received the Cecil H. Green award in 2003.
As a board member elsewhere, Lisina advised the Asia Society, the World Wildlife Fund, the Smithsonian Institution, Scenic Hudson Inc., and the Phelps Memorial Hospital.  Additionally, she and her family have a long history of involvement with the Kingdom of Bhutan dating back to the 1940s when she went to school in London with Her Majesty, Ashi Kesang Choeden Wangchuck.  After those formative years, she was involved in numerous development projects in Bhutan and later became the co-founder and Director Emeritus of the Bhutan Foundation.
Lisina is survived by her sons Steven (WHOI Trustee) and Roland, and daughters Alix and Daphne (WHOI Member of the Corporation), and 11 grandchildren.
A memorial service will be held in Irvington on March 22, 2019