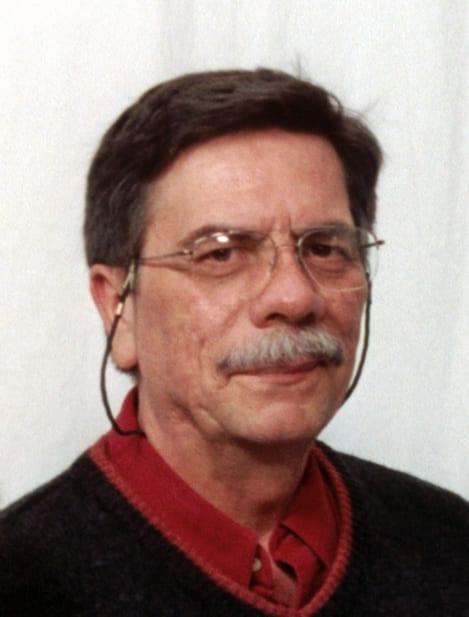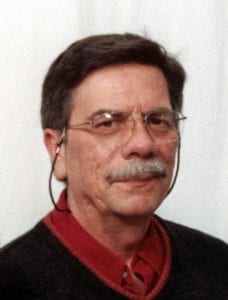 The Woods Hole Oceanographic Institution announces with great sorrow the death of former employee Lewis Eugene Karchner on February 6 of COVID 19 complications.  He was 72.
Lew was born on February 14, 1948, in Lock Haven, Penn., to Lawrence Ferman Karchner and Betty Lucille (Bierly) Karchner, and grew up in Bath, N.Y.
After receiving an associate degree from Suffolk Community College in 1970, he enlisted in the U.S. Navy during the Vietnam War. He trained at the Great Lakes Naval Training Center, Ill., and at the Naval Medical Center, Pensacola, Fla., and completed the Basic Hospital Corps and the Field Medical Technician schools. He was assigned to the Marines as a Navy medic (hospital corpsman 3rd class) at Camp LeJeune, N.C., from 1972-1974. He completed his Bachelor's Degree in biology at Elmira College, Elmira, N.Y. in 1976, while remaining in the U.S. Navy Reserve. He earned a master's degree in radiation safety in 1978 from the University of Cincinnati, Ohio.
Lew worked as a consulting health physicist and radiation safety officer at the Radiation Management Corporation in Ill. from 1979 to 1982, where he provided consulting services in radiological safety and environmental radiological assessment. He signed up for the U. S. Army Reserve in 1982 and served active duty as 1st lieutenant in the Medical Service Corps at the Nuclear Medicine Service, William Beaumont Army Medical Center, El Paso, Texas, until 1983. He was promoted to captain and was transferred to the Radiological Health Office, White Sands Missile Range, White Sands, N.M., where he was the White Sands missile range nuclear medical science officer and primary alternate radiation protection officer until 1985.
Lew's next professional endeavor was at Texas Tech University Health Sciences Center (TTUHSC) in Lubbock, Texas, where he was hired as the radiation safety officer. There, he developed and founded the Department of Safety, broadening its scope to include biological and chemical safety, fire safety, and hazardous waste management. He worked at TTUHSC as the director of safety until the family moved to Mass. in 1992.
Lew began his career at WHOI in 1992 as a safety officer in the Safety Office. He updated and expanded the Safety Office, keeping up with the changing federal and state radioactive material and OSHA regulations. He administered the institution safety programs including radiation, chemical, biological, and general laboratory safety, and hazardous waste management, and conducted the associated safety training.  He wrote and revised the safety manuals for each of the safety programs. He retired from WHOI in 2003.
Lew was a passionate photographer all his life and produced countless beautiful images. His family and friends enjoyed and appreciated his gentle soul, intellect, and sense of humor.
He leaves behind a loving family: his sons Eric Karchner of Pocasset, Mass., and Erol Karchner of Buzzards Bay, Mass.; grandchildren Emma and Kayla Karchner of Pocasset, Mass.; former wife Sibel Karchner of Plymouth, Mass.; brother Rodney Karchner of Fort Mill, S.C.; nephews Damian, Shawn, and Timothy Karchner; and brother-in-law Alp Isin of Charlottesville, Va. He also leaves behind his friend and constant companion during the last four years, Barbara Bailey.
A committal service will be held at a later date.
Information for this obituary is from the Chapman, Cole, and Gleason website